2018 PBA Parkside Lanes Open
Sean Rash Steps Into Business Of Bowling To Organize Parkside Lanes Open
Sean Rash Steps Into Business Of Bowling To Organize Parkside Lanes Open
When you ask PBA star Sean Rash what elements of the PBA Xtra Frame Parkside Lanes Open he's involved in, the answer is simple: "everything."
Jun 17, 2018
by Lucas Wiseman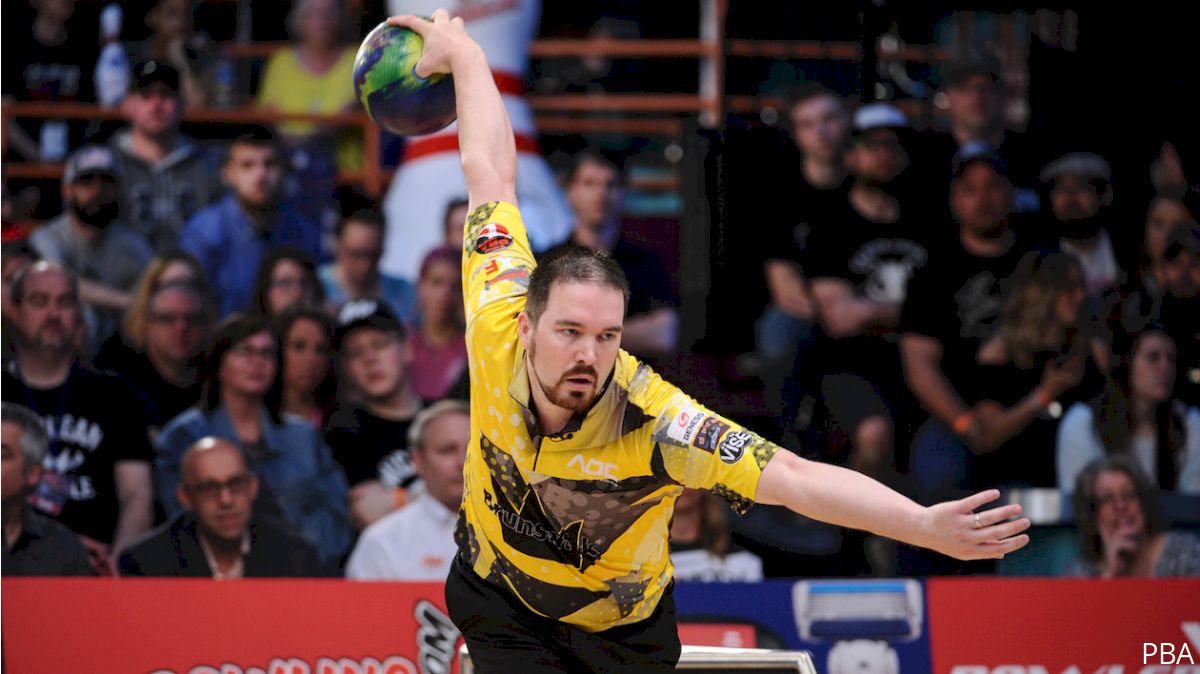 When you ask PBA star Sean Rash what elements of the Parkside Lanes Open he's involved in, the answer is simple: "everything."
That includes organizing the event, getting sponsors, determining the format, scheduling a free youth clinic and even serving pizza, plus countless other things. For a player like Rash, who has 12 career titles, it's a drastic difference from just showing up and bowling.
"When players are involved with events, more sponsors get involved and more people want to come out to watch," Rash said. "I just love being involved, whether it's figuring out formats, prize money, locations or special events throughout the weekend. I think people just enjoy when a player is involved."
The Parkside Lanes Open, which will be the first bowling event broadcast by FloBowling, will award the winner a national PBA Tour title when it takes place in Aurora, Illinois, from June 30-July 2. Rash has been working on the event for months, securing 26 sponsors, including Parkside Lanes, Brunswick, High 5 Gear and the Aurora Area Convention and Visitors Bureau.
It's not uncommon for PBA members to be involved in running events, but it is unusual for a player of Rash's caliber to be involved at such a high level. Other PBA members help with regional or PBA50 stops, but Rash is the most involved high-level player at an event that awards a national title.
If it were up to PBA Commissioner Tom Clark, more players would be involved like Rash.
"I've called Sean out at a couple of different player meetings as a great example of what players can accomplish," Clark said. "He does everything from serve pizza to set chairs up at his event. He shows a tireless effort to make it special.
"PBA players are heroes in their communities and have close relationships with potential host centers. The players who take the next step to actually get involved and ask questions like Sean has done learn a whole new aspect of our sport."
One element of being a hero in the community is reaching out to youth bowlers, which is one area that is especially important to Rash. It's so important that he has arranged for his fellow professional bowlers to help take part in a free clinic for young bowlers on July 1 in connection with the Parkside Lanes Open.
"I want people to come out to this event to get a chance to meet the pros, learn from the pros and see where their game is at and inspire them to become professional bowlers," Rash said. "One of the things I struggle with is when you go to career days and ask kids what they want to be when they grow up they say firefighter, policeman, lawyer or baseball player. Very rarely do you hear them say they want to be a professional bowler. That's what I'd like to see happen one day in the future."
Rash knows if he inspires even one youth bowler to become a professional bowler as a result of this youth clinic he would have not only done "everything" to run the event but also made a difference that could mean everything to the sport he loves.