2018 PBA Parkside Lanes Open
FloBowling's Live Production Plan For The 2018 Season
FloBowling's Live Production Plan For The 2018 Season
On the eve of our first live bowling event, we want to provide you an overview of what to expect from our live production.
Jun 30, 2018
by FloBowling Staff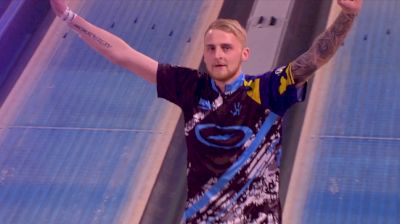 Finally, the moment we've all been waiting for is upon us! We couldn't be more excited to kick off FloBowling's inaugural live-streaming experience this weekend at the PBA Parkside Lanes Open, and we hope you feel the same way.
On the eve of this milestone, we want to provide you with an overview of what to expect from our live production at this particular event, and events down the road.
At the PBA Parkside Lanes Open, and the several events that follow, we will provide you the same live experience that you've become familiar with as Xtra Frame subscribers: a multi-camera execution leading to a single stream, which will cover the top action going on at any moment (final frames, close match-ups, popular athletes, etc.).
But that is not our ultimate live production model for bowling. Later this season, our experience will leverage our new live platform, which allows users to watch multiple streams simultaneously and activate picture-in-picture, among other features. Specifically for bowling, that will also mean multiple lane streams and fully functional scoreboards per pair of lanes.
We're diligently working toward enabling these features for our subscribers as soon as possible, and are eager to deploy them to enhance the live production.
If you are an existing Xtra Frame subscriber and haven't activated your FloBowling account, check your email inbox for instructions or email support@flosports.tv to receive a step-by-step guide.
What else would you like to see from our live production? Let us know at support@flosports.tv.