Two-Handed Bowling: Evolution Of The Sport, Or Unfair Advantage?
Two-Handed Bowling: Evolution Of The Sport, Or Unfair Advantage?
The two-handed revolution is happening right now. And, fueled by social media, it is polarizing the sport like never before.
Jul 9, 2018
by Lucas Wiseman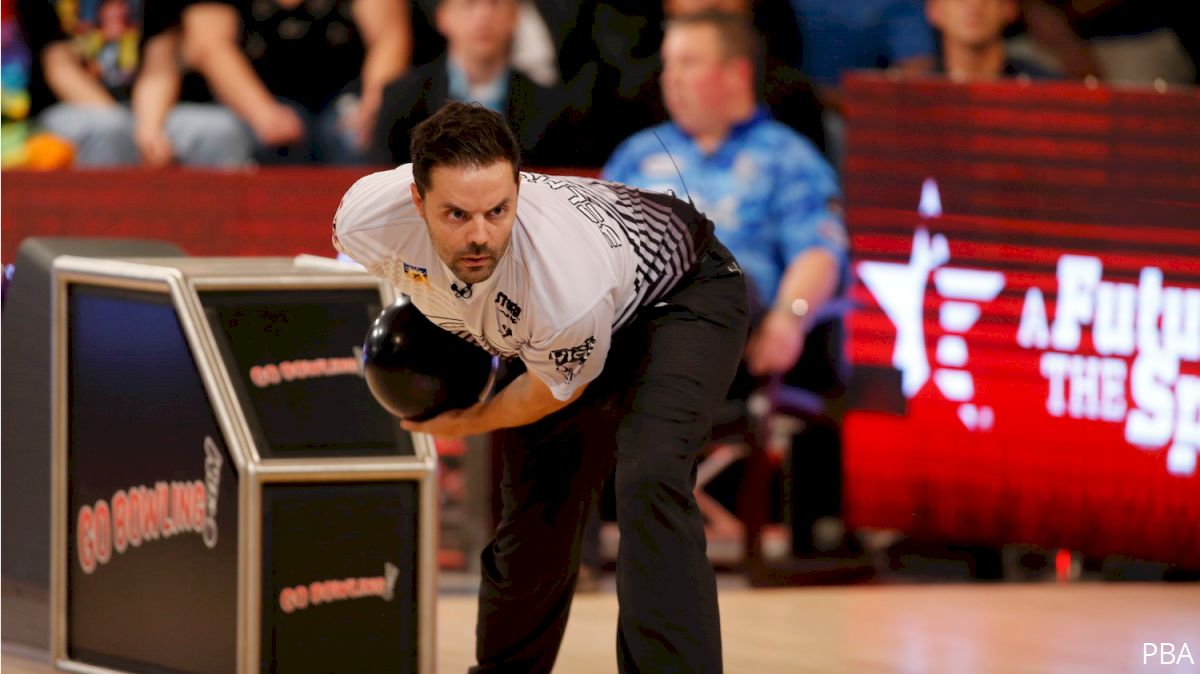 Across many generations, bowling has experienced advances in technology and technique that revolutionized the sport and helped it reach levels no one thought were possible.
Imagine the first time someone had the gall to take steps to gain momentum heading to the foul line? How about the evolution of the bowling ball from wood to eventually reactive? Or when PBA Hall of Famer Mark Roth came onto the scene with his cranker style? All of those were giant evolutions of the game.
---
---
Another one of those revolutions—the two-handed approach—is happening right now. And, fueled by social media, it is polarizing the sport like never before.
Two-handed bowling burst onto the national scene in 2004 when Osku Palermaa made the show at the U.S. Open and in 2009 when an Australian named Jason Belmonte won his first career PBA title at The Bowling Foundation Long Island Classic. The style has been a topic of controversy ever since, and Belmonte is a household name either as a hero or a villain depending on whom you ask.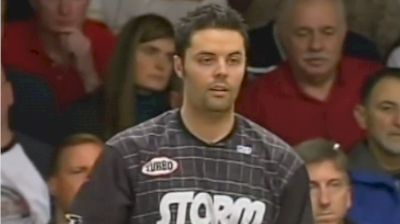 Unlock this video, live events, and more with a subscription!
Get Started
Already a subscriber? Log In
There are some who cry foul, claiming the two-handed approach is cheating or illegal. The United States Bowling Congress (USBC), the sport's national governing body, studied this issue early on and determined there are no rules violations using the two-handed approach.
Some traditionalists, including PBA Hall of Famer Brian Voss, say two-handed bowling is taking the sport in a dire direction that will cause irreparable harm to the sport.
"The ascent of two-handed bowling, in my opinion, is like a slow cancer to an already diseased sport," Voss famously wrote in a 2016 Facebook post. He recently confirmed to FloBowling that he still feels this way:
"It has created massive polarity from the traditionalists to them. The accelerated progression that they obtain, as compared to what used to take many, many years to hone the necessary technique to deliver it with one hand is one of the reasons. Secondly, the moment that two hands are used, they obtain more spin than almost all of the traditionalists who spent years to develop the delivery with one hand. It is a totally different method of delivery."
Voss, who started his bowling career in 1982 and owns 25 career national titles, has long been a critic of two-handed bowling, but there are some traditionalists who view the issue completely differently.
For example, PBA Hall of Famer Walter Ray Williams Jr. has been so enamored by the success of two-handed bowling that he added the approach to his toolkit on the lanes.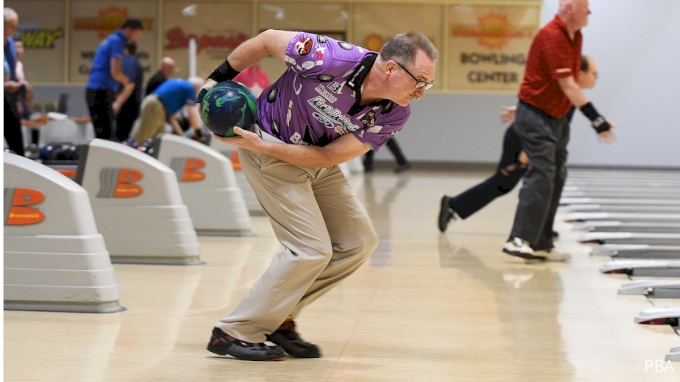 "I would say (two-handed bowling) is one of the most significant, quote, 'improvements,' in the game since I've been bowling, I mean it's really quite a revelation," said Williams, who has 47 career national PBA titles. "People talk about it and say they don't like it, but when bowling was first invented there were no holes in the ball, you palmed the ball. And then someone put two holes in the ball, then someone put three holes in the ball and then someone tried fingertip. So, it's been an evolution for 120 years or however long it's been."
If a pair of Hall of Famers can't agree on two-handed bowling, where does that leave the rest of us? On social media, it has been a hotly contested debate. It seems bowlers are either for or against two-handed bowling with no middle ground.
It's an issue Belmonte has dealt with constantly since breaking through on the PBA Tour. Anytime Belmonte wins, the debate heats up again with the Aussie squarely at the center of any discussion.
"To a degree, it's almost like politics, you're either on board with two-handed style or you're not," Belmonte said. "And when you're not, you become quite aggressive toward it, you become quite negative toward it and you tend to start fights about it on the internet. That goes for the pro two-handers as well. As soon as someone has a disagreement toward it, then the pro two-hander comes into it and starts throwing shots at these people, which creates a very polarizing topic."
To be clear, Belmonte said he isn't advocating that bowlers shouldn't have their own opinions on the subject—he said he would just like to see a change in the tone of the conversation.
"I think we're misdirecting our focus," Belmonte said. "The fight isn't between two bowlers; the fight should be bowling vs. the mainstream. Let's take that aggression and put it toward something that could really benefit bowling, like getting more sponsors."
Belmonte said he doesn't think two-handed bowling is going to replace the traditional one-handed approach in his lifetime, but he sees it growing in popularity, especially in the younger demographic.
So, while some are resigned to lamenting over the style, others have been inspired to utilize the approach. It's a trend USBC Gold Coach Del Warren, the vice president of the Kegel Training Center in Florida, has recognized.
Warren and his coaching team recently held a bowling camp exclusively to teach the two-handed style, showing just how popular it has become. In fact, Warren thinks that we could see a majority of two-handed bowlers at the men's elite level within 10 years.
"Look at the number of two-handed bowlers in the U15 and U12 divisions at Junior Gold and those numbers increase all the time," Warren said. "I think as kids see two-handed bowling, not only on television but also at the local level, that they aspire to copy what they see, just like I did when I saw Mark Roth or Marshall Holman."
As Warren has studied two-handed bowlers and worked with more and more of them at the Kegel Training Center, he has come to the realize the efficiencies of bowling two-handed.
"The more I have learned about biomechanics and where energy comes from the body to the bowling ball, the more I think it's a very economical way to bowl," Warren said. "What's interesting is there are as many styles two-handed now as there are one-handed. There are several different ways that the guys are getting it done."
As for Belmonte, he continues to have massive amounts of success on the PBA Tour, especially in major events.
Belmonte also continues to inspire the next generation of professional bowlers to take up the two-handed style, which he said isn't going anywhere anytime soon.
"Look it's not going anywhere," Belmonte said. "If you're not a fan of two-handed bowling and you want it to be banned, you're basically barking up the wrong tree. There's no way a technique that is legal is going to be banned."
Meanwhile, the debate rages on.