2018 PBA50 Dave Small's Championship Lanes Classic, pres. by Roto Grip
Michael Haugen Jr. Having Career Season Even Without A Ball Contract
Michael Haugen Jr. Having Career Season Even Without A Ball Contract
Michael Haugen Jr. says he's bowling better than he ever has. At 51, he's dominating the PBA50 Tour and has a big lead in the race for Player of the Year.
Aug 1, 2018
by Lucas Wiseman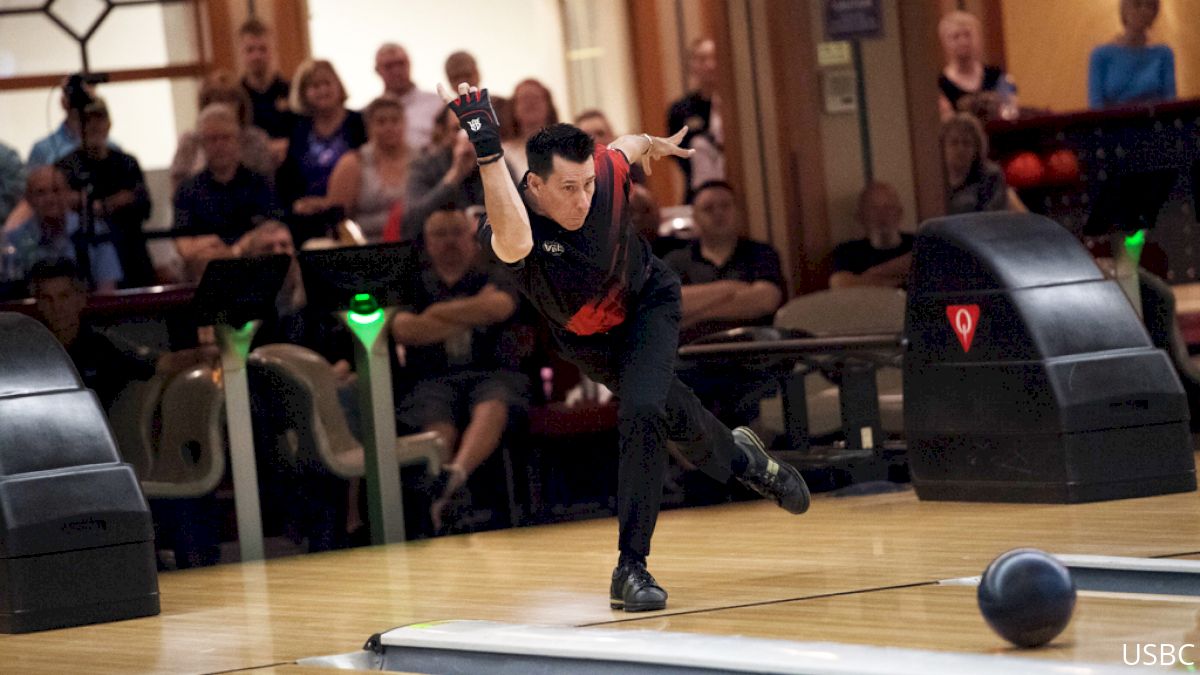 Michael Haugen Jr. says he's bowling better than he ever has in his life right now. At 51, he's dominating the PBA50 Tour and has a big lead in the race for PBA50 Player of the Year. One thing he doesn't have, however? A ball contract.
Haugen, a five-time winner on the regular PBA Tour, has won two PBA50 titles this season and will look for a third at the PBA50 Dave Small's Championship Lanes Classic presented by Roto Grip starting Sunday. Unlike many elite bowlers, though, Haugen hasn't signed with a ball company.
It's not because Haugen doesn't want to be signed – he does – it's because no company will give him an offer he's willing to accept.
"I've been on the regular tour for many years, had five wins, a major win and many regional wins and then, since I've turned 50, I've won on the PBA50 Tour," said Haugen, who began bowling professionally full time in 1998. "I feel like there's a value there that should be paid up front, and the ball companies have said they want to pay me incentives only because there's no TV on the PBA50 Tour."
Contacts with bowling ball companies can vary based on many factors, including the star level of the player, how often they win, how much influence they have on social media, etc.
For some players, they are paid a regular monthly retainer and incentives based on their performance on the lanes. For others, they are offered simply incentives based on performance or free bowling equipment. It's that distinction that has kept Haugen from signing a contract with any one company.
Instead, he's independent and is free to throw any company's equipment he chooses, although, he has used Storm or Roto Grip equipment all season long.
"I have used nothing but Storm or Roto balls this year and they have worked out very well for me," Haugen said. "So, while I am independent, I'm not changing anything because if it's not broke, don't fix it so to speak. I'm having the best season of my life no matter what tour you look at, and I'm not going to change anything and just continue doing what I'm doing."
Even without having a ball contract, Haugen is finding tremendous success on the PBA50 Tour. Last season, he earned PBA50 Rookie of the Year honors after winning one title.
So far this season, he's the only two-time winner on the PBA50 Tour, taking the title at the PBA50 River City Extreme Open presented by Ebonite and the Johnny Petraglia BVL Open. He also finished second at the recently concluded PBA50 South Shore Open presented by Hammer.
Michael Haugen Jr is UNSTOPPABLE!

Add @PBATour River City Extreme Open Champion to his resume. pic.twitter.com/sh8Xo3xKYd

— FloBowling (@FloBowling) July 21, 2018
His success this season has led to him building a big lead in the PBA50 Player of the Year race with two events still remaining on the schedule. With 25,998 points, Haugen is 6,264 ahead of Norm Duke on the PBA50 points list.
Haugen also leads the PBA50 Tour in earnings and cashes, while he is second in average at 225.9 behind Duke's 227.98. So, with the tremendous success he's had this season, does Haugen think a ball company will take another look at negotiating a contract with him?
"One could hope, but that's probably a question you'd have to them," Haugen said. "I get asked all the time why I'm not on staff, and I just smile and shake my head and say, 'I don't make those decisions. That's their decision to make.'
"For whatever reason, they have decided I wasn't worth a monthly fee and have yet to offer me anything. I can't question that because they have their reasons and that's their business. At this point, I'm an independent player and if I call a company and ask them for a bowling ball and they give it to me, I'm happy and grateful."
In the meantime, Haugen said he's going to keep focusing on extending the best season of his career, which will include a return to the PBA Tour this fall.