2018 PBA Gene Carter's Pro Shop Classic
Kamron Doyle Has Sights Set On PBA Rookie Of The Year
Kamron Doyle Has Sights Set On PBA Rookie Of The Year
Ever since Kamron Doyle became the youngest bowler to cash in a PBA regional at age 12, there's been no shortage of hype around his bowling abilities.
Aug 13, 2018
by Lucas Wiseman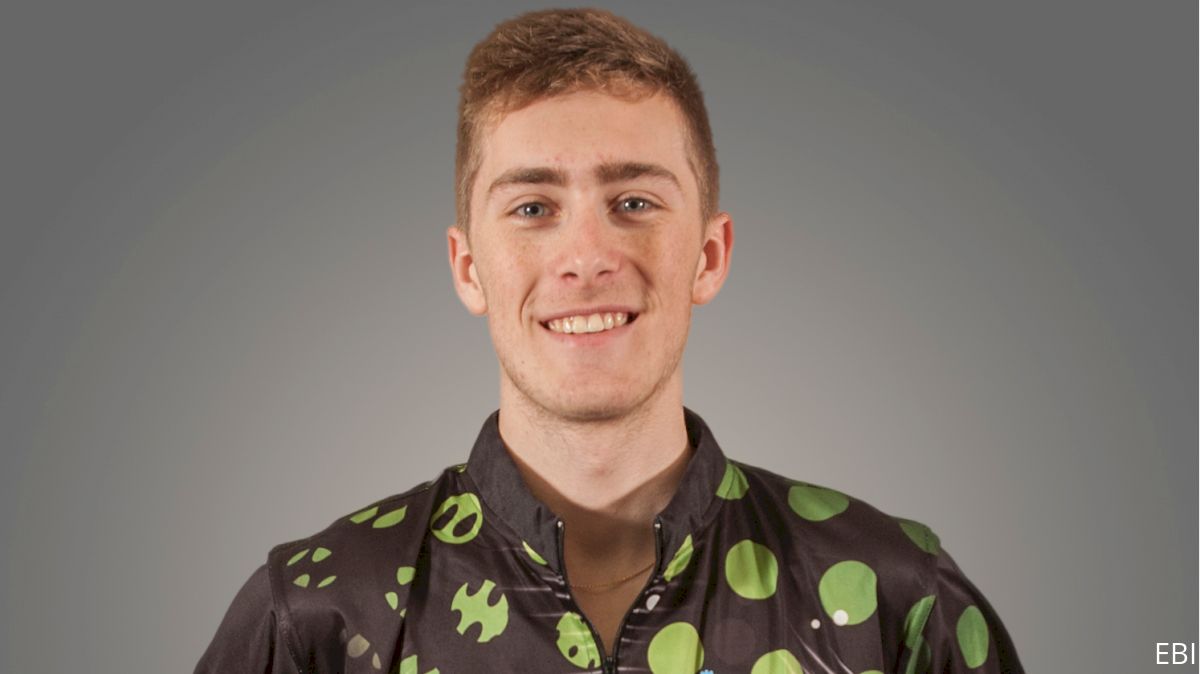 Ever since Kamron Doyle became the youngest bowler to cash in a PBA regional at age 12, there's been no shortage of hype around his bowling abilities.
Now 20, Doyle is in the process of making the harsh transition from youth bowler to professional bowler during his first full season on the PBA Tour. His path has taken him down a road that he said some have questioned but one that will lead to him achieving his dreams of becoming a PBA champion.
Doyle will try to achieve that goal this weekend during the PBA Gene Carter's Pro Shop Classic in Middletown, Delaware, where a national PBA title will be on the line. The event will be broadcast live by FloBowling.
Last year, Doyle raised eyebrows when he dropped out of college after just one year at bowling powerhouse Wichita State to pursue his professional career.
"I feel like I had as much experience and everything that I kind of needed to go straight into professional bowling," Doyle said. "I didn't think there was anything else that I needed to experience that was going to prepare me any better. So, that's why I felt like college bowling was just a waste of my time. For anybody else, I can see college bowling being that next step of the learning curve to become a professional but, in my case, not so much."
There's no doubt Doyle's experience on the lanes is vast compared to other bowlers of his age. In addition to cashing in a regional at age 12, he also cashed in the U.S. Open at age 14 and has bowled in many PBA events since then.
Doyle also made Team USA in 2015 and 2016 and was a member of Junior Team USA from 2012 until 2016. And although he never won the prestigious Junior Gold Championships, he did win the Team USA Trials in 2015.
Hall of Famer and 19-time PBA champion Chris Barnes has watched Doyle's game develop over the years and knows he has potential to be a great player. However, Barnes said not getting the experience at the collegiate level has some downside.
"I'm a big fan of Kamron, and I think he has loads of potential," Barnes said. "There's definitely a downside to skipping the college bowling level because there's no shortcut to gaining experience. Going from Junior Gold to the PBA is a tough jump, but he will have success at this level."
Making the transition to full-time professional bowler has been difficult, Doyle admitted. He's competed in seven events so far this season and his best finish was 14th at the United States Bowling Congress Masters. For 113 games this season, he's averaging just 209.42.
"When I decided to get my card, I knew I was making a sacrifice, and I knew it was going to be a hard first year, maybe two years," Doyle said. "I came in expecting to get my face beat in and get beat up a little bit. Right now, I'm just trying to learn and find out what it takes to win at the professional level and hopefully have some success while doing that."
So far this season, Doyle said he has already learned more about what it takes to become successful on the PBA Tour.
"You have to be on top of every single move," Doyle said. "If you're behind the move even a couple frames, it's going to cost you. Out there you have to be on it every second of every game, you have to make sure you are in the right part of the lane immediately and you have to be throwing the right balls. To beat those guys, you just have to be so perfect."
Building confidence against the best bowlers in the world has been a challenge, Doyle said. He recently traveled to Europe to compete in two European Bowling Tour events and came away with a bit more confidence.
He finished second at the Storm San Marino Open and followed it up with a fourth-place finish at the Track Dream Bowl Palace Open. He hopes to use that momentum when he gets back on the lanes again this weekend.
One thing Doyle made perfectly clear, however, is he wants to earn the PBA's Harry Golden Rookie of the Year award this season.
"I would have joined the PBA earlier last year in 2017, but I wanted to wait to get my card so I could have a chance at rookie of the year," Doyle said. "That's basically my whole driving force for this season. I want to be rookie of the year and that's just plain and simple."