2018 World Bowling Men's Championships
Sweden Leads As USA's Reaction 'Gone' In Trios At Worlds
Sweden Leads As USA's Reaction 'Gone' In Trios At Worlds
The pattern played different during Thursday's trios qualifying compared to the first four days the result was new names at the top of the leaderboard.
Nov 29, 2018
by Lucas Wiseman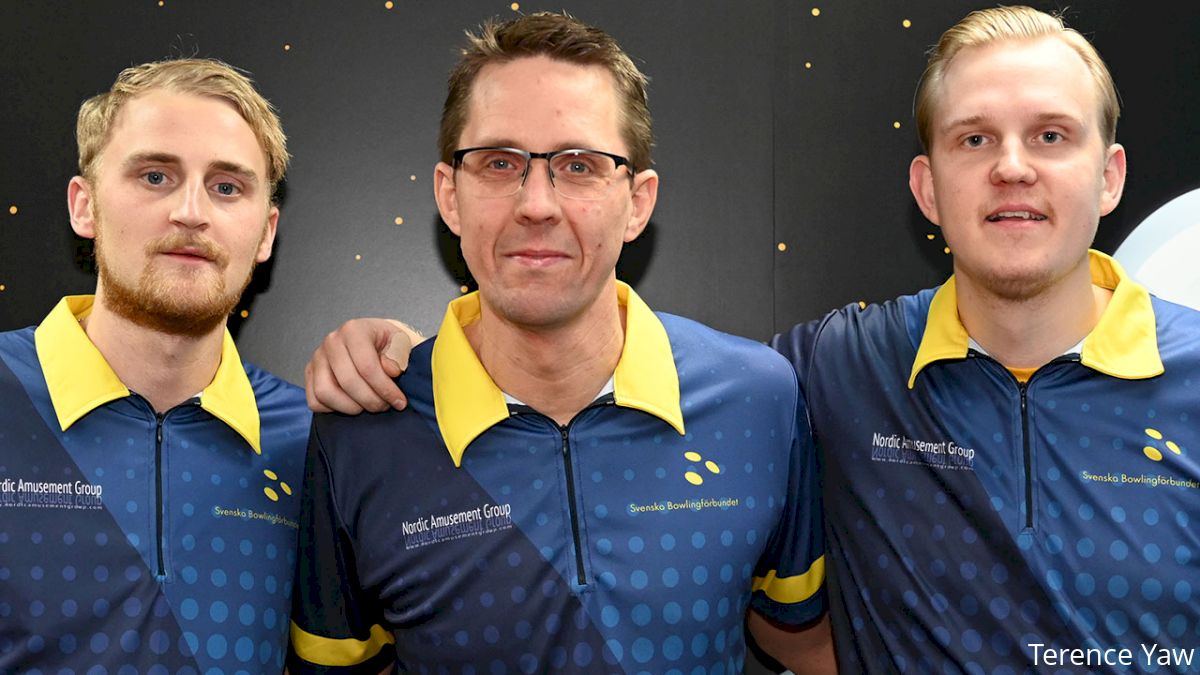 Although the same pattern is being used throughout the 2018 World Bowling Men's Championships, Thursday's trios qualifying played a little different compared to the first four days and the result was new names at the top of the leaderboard.
After the first three games of the trios event at the South China Athletic Association Bowling Centre in Hong Kong, Sweden took the lead with 2,029, a 225.44 average. Mattias Wetterberg led the team with 715, Martin Larsen shot 672 and Jesper Svensson fired 642.
The Swedes' total was just enough to move past first-squad leader Indonesia, which finished with 2,001. Billy Islam had 728 to lead the Indonesians and was joined by Hardy Rachmadian (669) and Ryan Lalisang (604).
All of the trios teams will return Friday for three final games of qualifying to determine the top four teams that will bowl in the medal round on Monday at 5 a.m. Eastern live on FloBowling for audiences in North America.
Results: World Championships Trios Qualifying
Team USA head coach Rod Ross said the ball reaction his team had on the 38-foot Los Angeles pattern was "gone" in trios and his team must make adjustments.
"We had some really good looks and reactions the first of the week," said Ross, whose team lead singles and doubles qualifying. "Going into the trios now that reaction is gone, so we have to make some adjustments. I think we got locked into what was looking really good early, and we kind of stayed with it a little longer than we should have. So, we just have to reevaluate and come out firing tomorrow."
In third place is the Netherlands trio of Johnny Spil (676), Jord van Weeren (674) and Xander van Mazijk (647) with a total of 1,997. Team USA sits in fourth place with 1,984 after EJ Tackett shot 703, Kyle Troup had 668 and Andrew Anderson shot 613.
All of the players in the field have now bowled 15 games in the all-events race with Team USA's Anderson leading the way with 3,421, a 228.07 average. Tackett sits in second with 3,385, while Canada's Dan MacLelland is third with 3,384. Troup is just two pins back in fourth with 3,382.
The top 24 players in the all-events standings after 24 games will advance to the Masters match play, the final event of the World Championships.
To see FloBowling's full broadcast schedule from Dec. 1-5, click here.