2019 PBA Tournament of Champions
Belmonte Has A Shot At History In TOC Finals Sunday
Belmonte Has A Shot At History In TOC Finals Sunday
Jason Belmonte will look to tie the all-time PBA Tour record for career majors in the finals of the 2019 PBA Tournament of Champions.
Feb 9, 2019
by Lucas Wiseman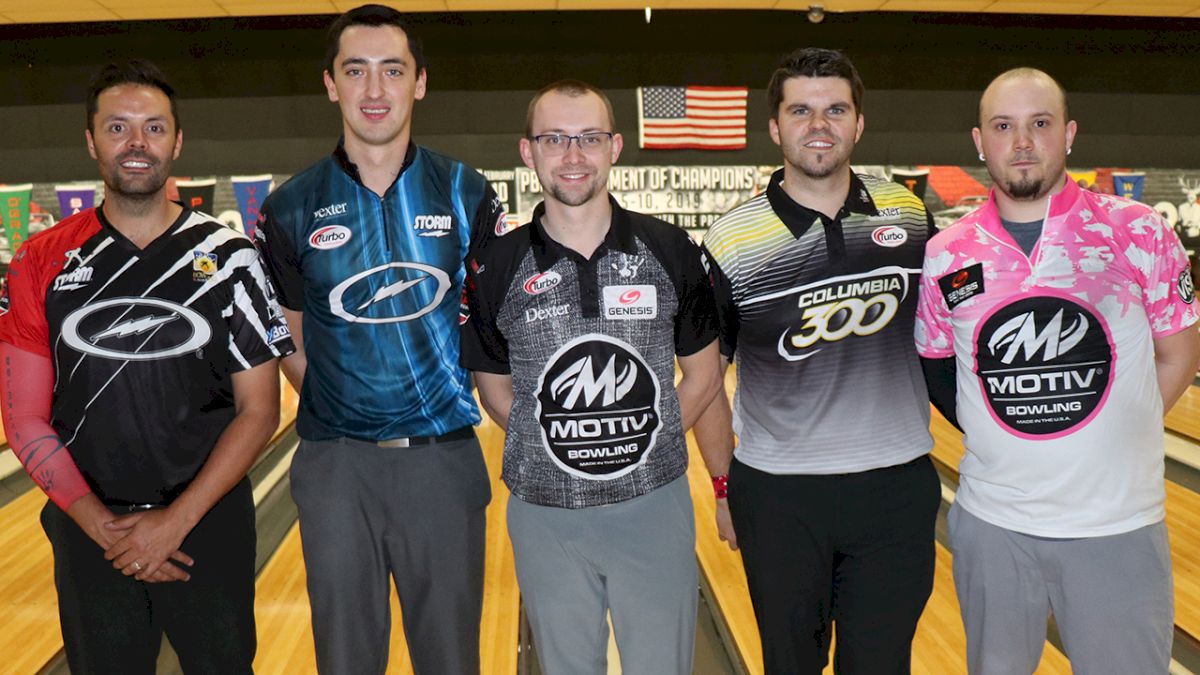 FAIRLAWN, Ohio – Jason Belmonte will have a chance to make history Sunday as he looks to tie the all-time PBA Tour record for career majors in the finals of the 2019 PBA Tournament of Champions.
Belmonte posted a 16-8 record and total of 10,097, a 228.98 average, to earn the top seed for the stepladder finals at AMF Riviera Lanes in the season's first major. The finals will take place Sunday at 4:30 p.m. Eastern live on FOX for U.S. audiences and on FloBowling for international fans.
With a victory Sunday, Belmonte would clinch his 10th career major title, moving him into a tie with PBA Hall of Famers Pete Weber and Earl Anthony. Belmonte, and whomever else joins him in the title match, will also have a shot to win $1 million Sunday.
Results: PBA Tournament of Champions Match Play Round 3
If a player bowls a 300 game in the title match, they will earn a $1 million prize courtesy of the PBA and FOX Sports.
"I just have to do my job to the best of my ability, hit my target and bowl the 10 best possible frames I can," Belmonte said. "The priority is to win the tournament but hopefully I can start with at least a few strikes to make it exciting."
Belmonte has dominated the event from very early on. He was in second place after the first round of qualifying and has led every round since. At one point, his lead extended out more than 400 pins but he consistently stayed ahead of the field throughout match play.
"When you have a big lead, you can get complacent so my goal was just to keep a good steady pace," said Belmonte, who has 18 career PBA Tour titles. "If I could just bowl some solid 220s or 230s and win a few matches along the way, the other guys were going to have to shoot 250's and 260s consistently to catch me and that's hard to do."
As the top seed, Belmonte will need to win just one match and has a host of talented players behind him who will battle to get into the championship match.
Marshall Kent earned the No. 2 seed with an 18-6 record and 9,873 total, while EJ Tackett earned the third seed with a 14-10 record and 9,766 total.
The opening match of the stepladder finals will feature No. 4 seed Josh Blanchard, who finished with a 13-10-1 record and 9,658 total, and fifth seed Sean Lavery-Spahr, who went 10-13-1 in matches and totaled 9,608.
Michael Machuga, who had not bowled the TOC in over five years, just missed the show, finishing in sixth place 43 pins back of Lavery-Spahr. A 216-170 loss to Blanchard in the position round game ended Machuga's run in the event.