Go Bowling | 2019 PBA Indianapolis Open
BJ Moore Jumps Into Lead At Indianapolis Open
BJ Moore Jumps Into Lead At Indianapolis Open
BJ Moore averaged an impressive 248 during his second qualifying round Wednesday to advance from 10th place into the lead in the PBA Indianapolis Open.
Feb 21, 2019
by Bill Vint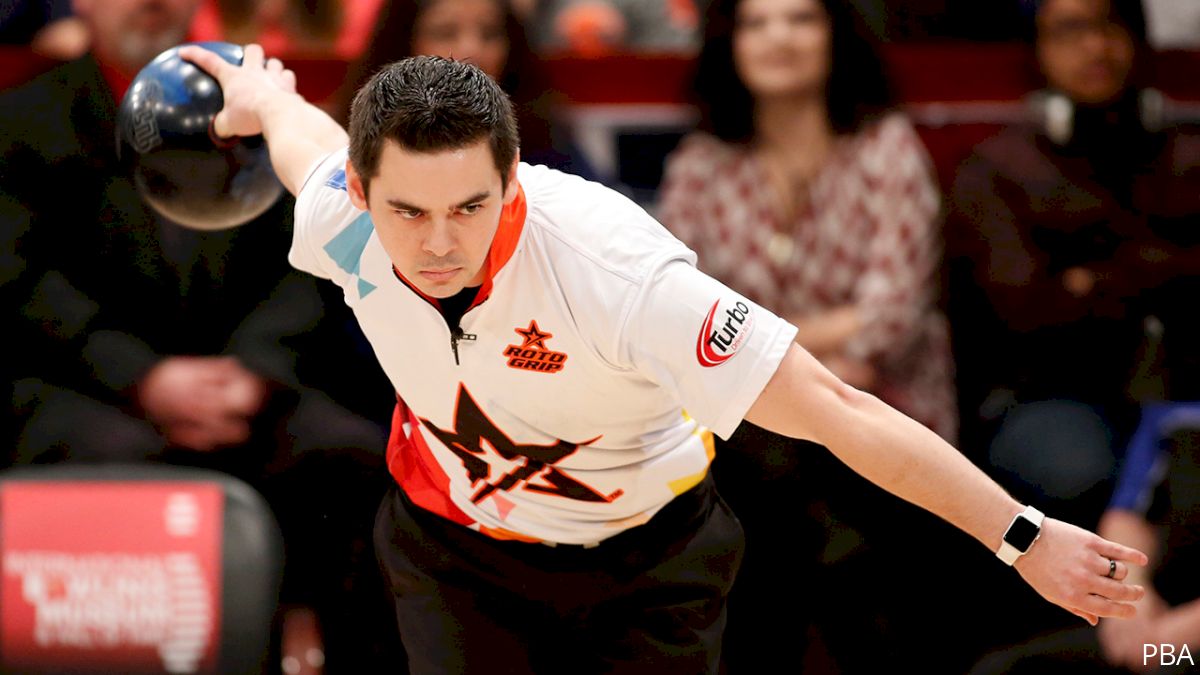 BJ Moore, a nine-year PBA member from Greensburg, Pa., who is trying for his first PBA Tour title, averaged an impressive 248 during his second qualifying round Wednesday to advance from 10th place into the lead in the Go Bowling! PBA Indianapolis Open at Woodland Bowl.
Moore, a 30-year-old right-hander who is bowling in only his second tournament of the 2019 Go Bowling! PBA Tour season, rolled games of 266, 248, 259, 209, 279 and 227 in Wednesday's second round to take a 51-pin lead over Wes Malott of Pflugerville, Texas.
Australia's Jason Belmonte was third with 2,803 pins followed by Shawn Maldonado of Houston, Texas, with 2,797 pins and defending Indianapolis champion Jakob Butturff of Tempe, Ariz., with a 2,796 total.
Results: PBA Indianapolis Open Qualifying Round 2
Moore, whose best finish in PBA Tour competition was second place in the 2016 PBA Scorpion Championship, bowled in the pre-tournament qualifier prior to the PBA Tournament of Champions two weeks ago but failed to make the field. Last week, he bowled in the PBA Players Championship, where he finished 49th.
"It was a good practice session," Moore said with a grin. "I worked out some physical things which I was able to apply this week."
All rounds of the Indianapolis Open are being contested on a challenging mixed lane conditioning environment where the 45-foot Dick Weber oiling pattern is applied to the left lane and the 38-foot Mike Aulby oiling pattern is applied to the right lane, requiring players to change equipment and angles of attack on each lane.
"This is the first mixed pattern event I've bowled," Moore said. "I've always been a fan of the concept. I like the challenge. It kinda levels out the playing field. It was fun, but it's always fun when you bowl well.
"I was kind of the pace car in the morning round, but I figured I could do something different in the night block and everything kind of fell into place for me."
The pursuit of his first PBA Tour title isn't something Moore is dwelling on, but it remains a goal.
"I've been close a couple of times," he said. "It's more of a process for me, applying things I've learned. It's a roller coaster, but my ball reps have helped me a lot, especially with my mental game. I'll just have to keep after it."
Qualifying in the Indianapolis Open, a Tier 2 PBA Playoffs points event, continues a third six-game round round Thursday at 10 a.m. The top 24 players based on 18-game pinfall totals will then advance to eight-game match play rounds Thursday at 6 p.m. and Friday at 10 a.m. and 6 p.m. The top five players after 42 games will compete for the title in Sunday's stepladder finals, live on FS1, beginning at 3 p.m. EST.