2019 PBA World Series of Bowling X
Bowlers 'Panic' After Bay Switch At World Championship
Bowlers 'Panic' After Bay Switch At World Championship
After a shift from the larger bay of Thunderbowl Lanes to the arena bay, the World Championship felt like a completely different tournament.
Mar 16, 2019
by Lucas Wiseman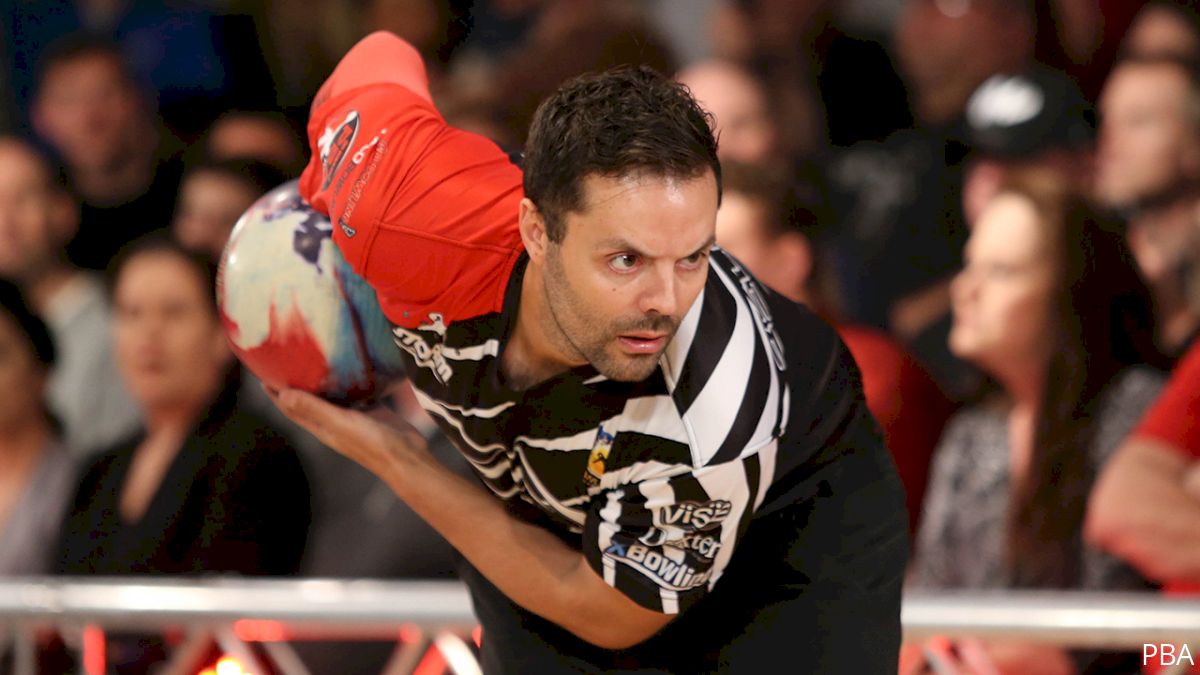 ALLEN PARK, Mich. – After a shift from the larger bay of Thunderbowl Lanes to the arena bay, the 2019 PBA World Championship felt like a completely different tournament Saturday morning.
Competing on a different lane surface, the lanes played differently and caused the bowlers to rethink their strategy for the first round of match play. The PBA said a scheduling conflict with the center, which was known far in advance and planned for, caused the move. A local tournament was already scheduled for the main bay of lanes.
Despite the change in scenery, Jason Belmonte remained at the top of the leaderboard with eight games remaining, going 3-5 in matches and totaling 11,029, an average of 227.90.
Results: WSOB World Championship Match Play Round 1
Belmonte now leads the field by 212 pins, giving back a little bit of the lead he built. Entering the day, Belmonte led by 259 pins.
BJ Moore, who remained in second place with 10,817 after going 5-3 in match play, said there was a totally different vibe in the bowling center this morning.
"I think we all kind of panicked, which is why you didn't see too many high scores to begin with, but then they started to slowly creep up as the guys got settled," Moore said. "Everyone got a good read, and everyone is going to draw up a good game plan. The next block will be higher scoring."
Thunderbowl, which has 93 lanes, is broken up into three bays. The low end, lanes 1-20, is called the arena bay, while the high end is actually lanes 21-39 in an area called the cosmic arcade.
The main bay of lanes, 41-94, are in the middle of the house where the PBA World Series of Bowling competition has been held since Tuesday. The action will shift back to the main bay for Round of 16 and Round of 8 match play for the animal pattern events on Monday, Tuesday and Wednesday. The television set will be constructed in the arena bay.
PBA Deputy Commissioner Kirk von Krueger said the players knew about the shift to the arena bay for World Championship match play in advance and were provided opportunities to practice in the bay during the week.
The 16-player match-play field returns to the lanes at 3 p.m. Eastern today for the final round live on FloBowling to determine the five finalists for Thursday's stepladder.
Kyle Sherman sits in third place with a 6-2 record and 10,796 total, Jakob Butturff is fourth with 10,698 and a 6-2 record and Tom Daugherty is fifth at 4-4 and 10,661.