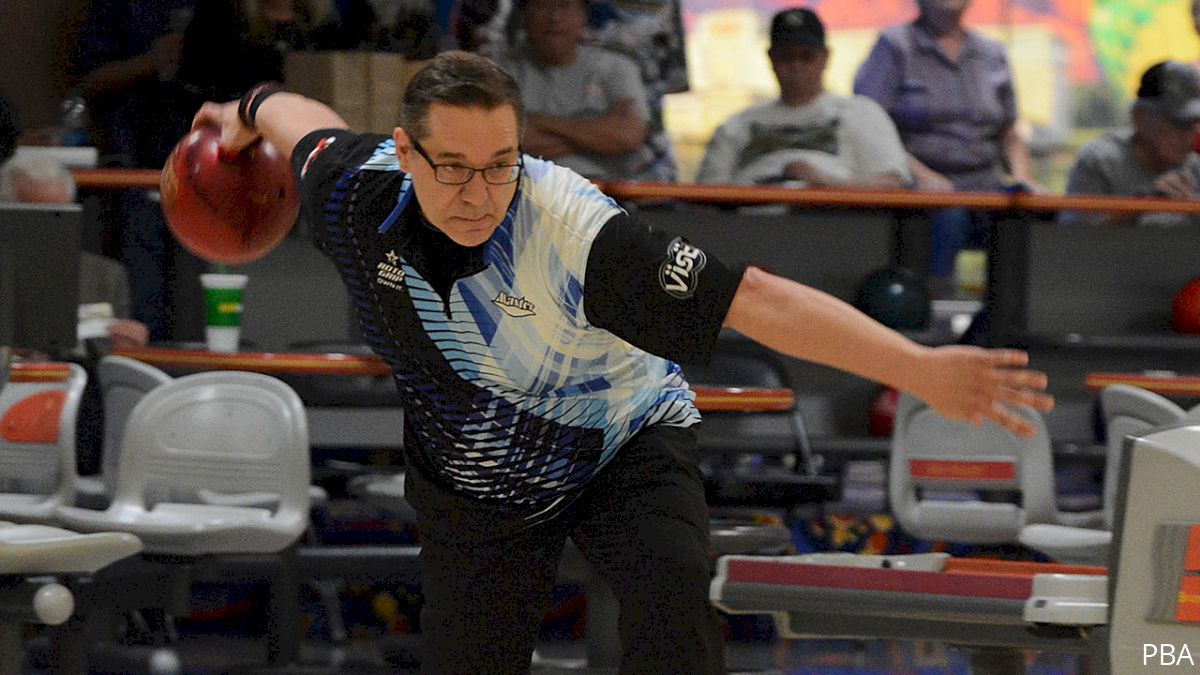 Hampered by a lingering knee injury, 2017 PBA50 Player of the Year Brian LeClair of Delmar, N.Y., averaged 247 to take the first round lead in the PBA50 Johnny Petraglia BVL Open presented by Lucas Magazine and Brunswick Monday at Maple Countryside Lanes in Clearwater, Florida.
After starting the round with games of 207 and 212, LeClair, who uses a brace on his left knee, followed up with games of 256, 279, 238, 280 and 259 to finish with a 1,731 seven-game pinfall total.
"I switched to a ball with a medium reaction after the second game that went a little further down the lane and after that it was bombs away," said the three-time PBA50 Tour winner. "This is one of those situations where having the right angle and right roll on the ball is critical to get the pin carry."
LeClair, who won the 2017 Johnny Petraglia BVL Open, holds an eight-pin lead in the first tournament of the 2019 season over PBA Hall of Famer and eight-time PBA50 Tour winner Amleto Monacelli in second with 1,723. Monacelli started his season with a 300 game and then bowled games of 218, 215, 236, 259, 258 and 237.
Rounding out the top five after the first round were Joe Scarborough, Charlotte, N.C., 1,690; PBA Hall of Famer Bryan Goebel, Shawnee, Kan., 1,685, and Gary Faulkner, Norfolk, Va., 1,672.
Reigning PBA50 Player of the Year Michael Haugen Jr. of Phoenix, finished in a tie for eighth with PBA Hall of Famer Ron Mohr of Las Vegas with a 1,647 pinfall. Haugen won the 2018 Johnny Petraglia BVL Open when it was held at Farmingdale Lanes in Farmingdale, N.Y.
PBA Hall of Famer Johnny Petraglia, who has won 14 PBA Tour and eight PBA50 Tour titles in his more than five decades of PBA competition, finished the first round in 70th with 1,476.
Competition continues Tuesday with another seven-game qualifying round beginning at 9 a.m. ET. Casher's and match play rounds get underway Wednesday at 8:30 a.m., which will determine the five players for the stepladder finals at 7 p.m.