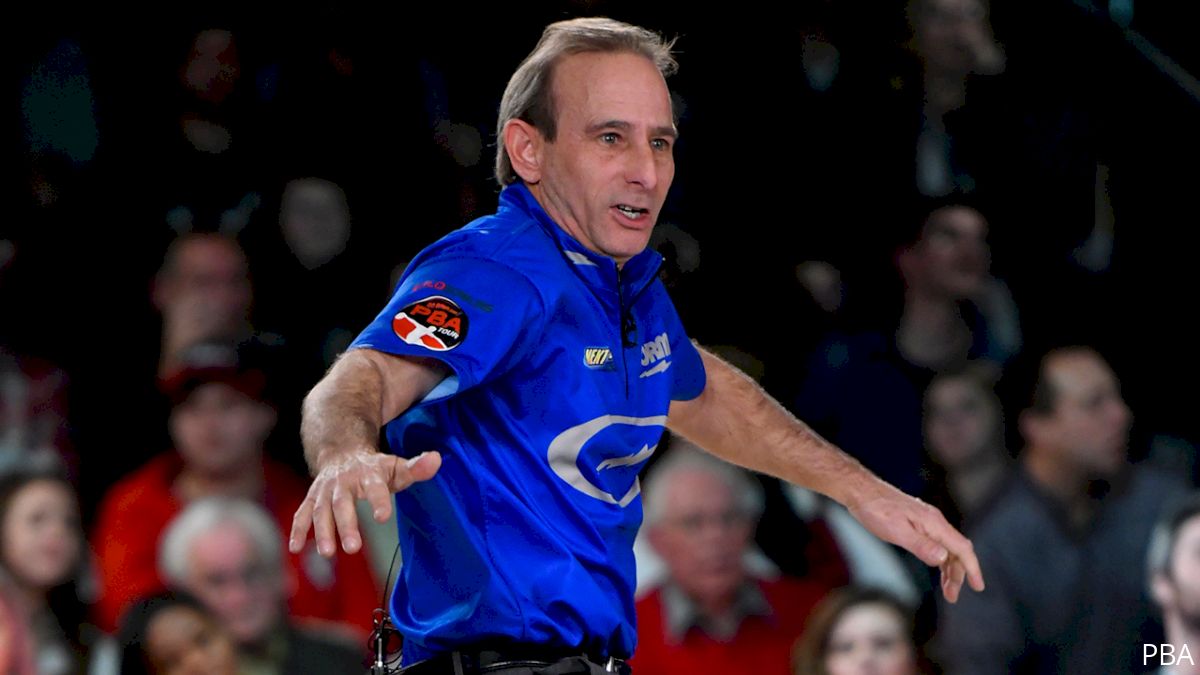 If Norm Duke isn't busy enough challenging for Player of the Year honors on the 2019 Go Bowling! PBA Tour, the 55-year-old hall of famer has turned his attention to the PBA50 Tour this week where he finds himself as the qualifying leader after the second round of the Johnny Petraglia BVL Open presented by Lucas Magazine and Brunswick.
After finishing the first round in 11th, Duke surged to the top spot finishing with a 3,370 14-game qualifying pinfall total (240 average) Tuesday at Maple Country Lanes after bowling games of 268, 254, 255, 247, 225, 227 and 258 in the second round.
"The center and the lanes are in great condition which is making it easy to get a good read right away," Duke said. "Nothing is confusing me and I'm able to get lined up quick, so pair to pair there's a consistency that I'm able to take advantage of."
On the PBA Tour, Duke won his 39th and 40th titles back-to-back in February to become the oldest player to accomplish the feat.
"I'm getting better at managing the nagging little injuries in recent years and I'm committed to not over-hooking the ball which puts me in a better place from a physical standpoint," said Duke, who is in his 37th season on the PBA Tour and sixth season on the tour for players 50 and over. "The kids tour is still the priority for me but I'm going to bowl the PBA50 Tour as much as I can. Managing my schedule going forward is also something I'm going to have to do."
After qualifying, the top 24 players advanced to Wednesday's match play with an additional eight players that will be determined through a casher's round that begins at 8:30 a.m. ET.
Duke held a 47-pin lead over fellow hall of famers Bryan Goebel of Shawnee, Kan., in second with a 3,323 pinfall and a 53-pin lead over Amleto Monacelli of Venezuela in third with 3,317. Robert Leonard of Lockwood, N.Y., finished fourth with 3,307 and Joe Scarborough of Charlotte, N.C. rounded out the top five with 3,288.
Reigning PBA50 Player of the Year and 2018 Johnny Petraglia BVL Open winner Michael Haugen Jr. of Phoenix, finished qualifying in sixth with 3,274 followed by Gary Faulkner of Norfolk, Va., in seventh with 3,264. First round leader Brian LeClair of Albany, N.Y., the winner of the 2017 Johnny Petraglia BVL Open, rounded out the top eight with 3,258. The top eight players will be seeded into Wednesday's second match play round.
PBA Hall of Famer Johnny Petraglia advanced to the casher's round by finishing sixth among the PBA60 players (ages 60 and over) out of the regular prize fund. The 72-year-old left-hander finished qualifying with a 2,970 14-game pinfall.
After match play the top five players will advance to the stepladder finals scheduled for 7 p.m.