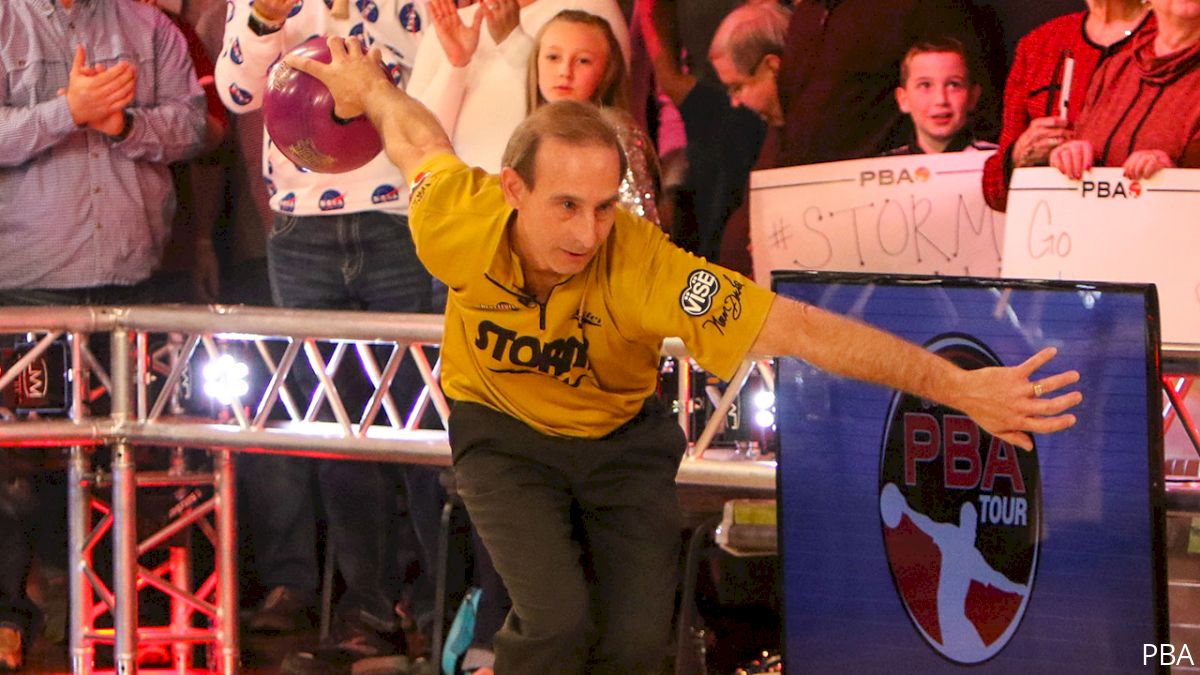 As qualifying came to a close Thursday at the PBA50 National Championship, Norm Duke found his way back to the top of the standings.
Duke, who opened the PBA50 season with a fifth-place finish last week, was the top qualifier with an 18-game total of 4,264, a 236.89 average, at Spanish Springs Lanes in The Villages, Florida.
The PBA Hall of Famer has been near the top of the standings all week. He led after the first round on Tuesday and dropped to third after the second round on Wednesday. In Thursday's final qualifying round, he totaled 1,474 for six games.
Results: PBA50 National Championship Qualifying Round 3
Walter Ray Williams Jr., who won the PBA50 season opener in Clearwater, Florida, last week, sits in second place with 4,241, just 23 pins off the lead. Williams needs two more PBA50 Tour wins to tie the all-time record for titles on the senior tour.
Defending champion Lennie Boresch Jr. has continued to show how much he loves Spanish Springs Lanes as he qualified third for match play with 4,166. Boresch has won four PBA50 titles and three of them have come at that venue.
PBA Hall of Famer Johnny Petraglia, 72, led after the second round of qualifying and sits in fourth place with 4,160. Kevin Croucher rounds out the top five with 4,148.
The top 32 players advanced to Friday's match play with Bob Learn Jr. earning the last spot with 3,971, a 220.61 average. Learn shot his best six-game block of the tournament in the third round with 1,347 to secure his spot.
All 32 players will bowl an eight-game round of match play beginning at 9 a.m. Eastern live on FloBowling. The top 16 will advance to a second eight-game round. After 34 total games, the top five will advance to the stepladder finals, scheduled to start at 7 p.m. Eastern on Friday.