2019 PBA Playoffs
PBA Players Committee Recommended Playoffs Not Count As A Title
PBA Players Committee Recommended Playoffs Not Count As A Title
Although the players will battle for the $100,000 top prize this weekend at the PBA Playoffs, they won't battle for a tour title.
Jun 1, 2019
by Lucas Wiseman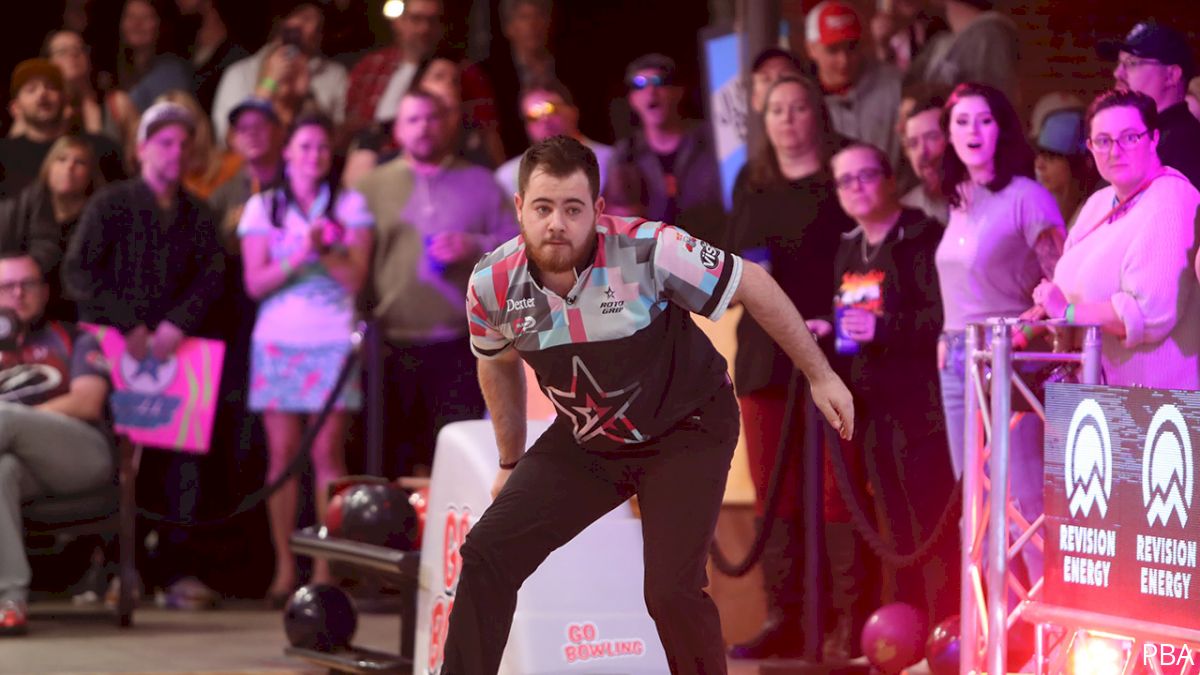 Unlock this article, live events, and more with a subscription!
Get Started
Already a subscriber? Log In
PORTLAND, Maine – When Sean Rash, Bill O'Neill, Kris Prather and Anthony Simonsen bowl in the PBA Playoffs finals this weekend, they will compete for one of the highest payoffs in years on the PBA Tour. One thing they won't compete for, though, is a PBA Tour title.
In an interview with FloBowling on Friday night on the eve of the PBA Playoffs semifinals, PBA Commissioner and CEO Tom Clark said he put the decision to the PBA Players Committee earlier this season and they recommended it not be a title.
When reached by FloBowling on Friday night, PBA Players Committee Chairman Brad Miller declined to explain why the committee recommended it not be a title. Members of the committee include Miller, Dom Barrett, Rhino Page, Andrew Cain and Chris Barnes.
Clark said his understanding from the committee is they wanted the PBA Playoffs to be something bigger than a title, similar to the FedEx Cup in golf.
With a $100,000 first-place prize, the 2019 PBA Playoffs ranks as one of the richest top prizes in the history of the PBA Tour. The final four will battle in the semifinals Saturday at Noon Eastern on FOX for U.S. audiences and FloBowling for international audiences. The finals will take place Sunday at 12:30 p.m. Eastern on the same broadcast outlets.
Clark said the discussion surrounding the event not counting as a PBA Tour title takes away from the big picture – the fact that the bowlers are competing for big money on network television in front of what is sure to be one of the highest-rated telecasts of the season.
"People thinking about what it's not is a mistake when there's so much going on," Clark said. "It's almost bigger than a PBA title. It's the champion of the PBA Playoffs on network broadcast television for $100,000. We are going to make a banner that says '2019 PBA Playoffs Champion' for that person that's going to go around the whole tour so that's always the goal of every season moving forward. This is the first one."
Since it's a new event, Clark said he wanted to put it to the players committee because it was first looked at as a special event. He was surprised when they came back and said they recommend not counting it as a title.
"We wanted to know their opinion on it," Clark said. "I really thought they would come back and say it was a title and they didn't."
Ultimately, the discussion around whether or not this year's PBA Playoffs count as a title may not matter as Clark said it could be recognized retroactively. He said those discussions would be held later when the event's status is determined for 2020.
Clark said he personally believes the event should count as a title.
"I think it should be (a title)," Clark said. "I don't have to do what the players committee says, but I respected their wishes. No one had seen this thing before. No one knew how it was going to play out."