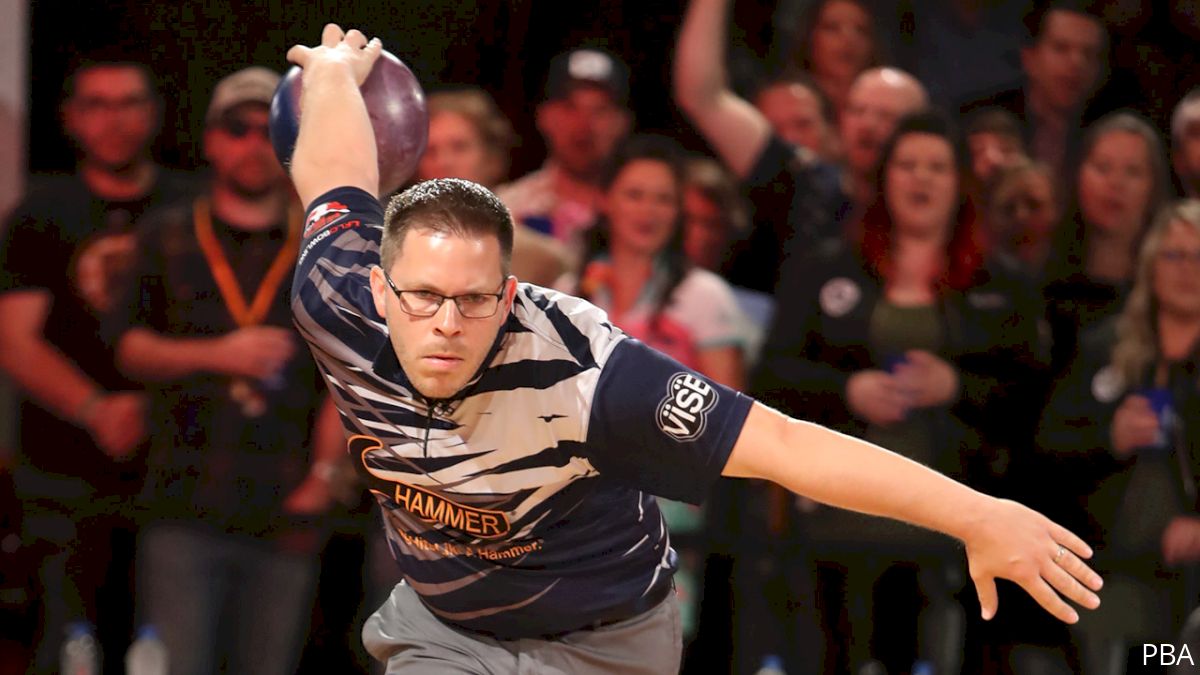 Bill O'Neill and Jakob Butturff earned the top seeds for their respective group stepladders Saturday at the 2019 PBA Tour Finals.
In the televised qualifying round, O'Neill shot 983 for four games, an average of 245.75, to top Group 1, while Butturff shot 998, an average of 249.50, at Red Rock Lanes in Las Vegas.
There were no cuts made after the qualifying round as all eight players advanced into their respective stepladders, which will take place Sunday afternoon live on CBS Sports Network (in the United States) and FloBowling (internationally).
The Group 1 stepladder will take place at 3 p.m. Eastern with the Group 2 stepladder following at 5 p.m. Eastern. The winners of each stepladder will bowl a best-of-three match at 7 p.m. Eastern for the title.
O'Neill entered the final game of qualifying tied for the top spot with EJ Tackett. As the players entered the final frame, Tackett had a chance to put pressure on O'Neill but left a two pin on his first shot. That allowed O'Neill to just mark with count in the last frame to secure the top seed, which he did easily.
Tackett ended up second by just two pins with 981, while Jason Belmonte took the third seed with 950. Kris Prather rounded out the group with 850 for fourth. Belmonte and Prather will face off in the first match of their stepladder.
Butturff dominated his group, shooting games of 266, 237, 268 and 227 to lead by 136 pins. Anthony Simonsen earned the second seed with 862.
Marshall Kent and Andrew Anderson will meet in the opening match of the Group 2 stepladder after Kent finished third with 823 and Anderson was fourth with 813.