Unlock this article, live events, and more with a subscription!
Get Started
Already a subscriber? Log In
AURORA, Ill. – When the grip that Jason Sterner used for 15 years started to fail him, he made the decision to make a drastic change that took months of hard work to master.
That work paid off Saturday when he won his third career PBA Tour title at the 2019 FloBowling PBA Illinois Open, defeating top seed EJ Tackett, 243-212, at Parkside Lanes.
Sterner, 35, got out to an early lead against Tackett thanks to a six-bagger starting in the second frame and never looked back. The victory also secured Sterner a spot in the upcoming FloBowling ATX Invite, which will be broadcast live on FloBowling on Sept. 21.
Watch: PBA Illinois Open Stepladder Finals
After not changing his grip since he was about 20 years old, Sterner finally had to make a change earlier this year.
"The beginning of the year, I literally couldn't get to six games and the back of my thumb kept splitting open," Sterner said. "I've had the same grip for 15 years and never thought it was much of an issue until about six months of that."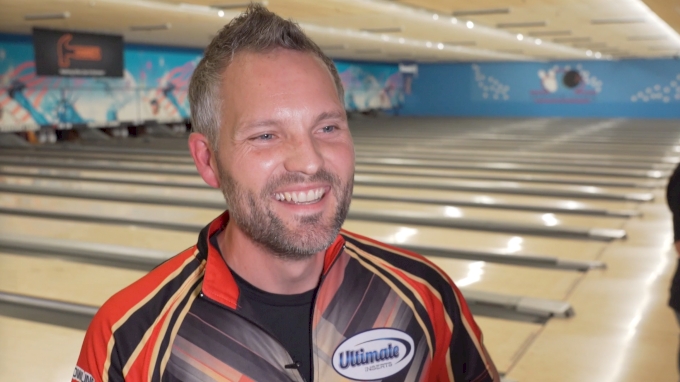 Unlock this video, live events, and more with a subscription!
Get Started
Already a subscriber? Log In
Working with PBA Hall of Famer Doug Kent, Sterner committed to changing his pitches and finally started to feel good again at the PBA/PWBA Striking Against Breast Cancer Mixed Doubles in July, he said.
"It got me more relaxed so when I got to the downswing, I didn't have to squeeze the living hell out of it," Sterner said. "I think that's what was causing the skin to rip open. The grip change really helped alleviate that."
The victory was Sterner's first individual title since he won the Don Carter Classic in early 2013, defeating Wes Malott 299-235. His second title came in 2017 when he teamed up with Birgit Pöppler to win the PBA/PWBA Mixed Doubles.
In order to win his third career title, Sterner had to go through a tough field of future PBA Hall of Famers as the No. 5 seed in the stepladder finals.
Just to make the show, he had to take down Bill O'Neill, 256-199, in the position round match of match play. That win helped Sterner overcome a 50-pin deficit going into the final game to earn the fifth seed.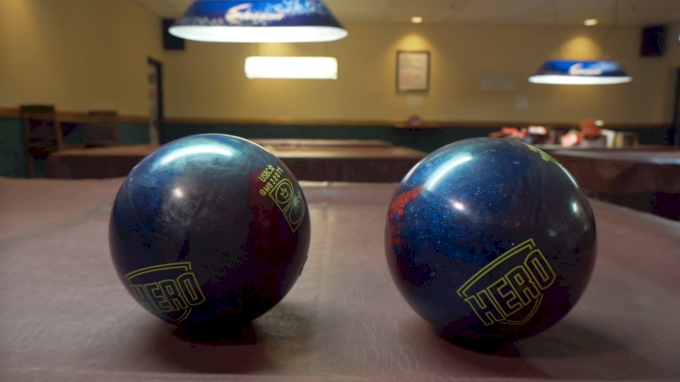 Unlock this video, live events, and more with a subscription!
Get Started
Already a subscriber? Log In
Sterner opened the stepladder with a 248-184 win over fourth seed Anthony Simonsen, who won the PBA Bear Open just two days ago. Sterner got off to a shaky start but strung together five in a row starting in frame four to pull away.
Things didn't get any easier for Sterner in the next match as he faced fellow Brunswick staffer Sean Rash and took him down 259-225. Once again, a string of five consecutive strikes, this time starting in the fifth frame, helped Sterner advance.
Against second seed Jason Belmonte, Sterner once again used a critical five-bagger starting in frame four to build a lead and take a 236-208 victory. The match was even after six frames but Sterner was able to pull away as Belmonte was unable to throw more than a double.
The PBA Illinois Open was the final stop of the FloBowling PBA Summer Tour with spots determined Saturday in the FloBowling ATX Invite and the PBA China Tiger Cup.
A special prize list called the USBC Cup was also available to Summer Tour players and Rash earned a $20,000 bonus for leading the points list. Tackett finished second for $10,000, Simonsen was third for $5,000, Sterner earned $3,000 for fourth and AJ Johnson was fifth for $2,000.
The top eight players earned invitations to the FloBowling ATX Invite and PBA China Tiger Cup. Joining Rash, Tackett, Simonsen, Sterner and Johnson in qualifying for those events were Bill O'Neill, Kyle Sherman and Tommy Jones.