MOORESVILLE, N.C. – Pete Weber said before the U.S. Open he felt strong. Throughout the event, he looked it.
Although the five-time U.S. Open champion didn't make the first cut, he did look healthy as he made a run at the number. In end, he came up just short at Victory Lanes.
Weber finished in 50th place and missed the cut by just 48 pins, ending qualifying with a 24-game total of 4,823, a 200.96 average.
That's a big turnaround from just a year ago when a fragile-looking Weber was forced to withdraw from the U.S. Open after just a game and a half. He struggled to even get to the foul line and had a hard time keeping the ball on the right side of the headpin.
Fast forward to the 2019 event and a totally different Weber showed up to compete. His ball speed was solid, and he was competitive. His stamina was clearly improved as it appeared he had no issue making it through 24 games of qualifying.
Weber told FloBowling on practice day that continued work with his chiropractor has helped keep his ailing back and hip in good shape while he's also been working out.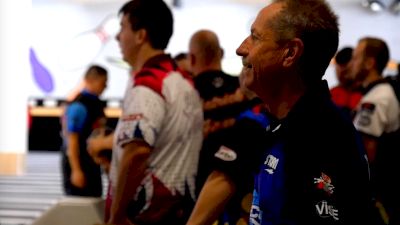 Create a free account to unlock this video!
Get Started
Already a subscriber? Log In
"I've been doing really good," Weber said. "Storm got me a Total Gym to start working out on. I've only had it a month but I've been on it every other day for a month. I feel strong. I don't feel like I'm weak or anything. I feel like if I need to throw the ball strong I can get out there and throw the ball. I'm feeling really good about me right now."
Whether or not the 57-year-old can win again on the PBA Tour remains to be seen. His last title came at the 2013 PBA Tournament of Champions when he was 50.
Norm Duke showed this year that age doesn't necessarily play a factor in whether a player can win on the PBA Tour. Duke, 55, won two titles earlier this season.
If Weber can stay healthy, strong and positive, he proved this week he can still be competitive. If that trend continues, we may see Weber back in the winner's circle in the coming years.
Weber is the greatest personality in the history of the PBA Tour and even though he hasn't won in six years, his fan base is still strong. And if Weber can win again, it would be a tremendous feel-good story for bowling.
A healthy Pete Weber is good for the PBA Tour and bowling. More importantly, a healthy Pete Weber is good for Pete Weber.
---
Lucas Wiseman is the senior editor of FloBowling. He has covered bowling around the world for more than two decades. Follow him on Twitter and Instagram.