Unlock this article, live events, and more with a subscription!
Get Started
Already a subscriber? Log In
ARLINGTON, Texas – Calling it a perfect storm might be an understatement.
On the weekend he was inducted into the PBA Hall of Fame, and with his mother in the stands for the first time in his career, Tommy Jones made history Sunday and kicked off the 2020 PBA season in dramatic fashion.
Jones fired the third televised perfect game in a title match in PBA Tour history as he defeated Darren Tang, 300-237, to win the 2020 PBA Hall of Fame Classic on Sunday at the International Training and Research Center.
The only other players to shoot 300 in the championship match were Bob Benoit when he defeated Mark Roth 300-255 on Jan. 23, 1988 and Mike Aulby when he beat David Ozio 300-279 on July 31, 1993.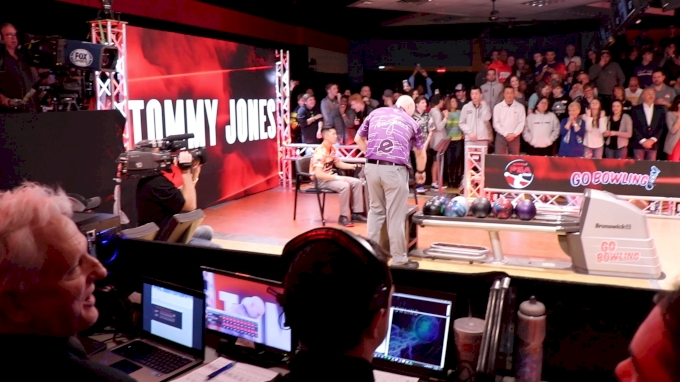 Unlock this video, live events, and more with a subscription!
Get Started
Already a subscriber? Log In
"When I got the one in the ninth, I knew I had won the match," said Jones, who now has 20 career titles. "I knew I was basically going to have a victory lap and have a chance to bowl 300 (on TV), something I've never done in the PBA. It was a surreal moment."
The perfect game capped off a near perfect week for Jones, who was inducted into the PBA Hall of Fame on Saturday night. It was also special because his mother, Linda Jones, was in the audience and watched her son compete on television for the first time.
"My heart went to my feet; I was so excited," Linda Jones said. "I saw him bowl his 300 yesterday in match play, and then I got to see it today. It was a big, big, big thrill. Tommy has always been good at bowling, even when he was 12, 13, 14, so yes, I am very proud of him."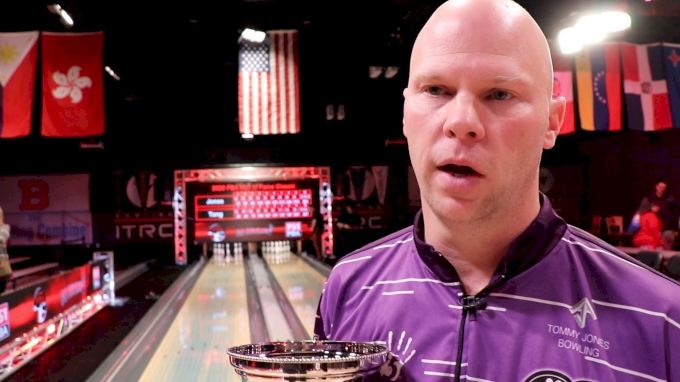 Unlock this video, live events, and more with a subscription!
Get Started
Already a subscriber? Log In
After winning the semifinal match against Chris Barnes, 190-169, Jones said he "absolutely" did not think he had a look at a 300 game.
Making the feat even more impressive was the fact that it came on dual patterns. The left lane this week was oiled with the 45-foot Dick Weber pattern and the right lane was the 39-foot Mike Aulby pattern.
"If you would have told me I was going to bowl 225, I probably would have gone and hung out with my family and let Darren go bowl," said Jones, who got $30,000 for the win and a $10,000 bonus for shooting 300. "And I would have lost. At the end of the day, I didn't like my ball reaction, but that's why we play the game."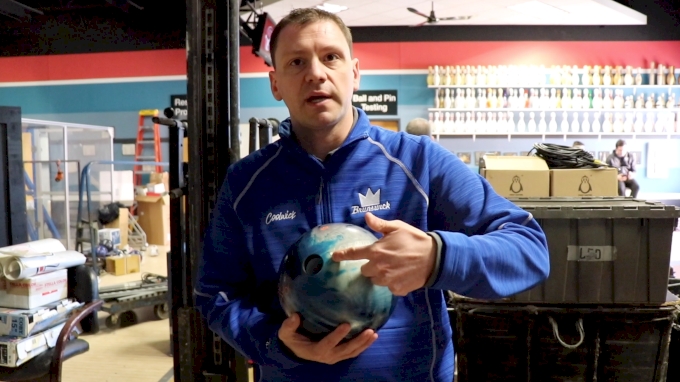 Unlock this video, live events, and more with a subscription!
Get Started
Already a subscriber? Log In
Tang, meanwhile, bowled a solid game that was overshadowed by Jones' perfect effort. Seeking his first career tour title, Tang put up a 237, but he fell behind after leaving a 10 pin in the second frame and never had a chance.
In the semifinal, Jones and Barnes both struggled throughout on the dual patterns. After Barnes fired games of 258 and 254 in his first two matches, he completely lost his look.
Jones was able to pop off strikes in the eighth and ninth frames and then secure the win by converting a 10 pin in the final frame.
Despite a pair of shaky shots on the right lane, Barnes was able to survive the second match of the stepladder final with a 254-249 win over Osku Palermaa.
Barnes went high in the sixth frame, leaving the 4-7-10 split, which he bounced out to make, and then went high again in the eighth and left a three pin. By the time the final frame came around, Barnes needed a double and five to advance and he tossed a couple of strikes and got more than enough count to advance.
Jakob Butturff had a chance to knock Barnes out in the opening match of the semifinal, but fell 258-223 to be eliminated.
Finishing the match last, Butturff could have thrown all three strikes in the final frame to win 259-258 but left a 4-6-7 split on a high shot. Barnes put maximum pressure on Butturff by throwing three perfect strikes in his 10th frame.
The PBA Tour heads to Shawnee, Oklahoma, next week for the second event of the season at the PBA Oklahoma Open. Live coverage begins Wednesday with qualifying on FloBowling.