2020 PBA Oklahoma Open
Pattern Breakdown: Oklahoma Open Features Wolf, Dragon Patterns
Pattern Breakdown: Oklahoma Open Features Wolf, Dragon Patterns
Just like last week, the players are battling dual patterns throughout their blocks at the PBA Oklahoma Open.
Jan 22, 2020
by Matt Wozney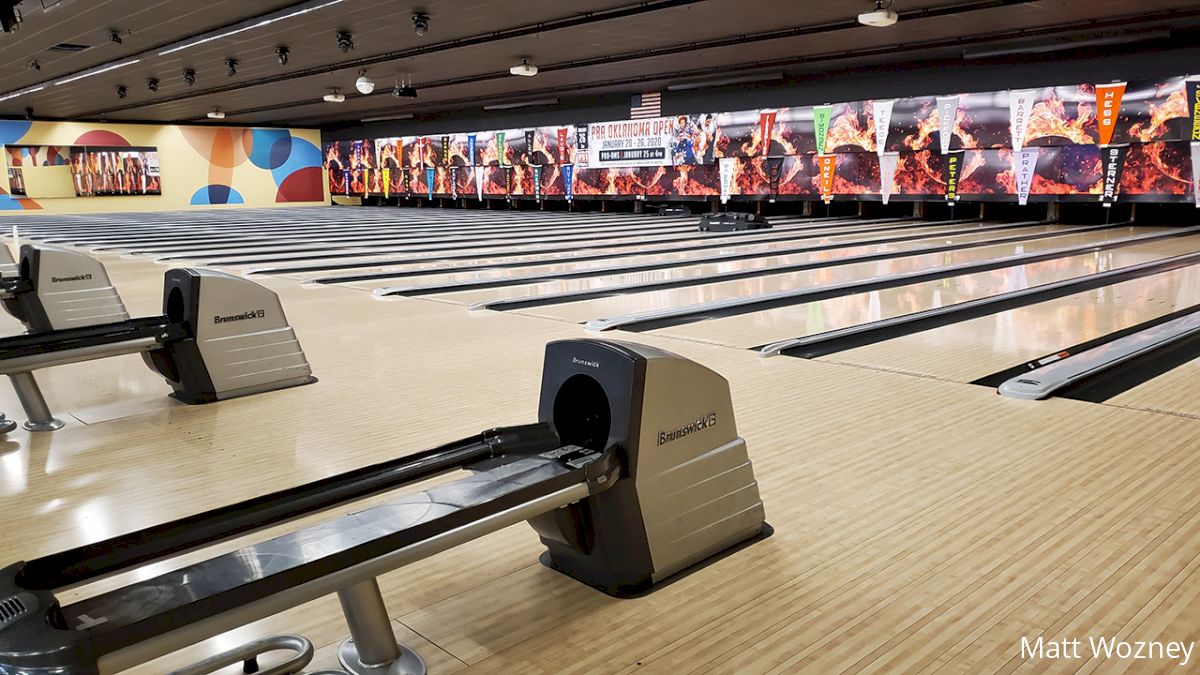 Unlock this article, live events, and more with a subscription!
Get Started
Already a subscriber? Log In
SHAWNEE, Oklahoma - The 2020 PBA Tour has rolled into the Firelake Bowling Center for the PBA Oklahoma Open live on FloBowling.
Just like last week's PBA Hall Of Fame Classic, the players are battling dual patterns throughout their blocks this week.
Let's take a look at them.
PBA Wolf 32
The shortest pattern among the 2020 PBA oil patterns, the Wolf clocks in at 32 feet and will be on the right lane for every game bowled.
Players will be forced to get fairly close to the gutter as the length of the pattern will force the breakpoint to be very far from the pocket. Add in low volume and the ratio very close to flat, don't be surprised to see urethane be a popular go to or even possibly plastic.
You may see some aggressive lines inside from higher rev players that will see the ball literally snap back from the channel. It's one of the more interesting patterns on tour.
PBA Dragon 45
One of the longer patterns on tour, the Dragon will be on the left lane and adds another 13 feet over the Wolf topping out at 45 feet.
Starting straight and to the right can be preferred for some players to keep their line similar to Wolf. But the longer length keeps the breakpoint closer to the pocket which can keep angles closed. Getting too far right will make the ball sit and hit light or not even hit the head pin at all.
You will see players slow their ball speed down and get left as they dig through the heavy volume (30mL) and maximize their pocket window and strike percentage.
Overall analysis
Players will make their adjustments individually to their game on the dual patterns. At times, remembering what lane has what pattern can trick your mental game for a brief second and even mess up your pre-shot routine. But if they can make their target and ball motion similar on both lanes, this could lead to success.
A big thing to look out for when you watch on FloBowling is what the ball does at the end of each pattern and where the ball makes its turn. It all depends on a player's rev rate and game but it's interesting to follow where each bowler plays the lanes.