2020 PBA Oklahoma Open
Barrett Rockets From 34th To Top Qualifier In Oklahoma
Barrett Rockets From 34th To Top Qualifier In Oklahoma
Dom Barrett skyrocketed up the leaderboard as he moved from 34th place after the first round into the lead heading into match play at the Oklahoma Open.
Jan 24, 2020
by Matt Wozney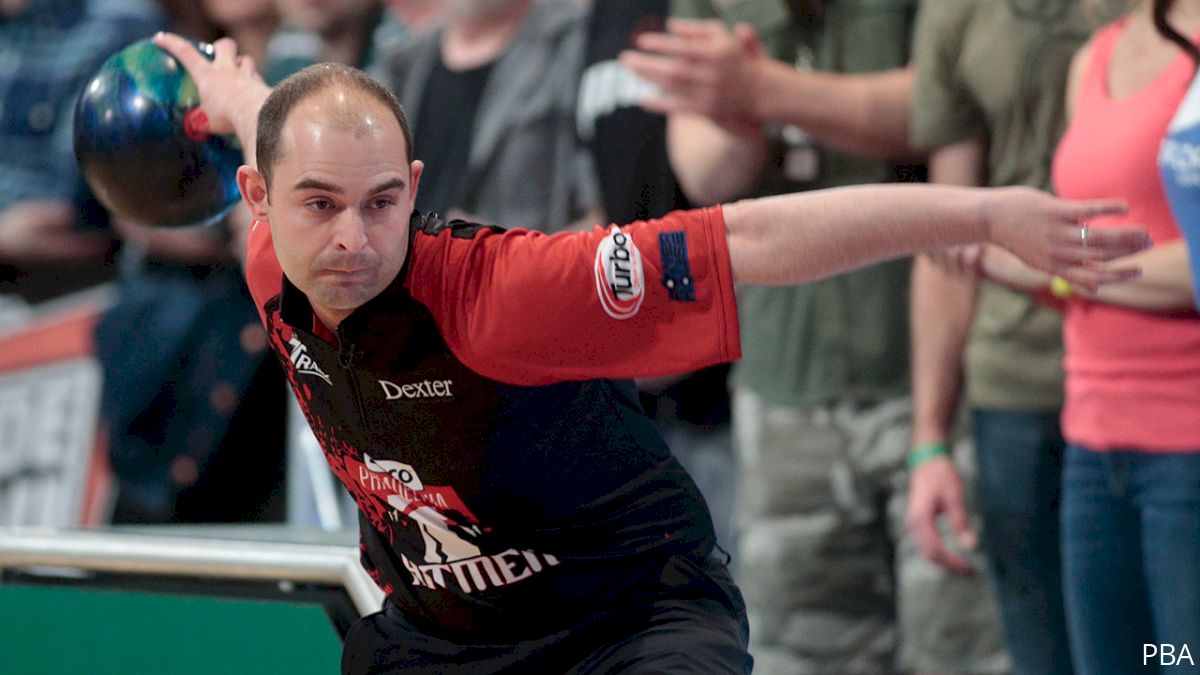 Unlock this article, live events, and more with a subscription!
Get Started
Already a subscriber? Log In
SHAWNEE, Okla. – Dom Barrett skyrocketed up the leaderboard Thursday as he moved from 34th place after the first round into the lead heading into match play at the 2020 PBA Oklahoma Open.
Barrett finished qualifying with a 12-game total of 2,760, a 230 average, at FireLake Bowling Center. He shot just 1,278 in the opening round Wednesday and followed it up with 1,482 in the second round.
Barrett came out of the gates swinging in the second round, opening with games of 232, 269 and 279 for a 780 series before closing with 233, 203 and 266 to earn top qualifier honors.
RESULTS: PBA Oklahoma Open Qualifying Round 2
"I felt I bowled well during the first round, but the scores didn't show it," Barrett said in a PBA release. "I just trusted that if I kept doing what I was doing and was smart with my adjustments the scores would eventually come."
After the opening round, Barrett said he drilled a Radical Counter Attack Pearl on Wednesday night to help him tackle the short pattern.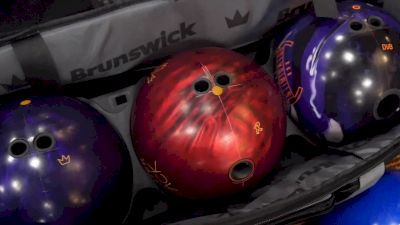 Unlock this video, live events, and more with a subscription!
Get Started
Already a subscriber? Log In
"Except for the fifth game where I ran into a tricky pair of lanes, everything came together like I hoped it would," Barrett said. "Coming back with the 266 in the last game reassured me that my game was still where it needed to be and that I had a good handle on both conditions."
The players this week are once again facing dual patterns with the 45-foot Dragon condition on the left lane and the 32-foot Wolf pattern on the right lane.
The top 16 players after qualifying advanced into round robin match play with rounds at Noon Eastern and 6 p.m. Eastern live on FloBowling on Friday to determine the five stepladder finalists.
Kyle Sherman finished as the second-highest qualifier with 2,749, just 11 pins back of Barrett. Packy Hanrahan, a two-handed lefty, was third with 2,739.
First-round leader Sam Cooley dropped down to fourth place with 2,720, while Kris Prather rounded out the top five with 2,713.
Also advancing into match play were Nick Pate, Brad Miller, Darren Tang, Ryan Ciminelli, Mitch Hupe, Patrick Girard, DJ Archer, Jesper Svensson, Tom Smallwood, Sean Rash and Greg Young.
Smallwood, who used plastic on the short pattern throughout qualifying, rallied in the final game to advance into match play as he closed with a 242 game to move into the number.
"Plastic gives me more hold than urethane," Smallwood said. "Urethane forces me to throw it away from the pocket way more. There was a move left seven-to-eight board difference with urethane. So with plastic, I was able to keep it in front of me."
Young held onto the last spot by 13 pins as Dick Allen rallied in the final game but came up short and was the first out with 2,620, a 218.33 average.
Reigning PBA Player of the Year Jason Belmonte had a rare missed cut as he finished in 19th place with 2,606, 27 pins off the cut line. Belmonte, who missed just two cuts all last season, started the tournament with a 139 game that ultimately cost him.
"I hit a couple of pairs that were tricky," Belmonte said. "I felt like the right lane was tricky and then, the left lane became tricky later in the block. I finished strong with a 258 in the final game. I'm happy to have finished that way."
Defending Oklahoma Open champion Jakob Butturff also missed the cut, finishing in 52nd place with a 206.17 average.