2020 PBA Oklahoma Open
Rash Wins In Oklahoma, Calls For Urethane To Be Banned
Rash Wins In Oklahoma, Calls For Urethane To Be Banned
Sean Rash won his 15th PBA Tour title at the 2020 PBA Oklahoma Open in Shawnee, Oklahoma.
Jan 26, 2020
by Lucas Wiseman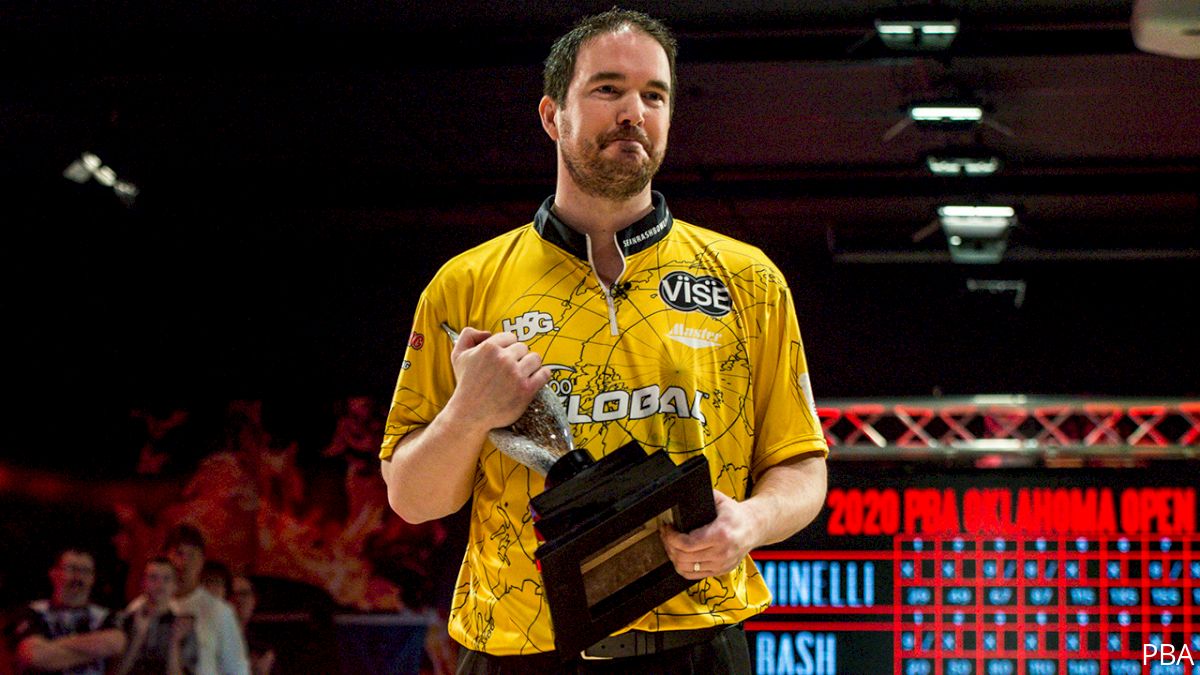 Unlock this article, live events, and more with a subscription!
Get Started
Already a subscriber? Log In
If Sean Rash proved anything Sunday it was that a bowler's talent is more important to winning than what brand of bowling ball they throw.
Just weeks removed from signing with 900 Global after spending his entire career with Brunswick, Rash won his 15th PBA Tour title at the 2020 PBA Oklahoma Open in Shawnee, Oklahoma.
Rash climbed the ladder as the fifth seed and defeated top seed Ryan Ciminelli, 289-234, to win his first title with something other than a Brunswick ball in his 16-year PBA career. The win removed any doubt that Rash can win with any brand you put in his hand.
"Thank you Global for believing in me when others wouldn't," Rash said immediately after grabbing the trophy.
While others on the show went with urethane on the short, Rash relied on the Ordnance Pearl, a reactive ball, on the right lane on the 32-foot Wolf pattern. He went with the Honey Badger Extreme Solid on the 45-foot Dragon pattern on the left lane.
In his post-match interview, Rash bashed the use of urethane and called for it to be banned.
"I'm not a big fan of urethane; everyone on tour knows it," he said. "I think we should ban it. I've been criticized for that for years. It's a touch thing. I just don't have the touch with urethane. I don't mind admitting I'm not good with it."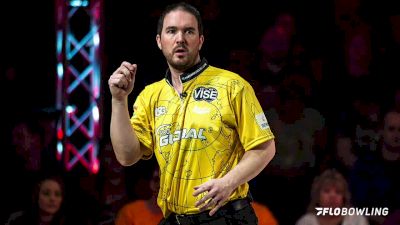 Unlock this video, live events, and more with a subscription!
Get Started
Already a subscriber? Log In
Sunday's win continued what has been a resurgence in Rash's career after he had the worst year of his time on the PBA Tour in 2018. He rebounded to win two titles in 2019 and his win Sunday gave him three titles in the span of about a year.
"Sometimes we get ahead of ourselves and we look for the outcome before it's there," said Rash, who also revealed his family is expecting their third child this summer. "I did that for four or five years, and I've started thinking about the process more. Here we are."
After opening the championship match with a ringing 10 pin and a spare, Rash struck in the second frame and kept on going all the way to the fill ball. Ciminelli was unable to toss more than a double until the match was already out of the wood.
Rash started the semifinal against Brad Miller with a pair of spares but then didn't miss again as he rolled to a 279-189 victory.
After leaving a blower seven pin in the first frame and a 10 pin in the second frame, Rash rattled off 10 consecutive strikes to close out the match.
Miller tossed a pair of strikes in the fifth and sixth frames to cut the deficit to just 12 pins but just couldn't keep up with Rash.
In the second match of the stepladder, Rash took advantage of a late miscue by Jesper Svensson to win the match 235-220.
Svensson led the match by 22 pins heading into the ninth frame when he came up light and left the 3-4-6-7 split, which he missed for an open.
That gave Rash a chance to throw a strike in the ninth and then get a double and five in the final frame to win. Rash popped off three strikes in a row and got enough on the fill to secure the victory.
Rash had little trouble advancing in the opening match of the stepladder finals as he defeated another two-handed lefty, Packy Hanrahan, 227-202.
Hanrahan, a rookie last season who was making his PBA Tour TV debut, struggled in the opening frames of the match. He left and missed the 2-4-6-10 split in the third frame and missed a six pin in the fourth.
That allowed Rash to build a big lead and coast to the win, all but securing it with a solid strike in the ninth frame.
The PBA Tour heads to Jonesboro, Arkansas, next week for the PBA Jonesboro Open. Live coverage on FloBowling begins Wednesday at 11 a.m. Eastern.