2020 Go Bowling! PBA Indianapolis Open
Pattern Breakdown: Expect Strikes On Roth, Holman Patterns In Indy
Pattern Breakdown: Expect Strikes On Roth, Holman Patterns In Indy
We are back to dual patterns after three weeks of action-packed majors on the PBA Tour.
Feb 25, 2020
by Matt Wozney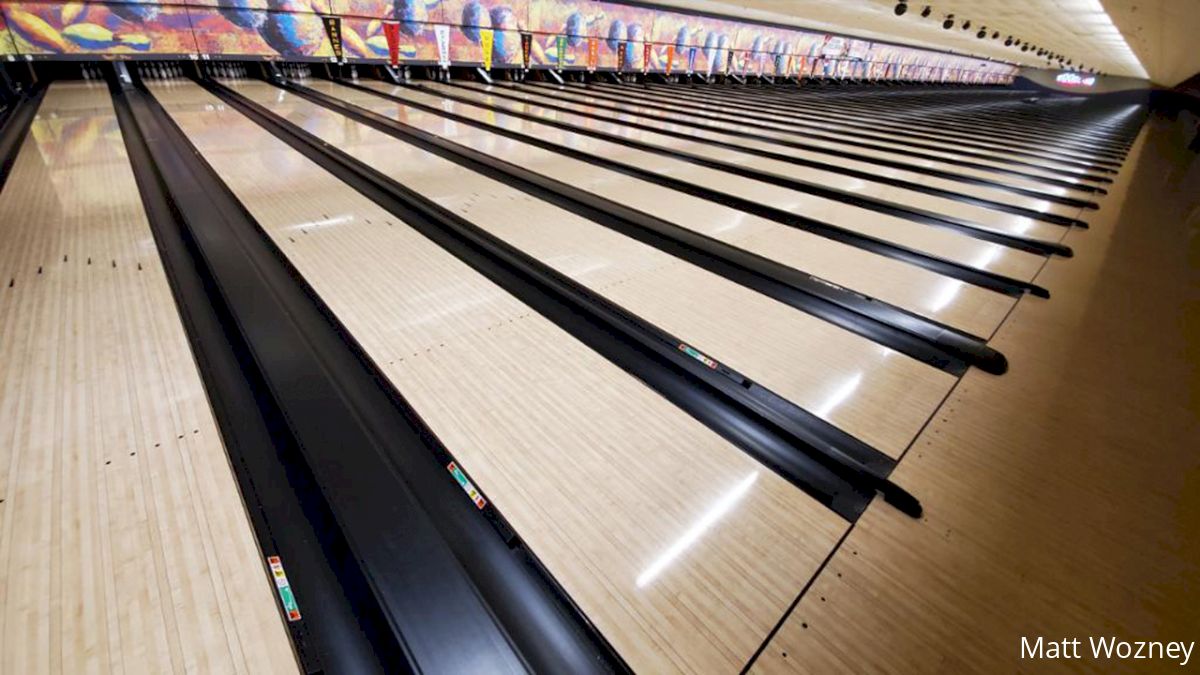 Unlock this article, live events, and more with a subscription!
Get Started
Already a subscriber? Log In
We are back to dual patterns after three weeks of action-packed majors on the PBA Tour.
Not only do we have dual patterns, we also have dual events with the PBA Indianapolis Open and the Mark Roth/Marshall Holman PBA Doubles Championship. Let's take a look at the two patterns that will be used for both tournaments.
Left Lane: Mark Roth 42
The 2020 PBA Mark Roth pattern is 42 feet in length generating 24.15 mL of volume with a ratio of 7:1, one of the highest ratio patterns on tour.
The low to medium volume and high ratio will mean a high strike percentage. Add in the lane surface at Woodland Bowl being high friction and you'll see a lot of backend reaction.
"It's always been a little more high friction especially in the track area here at Woodland," said BJ Moore, who finished 12th in last year's Indianapolis Open. "It hooks."
Right Lane: Marshall Holman 37
The 2020 PBA Marshall Holman pattern measures out to 37 feet. This pattern is expected to play a bit tougher with the 3:1 ratio and heavier oil volume at 28.05 mL.
Urethane has a chance to be used heavily on this pattern to get a predictable motion throughout the lane and hit the pocket successfully. But others may stick to reactive resin with cleaner covers and symmetrical cores.
"I tend to stay away from the bigger asymmetric balls here," Moore said. "We will see how these patterns fair out around games five, six and seven."
The transition of the pattern after each game and who you follow pair to pair are always the big mental games on tour. Since the word around the house after today's practice was that the patterns played on the easier side, those may be the most critical areas to success for the players this week.
The Marshall Holman 37 pattern will be considerably easier than last week's 37-foot U.S. Open on Day 3 of qualifying that dropped scores for most of the field. Last week's 37-foot U.S. Open was a 1:1 ratio pattern and you can't get any tougher than that. This week's 37-foot pattern is 3:1, offering a little bit of forgiveness and better shape to the pocket for the players.
Overall analysis
After one of the most grueling patterns seen so far this year last week at the U.S. Open, Indianapolis is looking to be a breath of fresh air for some bowlers.
The lower volume and longer length of the Mark Roth 42 and the higher volume and shorter length Marshall Holman 37 patterns can see similar ball choices and angles for each bowler.
While they are two different patterns, these patterns can play similar as far as shape and area of the lane the bowlers will play. It just comes down to ball choice for each lane and each player's release and ball motion.
Transition can always be tricky but with high expectations for high scores, these patterns will test the best in whoever can read the conditions well pair to pair. Get ready for a strike shootout in Indy this week.