2020 Mark Roth/Marshall Holman PBA Doubles Championship
Svensson, Troup Earn Top Seed At PBA Doubles
Svensson, Troup Earn Top Seed At PBA Doubles
Jesper Svensson and Kyle Troup led a high-powered field and will bowl for their second Mark Roth-Marshall Holman PBA Doubles Championship.
Feb 29, 2020
by Matt Wozney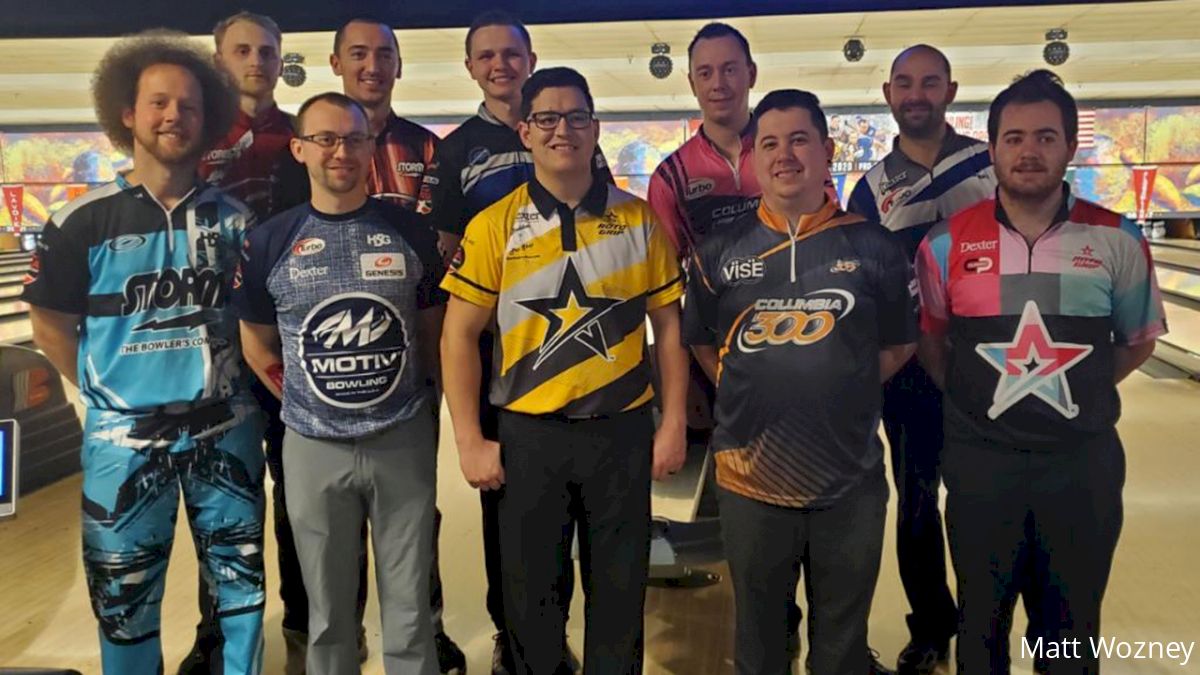 Unlock this article, live events, and more with a subscription!
Get Started
Already a subscriber? Log In
INDIANAPOLIS – Jesper Svensson and Kyle Troup led a high-powered field and will bowl for their second Mark Roth-Marshall Holman PBA Doubles Championship on Saturday at Royal Pin Woodland.
Svensson and Troup ran over the field with a 13-3 match-play record, averaging 242.95 over 44 games of qualifying and match play, with a total pinfall of 11,080.
They will need to win just one Baker match in the stepladder finals to secure the title. The show will take place Saturday but will be tape delayed until March 8.
RESULTS: PBA Doubles Match Play Round 2
"We had a great process day," Troup said. "We were both lined up, and we kept the strikes rolling. We never let off the gas."
Svensson and Troup teamed up to win the 2017 PBA Doubles Championship in Portland, Maine, and look forward to the opportunity for another win.
Both players used urethane through match play Friday to help control their angles to the pocket and hit the pocket strong, leading to a lot of strikes, including a 300 game in Game 1 of Round 2 of Baker match play.
"If Kyle feels like he's getting better trying to beat me, that's all good," Svensson said about Troup's motivation. "As long as you can find something to keep pushing forward, it's worth it."
Bowling as the second seed will be Marshall Kent and EJ Tackett, who pushed each game to get to 10,498 and a 10-6 match-play record.
For Kent and Tackett, this is the third time they will bowl on a PBA Doubles show. Specifically for Tackett, a win would mean a lot for him as this tournament is in his home state of Indiana, which he hasn't done to this point.
"I feel like my career will not be fulfilled if I didn't win in this building at some point," Tackett said. "I'm definitely going to come in focused and ready tomorrow."
In the third seed, Kris Prather and Andrew Anderson survived a dramatic position round to make the show. The pair went 8-8 in match play to total 10,393.
"I have had the roughest year and a half regarding injuries as well as my mental game," Anderson said. "This is big for me. I'm so thankful for Kris to still believe in me."
Jakob Butturff and Osku Palermaa joined forces to grab the fourth seed. The duo teamed up to shoot 10,378.
Both players survived a crucial position round against 2018 PBA Doubles champions Bill O'Neill and Jason Belmonte. Butturff and Palermaa edged out O'Neill and Belmonte, 234-224, to grab the fourth seed.
The last time both players were on TV was during the 2020 PBA Hall of Fame Classic in January in which Palermaa finished fourth and Butturff finished fifth.
Securing the fifth seed was Anthony Simonsen and Dom Barrett, who shot 10,350. Only four pins separated the cut line to sixth, which was O'Neill and Belmonte.
"We are probably the two most creative bowlers on tour," Barrett said. "I think we have a long partnership ahead and look forward to the show."
This is the first time they have teamed up in a doubles competition as Simonsen won his first PBA Tour title with Connor Pickford in January 2016 in Las Vegas.