Unlock this article, live events, and more with a subscription!
Get Started
Already a subscriber? Log In
When Kris Prather began competing on the PBA Tour in 2015, he was a man with a plan.
He had been living off ramen noodles and popcorn while struggling to pay his rent.
He was ready for a change.
"When I first came out on tour, I gave myself five years to not necessarily become successful on tour, but to make a TV show and have a chance at winning," Prather said. "If I couldn't do it in five years, I'd quit, and I would go do something else."
Prather knew how difficult it was to make money on tour if you weren't making TV shows and weren't being paid by a ball company. He was focused on the cost involved in traveling from tournament-to-tournament and the entry fee to compete against the best bowlers in the world.
Over his first two years, he competed in 34 events, cashed 16 times and earned $32,015. The result was his five-year plan turned into a three-year plan.
"If I didn't make TV that next year or I didn't have an opportunity to win – I'm done," he told himself. "I was going to be getting married. I wanted to buy a house, potentially start a family with my wife."
In 2017, he earned two PBA Regional titles. He was cashing in more than half of the events he competed in and he made almost $21,000 for the year. His success increased exponentially in 2018 as he made five championship round appearances while earning almost three times as much money as his did the previous season.
"Everybody says 2019 had been my coming out year, but I really think 2018 was, and it gave me confidence," the 28- year-old said.
He said he felt "fortunate" to win the 2019 PBA World Series of Bowling Scorpion Championship in March and a couple months later he won the first PBA Playoffs, collecting the season's highest top prize of $100,000.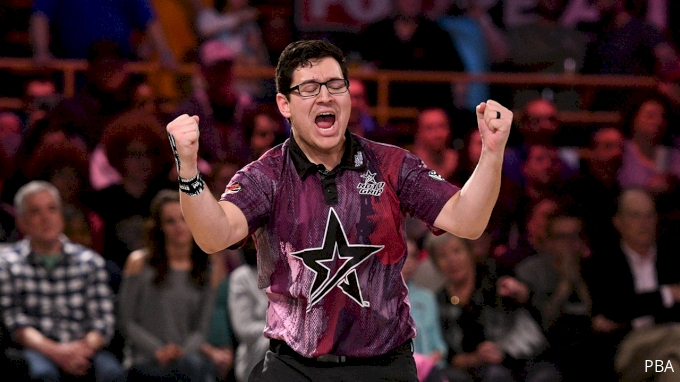 "We payed off all of my wife's student loans and paid off her car. We had a house built," he said. "It has just been a dream come true to say this is my career and to commit to it full-time."
After winning the PBA Playoffs, Prather admits he finally felt like he could just focus on bowling.
"For about eight months, I lived off popcorn and ramen noodles because that was all I could afford," he recalled. "If I didn't bowl well in tournaments, I didn't eat."
With the financial stress gone, Prather has seen some incredible results on the lanes. Last year, he was the fourth overall earner on the PBA Tour, collecting more than $179,000.
Last month, he qualified as the No. 4 seed at the PBA Tournament of Champions. He led each match wire-to-wire, defeating Sean Rash, Anthony Simonsen, Jason Belmonte and, finally, Bill O'Neill to win the title along with another $100,000 pay day.
"It's always been a dream of mine to just bowl the Tournament of Champions," he said. "For it to be my first major, $100,000; it's incredible."
He followed that TV show appearance up with a fourth-place finish at the PBA Players Championship the following week. And he plans on making 2020 another big year.
"I'm fortunate enough to be able to throw a bowling ball, love what I do and make a decent living. So, I wouldn't trade it for anything," he said. "I just want to inspire people for the better and show them it doesn't matter where you started, and it doesn't matter what you do. If you are the best at what you do and you are happy doing it, you can be successful."