Unlock this article, live events, and more with a subscription!
Get Started
Already a subscriber? Log In
LAS VEGAS – While the health of players, families and staff was top of mind this week, for Francois Lavoie it was even more critical than most.
Lavoie, who finished fourth Sunday in the PBA World Championship, had lung surgery in 2014 that sidelined him and even kept him from getting on an airplane for nine months.
Considering the coronavirus can cause respiratory infection, Lavoie said he has had to be extra careful, and if it were up to him, the event would not have continued into Sunday.
"The CDC and World Health Organization said there was cause for concern, so when organizations like that speak out, I think there's merit there," Lavoie said. "I think we should probably listen to them. If it was up to me, I probably wouldn't have bowled."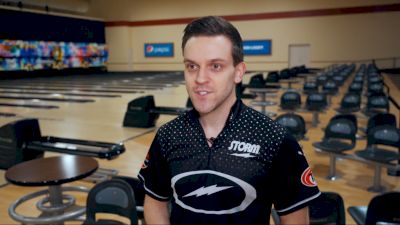 Unlock this video, live events, and more with a subscription!
Get Started
Already a subscriber? Log In
The PBA consulted with the five World Championship finalists Friday and determined the event would continue with the stepladder finals moved up to Sunday. The PBA postponed the remaining events.
"The decision was made that the TV show was going to happen anyway," Lavoie said. "I stuck around, stayed in my room all day yesterday, didn't really try to do much."
Although he said he did feel pressured to compete, Lavoie took responsibility for the decision.
"Ultimately the decision was mine," he said. "I essentially had to choose between finishing the tournament in fifth maybe or a chance at all the money on top. It was a great opportunity. Ultimately, I decided to stick around, be as safe as possible for the extra day I was going to be here and do my best on TV to make the best of a poor situation."
Lavoie did point out that he was pleased the PBA made adjustments to try to create a safe playing environment, including holding the finals without spectators.
"I think the PBA went to a lot of lengths to make sure the environment was as safe as possible for the players, staff and everyone who was going to be here," Lavoie said. "It definitely felt strange. It was a unique experience not bowling in front of a live audience, but in the end, I think we got through it. The main thing is for us to go home and try to be safe for a while."