2020 PBA League Miami and Phoenix Draft
Three PWBA Sleepers In The PBA League Draft
Three PWBA Sleepers In The PBA League Draft
We take a look at a few sleepers (those who don't have a PWBA Tour title) that teams may want to look at drafting.
Jun 28, 2020
by Lucas Wiseman
Unlock this article, live events, and more with a subscription!
Get Started
Already a subscriber? Log In
The upcoming PBA League Miami and Phoenix Draft will be exceptionally interesting because there are so many great players on the PWBA Tour and so few spots on teams.
Just 10 players will be drafted onto the rosters for the Miami Waves and Phoenix Fury during the draft on July 7 at 4 p.m. Eastern live on FloBowling.
The top 35 players in points on the PWBA Tour last season are eligible to be drafted, so let's take a look at a few sleepers (those who don't have a PWBA Tour title) that teams may want to look at drafting.
Here are FloBowling Senior Editor Lucas Wiseman's top three sleepers in the draft:
---
1. Sydney Brummett
Brummett came so close to winning her first PWBA Tour title last year at the 2019 PBA/PWBA Striking Against Breast Cancer Mixed Doubles. She teamed up with Kris Prather as the pair finished third, just 25 pins behind the champions. Brummett has all of the physical tools to be a force on the PWBA Tour and combines those skills with competing for one of the best collegiate teams in the country – Wichita State. It won't be long before she wins on the PWBA Tour.
---
2. Julia Bond
Bond, who was a rookie last season, has already made an impact as a PWBA member, having won three regional titles. Although she's still looking for her first national title, Bond cashed in seven events during her rookie year and finished 25th on the points list. A collegiate bowler at Nebraska, member of Team USA and Junior Team USA, Bond had a stellar youth bowling career. She was the 2017 U.S. Amateur champion and won the 2013 Junior Gold Championships U20 division.
---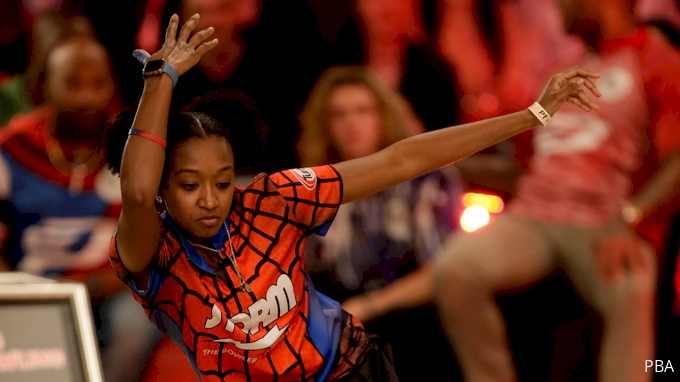 3. Gazmine "GG" Mason
If you're looking for a player who can bring excitement and talent to the table, Mason is the one. A star at the University of Nebraska, Mason went pro last year and finished 30th on the PWBA Tour points list. Although she didn't win a PWBA Tour title in her rookie season, Mason has won a pair of regional titles since going pro. She also competed in the 2019 CP3 PBA Celebrity Invitational and has been selected to take on a tough field in the upcoming PBA King of the Lanes.