Create a free account to unlock this article!
Get Started
Already a subscriber? Log In
Eight-time national champion Ryan Ciminelli announced Monday he is retiring from full-time competition on the PBA Tour.
The 34-year-old left-hander said he has been offered a job as a commercial masonry project manager and will pursue his "other passion of construction management."
Ciminelli does not plan to retire from competing entirely, however, as he said he will still bowl this year's PBA League, the PBA/PWBA Striking Against Breast Cancer Mixed Doubles and next week's Columbus HP 10K Mega Event, which will be broadcast live on FloBowling.
"The time has come in my families journey for me to retire as a full time professional," Ciminelli wrote on Facebook. "This comes with a heavy heart as I have put my heart and soul into this game for 30 years. To be honest I'm not sure exactly how I feel. I'm heartbroken that I don't feel like I can continue in this profession."
In this FloBowling video, Ciminelli and others explained what it's like to be a lefty on the PBA Tour: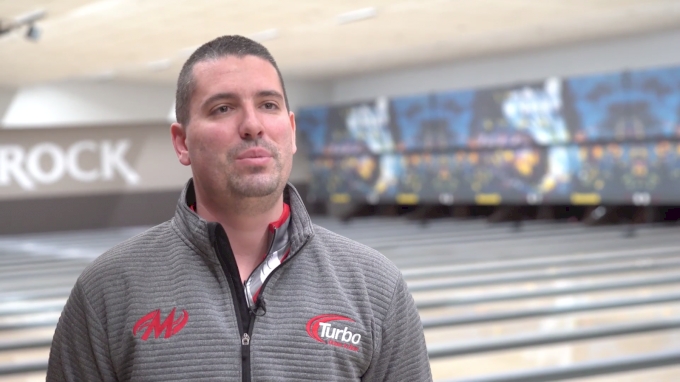 Create a free account to unlock this video!
Get Started
Already a subscriber? Log In
The 2015 U.S. Open champion said he felt like he exhausted all opportunities to extend his full-time PBA Tour career and was looking forward to the financial stability of having a full-time job.
"I'm glad because being a pro bowler is MUCH more stressful than many think and I'll be happy that the curiosity of where my next check is coming from is over," Ciminelli wrote. "I guess I feel I've exhausted all the possibilities to extend my full time career."
Ciminelli has been one of the top left-handers on tour since going pro in 2007. He broke through for his first career title in his fourth season on tour when he won the 2011 Earl Anthony Memorial Classic, defeating PBA Hall of Famer Patrick Allen, 237-215.


His most recent win came last season when he won the 2019 PBA Gene Carter's Pro Shop Classic by beating Tom Daugherty, 217-209, in the title match.
That win came after a turbulent stretch for Ciminelli after he ended his ball contract with MOTIV and was then suspended for two events by the PBA.
The suspension was the result of comments he made on the Sweep the Rack podcast about the PBA's lane conditioning operations.
"I'm overwhelmed with emotions right now," Ciminelli said in an exclusive interview with FloBowling after his win last season. "A lot of things have happened, some people know about, some don't. This ranks up there for meaning the most; this is near the top. The loyalty, the support, the family type love that I got from friends close to me throughout my struggles and especially recently when it got real bad, I don't even have words for that."
The move to a full-time construction job is a natural fit for Ciminelli, who according to his bio on the PBA's website holds a degree in construction engineering and project management from Erie Community College.