It's Aug. 1 and that means effective today if you have a balance hole (or weight hole) in your bowling ball, it is officially illegal in USBC competition.
Bowlers have had more than two years to prepare for this day after USBC announced on April 24, 2018 that balance holes would be outlawed on Aug. 1, 2020.
With so much advanced notice, USBC decided not to extend the deadline despite the coronavirus pandemic closing many bowling centers and pro shops.
So what, exactly, does this mean for bowlers? It means if you have a bowling ball with a balance hole (typically drilled on the side and not used for gripping the ball), you cannot use it until that hole is plugged.
If you haven't already, you should take any balls with balance holes to your local pro shop (when they open again) and ask them to plug the hole to make the ball legal. It's generally an easy process but the ball may need to stay at the shop overnight for the plug to dry.
Until you have plugged the balance hole, you cannot throw the ball in USBC-certified competition. Uncertified tournaments and leagues may be a different story but you should check with the tournament director or league president for clarification as most of the time uncertified competition still uses USBC rules.
FloBowling Senior Editor Lucas Wiseman traveled to Storm late last year to see what the impact would be of plugging one of his favorite balls that had a weight hole.
You can watch the result of that test here: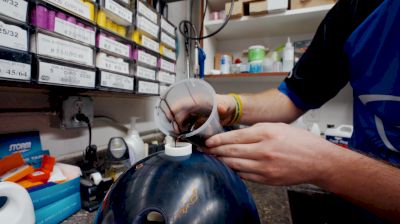 Unlock this video, live events, and more with a subscription!
Get Started
Already a subscriber? Log In
So why is USBC even banning balance holes? In a news release announcing the ban, USBC said: "Balance holes, also known as weight holes, are meant to correct static imbalance in bowling balls, but more recently have been used to change the design intent of balls."
To compensate for the loss of balance holes, USBC also changed the specification for static side, thumb or finger weight.
"By allowing bowling balls (for balls weighing more than 10 pounds) to have up to three ounces of static side, thumb and finger weight – which is up from one ounce – and up to three ounces of top weight, there no longer will be the need for a balance hole to correct static imbalance in the typical ball layout," USBC said in the news release.
FloBowling talked with PBA players AJ Johnson and Sean Rash about the topic and they don't expect the move will have an impact on the PBA Tour.
"I don't foresee it being a big deal with us," Johnson said. "The side of it I do see it playing a bigger part in is guys who bowl league at home and guys who bowl some amateur events here and there. A lot of guys use weight holes to help get the bowling balls to flare and to hook. I think it has more of an effect on them than it does us."
Listen to Johnson's full comments here: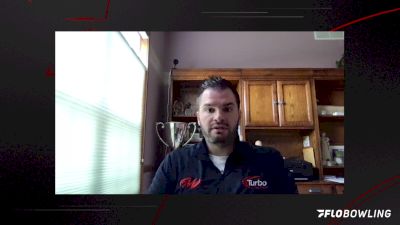 Unlock this video, live events, and more with a subscription!
Get Started
Already a subscriber? Log In
Rash said he thinks the balance hole ban will affect two-handed bowlers more than it will one-handed bowlers.
"I don't think it affects the traditional bowler as much as it will the two-handers," Rash said. "Two-handers use weight holes or balance holes for getting the ball to pick up sooner. Their rev rate is higher, their ball changes direction a lot more than a traditional type player and I think that will change the philosophy on how they lay out their equipment."
Listen to Rash's full comments here: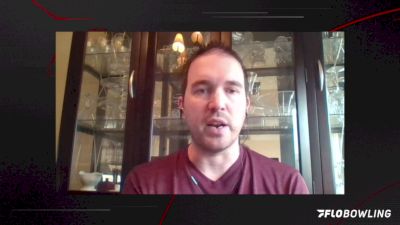 Unlock this video, live events, and more with a subscription!
Get Started
Already a subscriber? Log In