2020 PBA League
Full Rankings: All 12 PBA League Teams
Full Rankings: All 12 PBA League Teams
We rank all 12 teams heading into the 2020 PBA League, which begins this weekend.
Sep 25, 2020
by Jef Goodger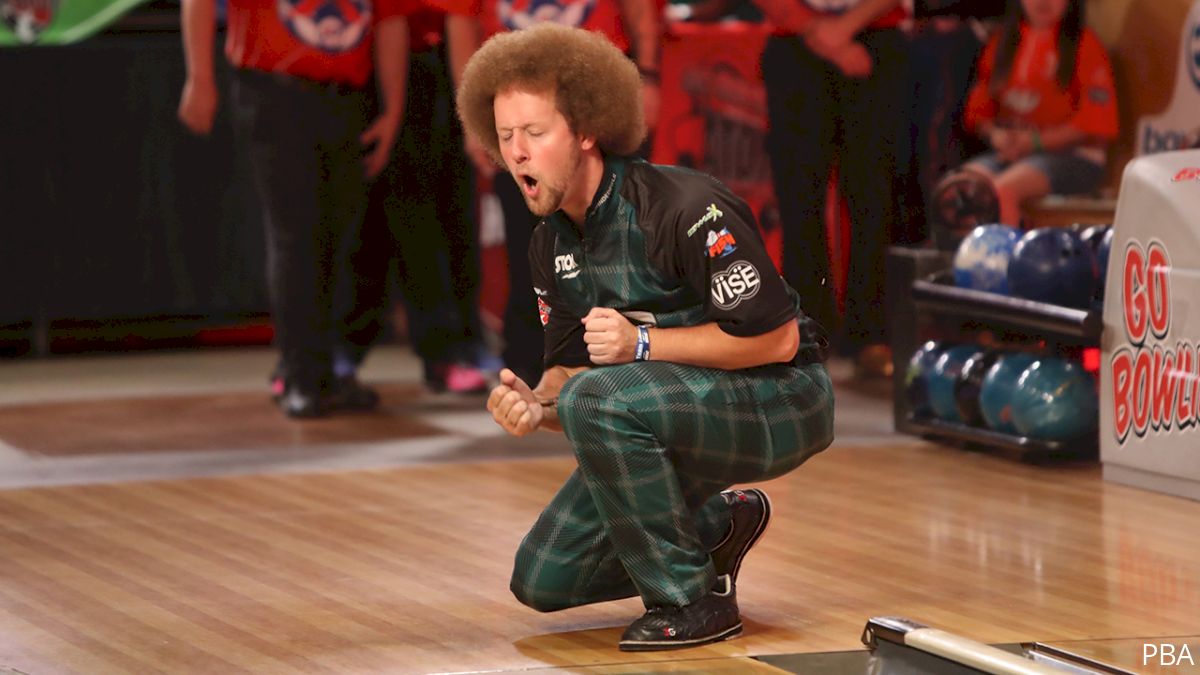 Unlock this article, live events, and more with a subscription!
Get Started
Already a subscriber? Log In
With the amount of talent on all 12 rosters (including four expansion franchises), the new divisional play and the qualifying and match-play format leading up to the expanded TV coverage, it's entirely possible any one of the PBA League teams could win the 2020 Elias Cup.
For the first time since the 2013 Elias Cup Finals, which took place in Indianapolis following preliminary rounds in Detroit, there will be no home team as all PBA League competition takes place in Centreville, Virginia. With no fans in attendance, this year's iteration will be a stark contrast to the usual rowdiness of Bayside Bowl.
Plus, with four completely new teams and the other eight enduring 20-40% roster turnover, ranking the PBA League teams will be an adventure ready to be debated, so let's begin.
---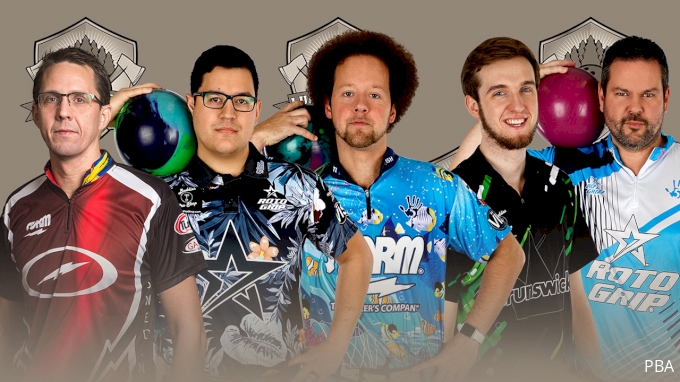 1. Portland Lumberjacks
Division: Anthony
Manager: Tim Mack
Roster: Wes Malott, Kyle Troup, Kris Prather, Martin Larsen, Packy Hanrahan
As defending champions, the Lumberjacks are the team to beat until they're beaten. Although they lost two reliable players in Ryan Ciminelli and Mitch Hupé, Portland's five-player roster is perhaps still the most formidable. Malott was the 2019 Mark Roth PBA League MVP, Troup is the only three-time PBA Tour champion in 2020 and Prather is the reigning Tournament of Champions winner in addition to his victories in the Strike Derby and King of the Lanes exhibitions. Adding a returning-to-league Larsen and debuting Hanrahan (who will tell you he should've been the first overall pick), Portland has a good chance to repeat.
---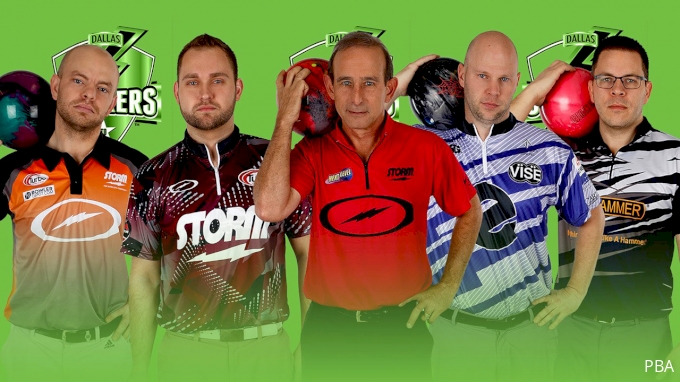 2. Dallas Strikers
Division: Carter
Manager: Norm Duke
Roster: Norm Duke, Tommy Jones, Bill O'Neill, Brad Miller, Nick Pate
The two-time Elias Cup Champion Dallas Strikers will remain one of the favorites as long as their core – Duke, Jones and O'Neill – stick around. This season, Duke was able to reacquire Miller after leaving him unprotected in the draft, then also picked up Pate, who will make his PBA League debut. Jones won his 20th title in January, O'Neill won the Players Championship in February and both Pate and Miller filed third-place appearances in early 2020. If momentum can be carried across several dormant months, a global pandemic and varying government restrictions, this team is going to be sharp.
---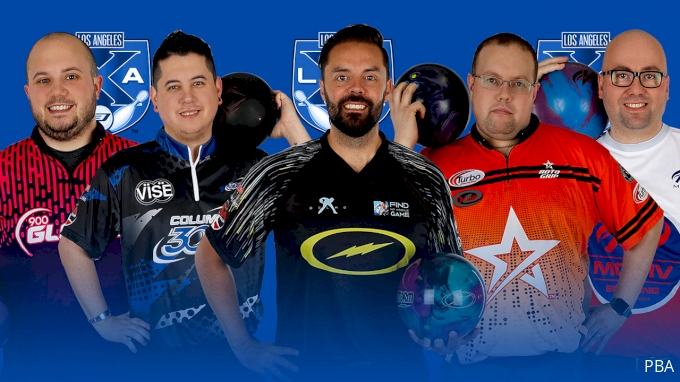 3. L.A. X
Division: Anthony
Manager: Andrew Cain
Roster: Jason Belmonte, Jakob Butturff, Stu Williams, Patrick Girard, Anthony Lavery-Spahr
Last year's second-place team returns four of its five players, replacing Dick Allen with Girard. The L.A. X are the only team in PBA League history to finish second more than once and they've done it three times. Adding Girard gives L.A. a Canadian to go with two Americans, an Englishman who lives in Texas and an Australian who was last seen winning back-to-back majors. Only one other team in the league (Las Vegas) has four nationalities represented as the L.A. X seek world peace in the form of an Elias Cup championship.
---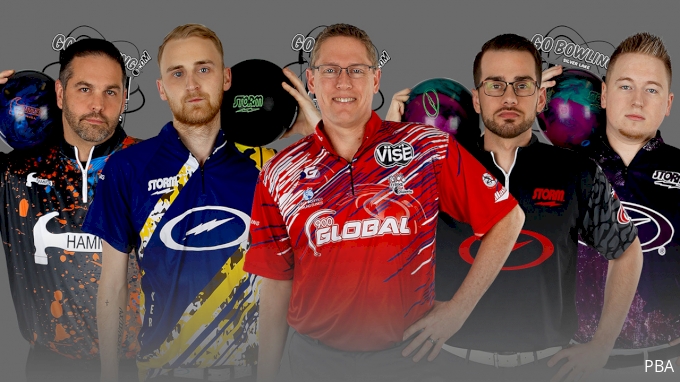 4. Silver Lake Atom Splitters
Division: Carter
Manager: Mark Baker
Roster: Chris Barnes, Jesper Svensson, Tom Daugherty, Chris Via, AJ Chapman
Since the advent of the PBA League in 2013, the Atom Splitters have won the Elias Cup three times, most recently in 2018. The core of Barnes, Svensson and Daugherty has been together since Svensson was drafted in 2016. Baker is betting on Via, making his first appearance in the PBA League, and Chapman, who bowled for Motown last year, being vital to getting the Atom Splitters engraved on the Elias Cup for the fourth time.
---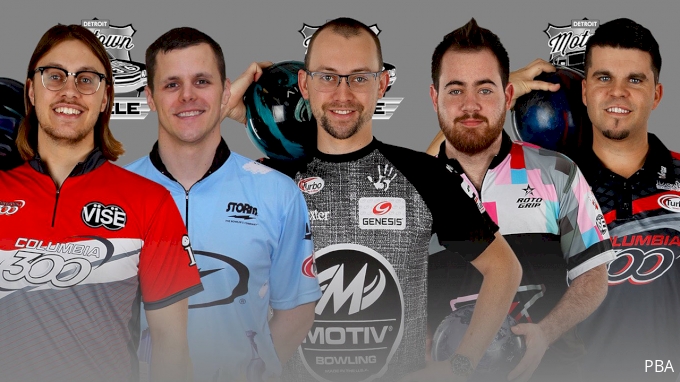 5. Motown Muscle
Division: Anthony
Manager: Del Ballard Jr.
Roster: EJ Tackett, Anthony Simonsen, Josh Blanchard, Mitch Hupé, Matt McNiel
EJ Tackett and Anthony Simonsen have 20 PBA Tour titles between them, including four majors, and they're barely a combined 50 years old. Josh Blanchard and new teammate Mitch Hupé are both reliable players who rarely make big mistakes. Matt McNiel, also averse to big errors but on the other side of the lane, will relish his opportunity to make his second career appearance in the PBA League. This might be the year Motown, with its always-impressive-on-paper-if-not-quite-as-much-on-the-lanes roster, finally contends for the Elias Cup.
---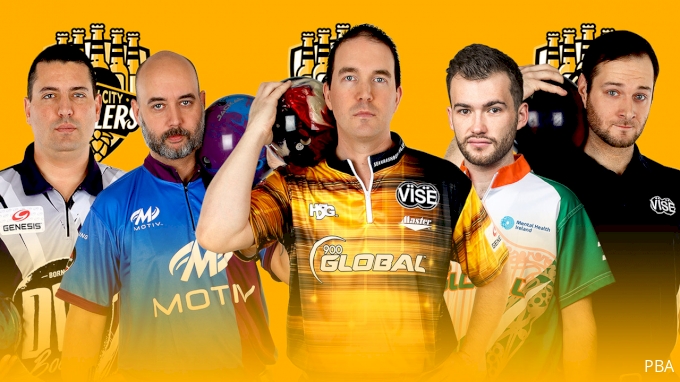 6. Brew City Ballers
Division: Anthony
Manager: Marshall Holman
Roster: Sean Rash, Ryan Ciminelli, Dick Allen, Christopher Sloan, Zeke Bayt
Holman found an intriguing mix with his expansion roster, choosing Rash with the second overall pick and then adding two underrated PBA League stars and two PBA League rookies. For all Rash's individual and doubles success, he's never been close to contention in the PBA League. For the first time, Rash will bowl for someone other than Brooklyn, complemented by a huge part of Portland's recent success in Ciminelli and perennially undervalued Allen. Sloan and Bayt fit the personality of the roster Holman wanted to build and this group could find extra motivation in wanting to show other teams what they're missing.
---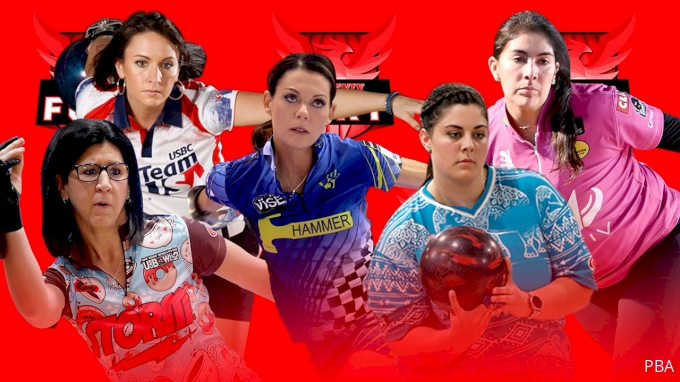 7. Phoenix Fury
Division: Carter
Manager: Kim Terrell-Kearney
Roster: Shannon O'Keefe, Liz Johnson, Jordan Richard, Stefanie Johnson, Maria Jose Rodriguez
O'Keefe won so many PWBA Tour titles in 2019 (five) that she should probably be named the 2020 PWBA Player of the Year despite the cancelation of the season. Add all-time legend (and 10-time major champion) Liz Johnson, 2018 PWBA Rookie of the Year Richard and two multi-time PWBA Tour champions Stefanie Johnson and Rodriguez, and this team could find itself hoisting the Elias Cup in its first season.
---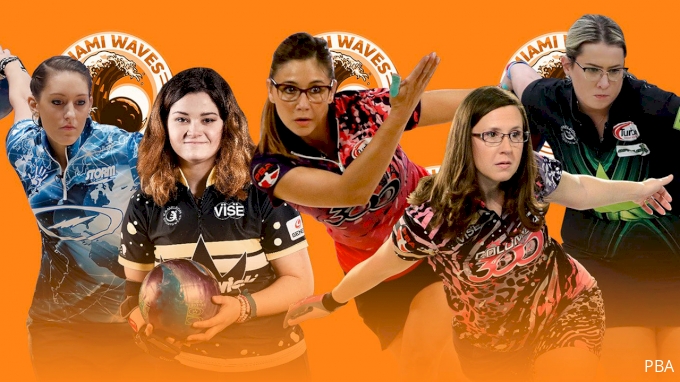 8. Miami Waves
Division: Anthony
Manager: Bob Learn Jr.
Roster: Danielle McEwan, Dasha Kovalova, Clara Guerrero, Liz Kuhlkin, Missy Parkin
The younger of the two women's teams, the five players on the expansion Miami Waves have a combined 10 PWBA Tour titles, six of which are majors (McEwan owns two major championships and each of her teammates has one). McEwan also has two years of PBA League experience, having bowled for Motown in 2016 and NYC in 2017. This quintet of clutch players will be especially difficult to beat on television, regardless of where they're seeded. Miami and Phoenix look to be evenly matched, with the edge in the rankings going to Phoenix based solely an arbitrary tiebreaker of career titles.
---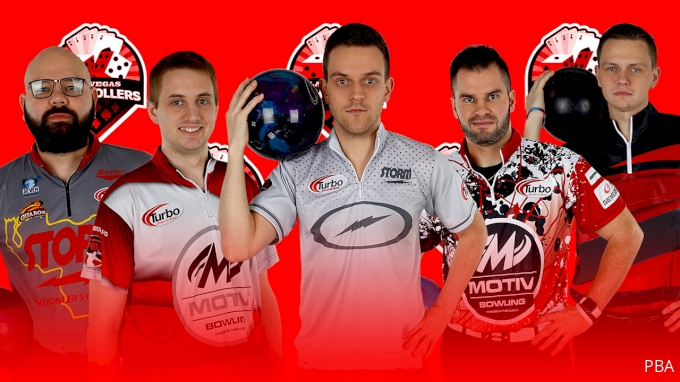 9. Las Vegas High Rollers
Division: Carter
Manager: Amleto Monacelli
Roster: François Lavoie, Andrew Anderson, AJ Johnson, Richie Teece, Ildemaro Ruiz
Monacelli won the coin toss and thus the right to choose two-time U.S. Open champion Lavoie with the first overall pick of the 2020 PBA League draft. All three players taken in the expansion portion of the draft – Lavoie, Anderson and AJ Johnson – are under the age of 30 as Monacelli tried to set his team up with young, motivated players. Adding Teece, who is making his PBA League debut, and Ruiz, whose last PBA League appearance was as the supplemental player for L.A. X in 2013, gives Las Vegas a nice mix of versatility as they attempt to prove they're not just the best expansion team but the best team overall.
---
10. NYC KingPins
Division: Anthony
Manager: Carolyn Dorin-Ballard
Roster: Pete Weber, Marshall Kent, Kyle Sherman, Darren Tang, Osku Palermaa
The KingPins bring back four of their five players from last season, losing BJ Moore but picking up Palermaa, who will be making his return to the league after a year off. Dorin-Ballard was surprised but thrilled to have Tang available to reclaim in the draft, returning with her protected players Weber, Kent and Sherman. NYC hasn't been to the finals since 2016, but this roster could lead to a high seed after qualifying and a chance for the inaugural PBA League champions to claim the Elias Cup again.
---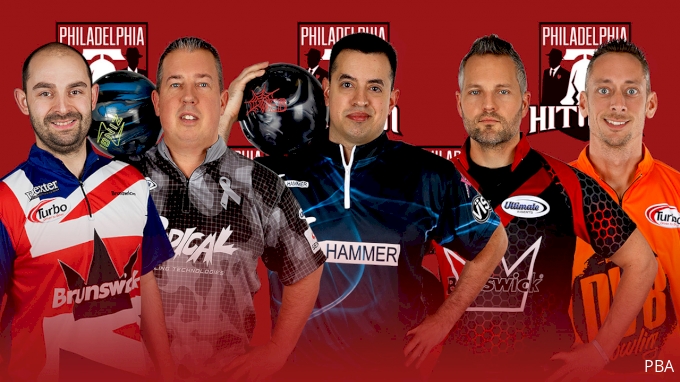 11. Philadelphia Hitmen
Division: Carter
Manager: Jason Couch
Roster: Dom Barrett, Tom Smallwood, Shawn Maldonado, Jason Sterner, Matt Ogle
The Hitmen made it to the finals in 2018, losing to Silver Lake, but otherwise haven't factored much into PBA League competition historically, leading to their admittedly surprising spot near the bottom of the rankings. Barrett and Smallwood remain the two stalwarts of the team, with Maldonado also returning from last season's squad, although Maldonado was unable to compete due to injury last year. Adding Brooklyn Styles mainstay Sterner gives Philadelphia another experienced team player to solidify the lineup. Matt Ogle, who won his first title in 2019 in the Roth/Holman Doubles with Sean Rash and knows a bit about team bowling, will make his PBA League debut.
---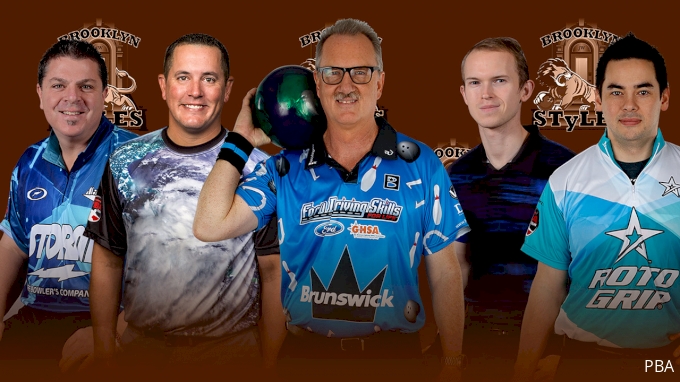 12. Brooklyn Styles
Division: Carter
Manager: Johnny Petraglia
Roster: Walter Ray Williams Jr., Brad Angelo, Rhino Page, BJ Moore, Thomas Larsen
People look at this seemingly strange collection of players and make a bewildered face, but how about this for an interesting fact: Brooklyn is the only team in the entire PBA League on which all five players are PBA Tour champions. You just went back and looked, didn't you? Regardless, they are ranked 12th because this franchise simply hasn't ever had any PBA League success. This mix of players may come out and surprise a lot of people and possibly even take the title, but until they threaten to do so, they'll sit here with their 58 combined titles, second most in the PBA League behind Dallas.