2021 PBA Players Championship
A Year Of Change: Anthony Simonsen Gets A Job, A Puppy And Loses Weight
A Year Of Change: Anthony Simonsen Gets A Job, A Puppy And Loses Weight
For many, 2020 was a year to forget, but for Anthony Simonsen, it was a year filled with possibility and change.
Jan 21, 2021
by Jill Winters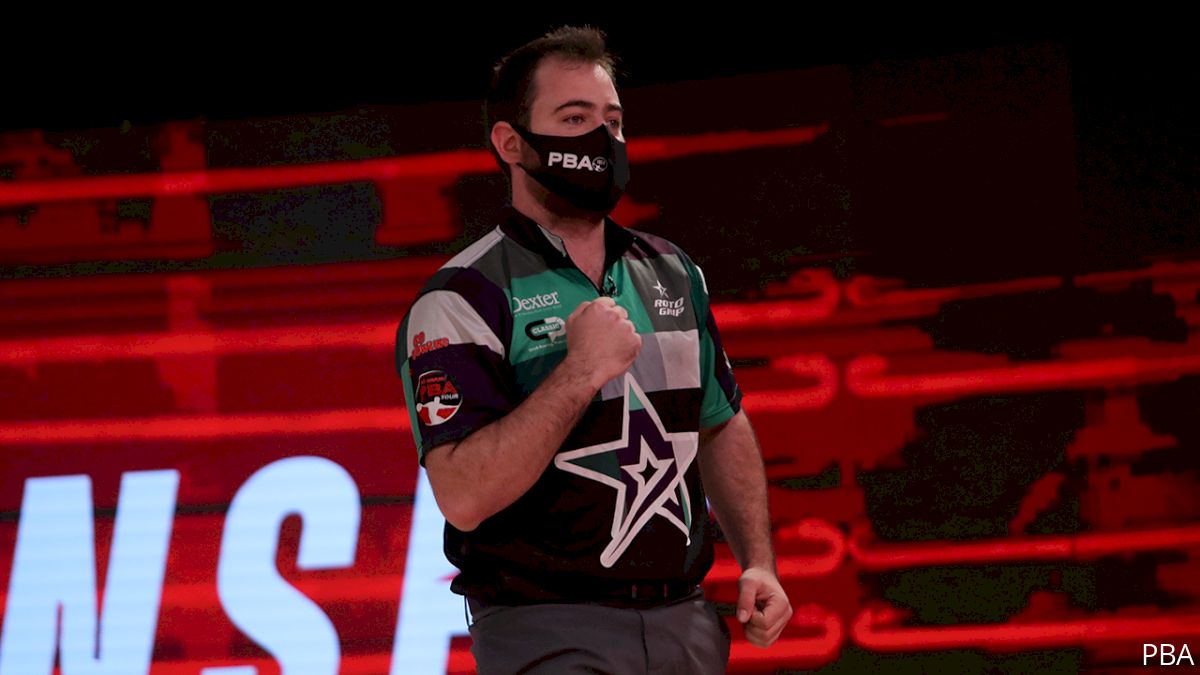 For many, 2020 was a year to forget, but for Anthony Simonsen, it was a year filled with possibility and change.
He finished in second place four times on his way to being the third-highest earner on the PBA Tour. He lost weight, moved from Texas to Las Vegas and began overseeing eight bowling lanes inside The Nerd Bar near Fremont Street.
From the moment he walked into The Nerd Bar, Simonsen was enamored with the opportunity, and he is now learning even more about the bowling industry from behind the lanes.
"As soon as I walked in, my eyes lit up and I went, 'holy crap, this is kind of cool,'" he said. "Things just kind of progressed from there."
The Nerd Bar, which is located in Las Vegas' downtown district, is a bar with bowling, video games and comic book memorabilia.
Simonsen runs the bowling side of the operation since last year and has been focused on making sure everything runs smoothly.
"I've been working on installing a special light system so at night I will be able to light the place up pretty well," he said. "The Nerd is kind of more like a club atmosphere, so it will help fit it into that atmosphere a little better, I believe."
His work began about a week after the 2020 World Series of Bowling ended in March, around the time the coronavirus began to shut things down.
"I have always been curious about the machines and now to get my hands on them the past eight, nine months; I have learned a lot," he said. "That has been the coolest part to me. When people come out to check out the center, I want to be able to bring them to back to show them my machines and say, 'look how clean they are.'
"If there is an issue on the machine, be able to go back and diagnose the problem, figure it out and get it fixed," he said. "I enjoy it. It feels like I'm slowly trying to get it to where I am satisfied. Make it the best for everybody to come to."
Simonsen looks forward to the day more bowling tournaments return to Las Vegas, and he hopes bowlers will want to come by to practice.
"One day, I would like to be able to own a full-blown center," he said. "So, for me, (this opportunity) kind of helps me learn a little bit of the industry on a different side of things. At a younger age, the sooner I'm able to gain more knowledge, I will be able to use that moving forward."
Just as quickly as Simonsen found success at the professional level, he has been able to pick up the skills needed to fix his machines.
"Honestly, I surprised myself on how fast I gained the knowledge," he said. "It's one thing to just do it one time, but to be able to remember how to do things the right way, especially, when there are all kinds of little adjustments and things like that. It's just cool learning all of the little tricks and all of the other things that people do in the industry to help their machines run better."
And being in Las Vegas, Simonsen knows he has several people he can turn to if he needs some help.
"Thankfully, there is a decent amount of people in Vegas," he said. "If I ever get put in a bind where a machine is having an issue and I can't figure it out or somebody else who is there can't figure it out, they will gladly come out and help me. So, I think that makes things a little bit easier."
Another positive from all of the hard work Simonsen has been putting into his new venture – he has lost weight. But that also forced him to make a few adjustments to his game.
"Anytime somebody fluctuates in weight it messes with your swing plane a little bit," he said. "So, I have had to work on some things to figure that out. I did not really feel that click until a couple of days prior to the event (2021 Players Championship.) I threw a shot and was like, 'ah ok.' I got a new set-up position and once I got into that position everything kind of seemed to fall into place.
"I am not a big practice person and that is probably something that is going to change this year," he said. "A lot more practice than I have in previous years. I am such a big feel player, where whenever I am practicing, my body just doesn't have the same feel as if I am competing. I was pretty confident once I felt that little thing set into place, shots were just much more repeatable. I think that was able to give me a little bit more confidence heading into (the 2021 PBA Players Championship)."
When Simonsen made the move to Vegas last year, he brought just three trophies with him. One of those is from the 2019 PBA Players Championship, and he is ready to add to his collection.
Simonsen is the top seed in the West Region stepladder finals, which will air live at Noon Eastern Sunday on FS1 (United States) and FloBowling (international) from Jupiter, Florida. The rest of the field is No. 2 Wesley Low Jr., No. 3 Jakob Butturff, No. 4 Darren Tang and No. 5 Kris Koeltzow.
"It's cool for (Kris) to make his first TV show," Simonsen said. "I know he has been bowling really well. Wesley Low, I got a doubles gold medal with him at the 2016 World Youth Championships as well as a team gold medal. Me and Darren both live in Vegas now. For the most part, a couple of friends bowling on the show."
Simonsen, who is now No. 1 on FloBowling's 2021 PBA Power Rankings, kicked off the year on the right foot. He finished the 28 games of qualifying with 6,285 pins, a 224.46 average.
"I was able to start off bowling really well day one," he said. "Day two, the first block I bowled OK. The lanes were pretty tricky. When I got into the last block, I just told myself to bowl as best as I could. I was fortunate enough to get off to a hot start and kind of use that momentum through the rest of the day. One of my main keys I think this week was there were only three missed makeable spares all weekend of 28 games, so that definitely helped on the games where I wasn't striking."
This year's format for the 2021 PBA Players Championship, which was open to all PBA members, was split into five regions. Simonsen thought the event had a different feel to it.
"I am so used to a major, you are looking around and you have the best in the world all under one roof competing," he said. "I think once I get down to Florida, it will have more of the major vibes kind of feel."
As the two-handed righty prepares for the first stepladder finals of the season, he reflected on his successes in 2020 and his hope for 2021.
"I think if I keep knocking on the door, I eventually will snag a couple of more titles," said Simonsen, whose last title came at the FloBowling PBA Bear Open in August of 2019. "For me, it was kind of cool, I got to do some stuff off the lanes getting involved on the business side of the industry a little bit, so that has been pretty neat to get my hands on that stuff.
"It is crazy to think I have been out there over seven years because it doesn't really feel like it," he said. "I just take things one day at a time as they come. Not try to look too far ahead of things and get carried away. Just go out and bowl as good as I can week-to-week and see where it takes me."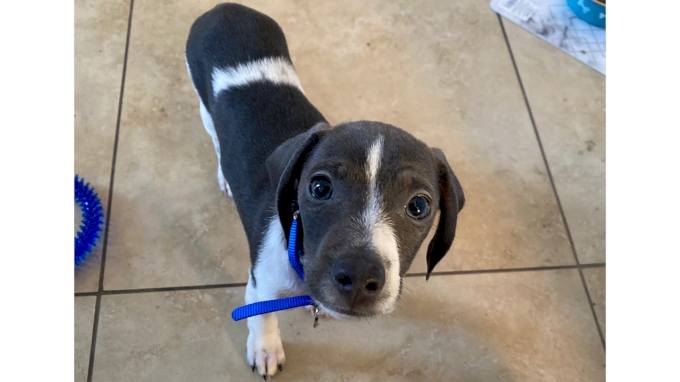 Another new addition that is bringing happiness to Simonsen's life is a five-month-old dachshund named, Snoop, who was thrilled to see him when he returned home after earning the top seed in the West Region of the 2021 PBA Players Championship.
"He is a little energetic and growing length wise not much in height," he said. "It is kind of cool coming home especially after being gone a couple of days and watching him get all excited when I walked through the door. Like, 'where have you been, I have been waiting on you.'"
With any luck, Simonsen will return home to Snoop after this weekend with the $250,000 first-place check at the 2021 PBA Players Championship.