2021 PBA Players Championship
O'Neill Tests Positive For Coronavirus, Out Of PBA Players Championship
O'Neill Tests Positive For Coronavirus, Out Of PBA Players Championship
After testing positive for the coronavirus Sunday morning, Bill O'Neill,will not participate in the PBA Players Championship regional stepladders.
Jan 24, 2021
by Lucas Wiseman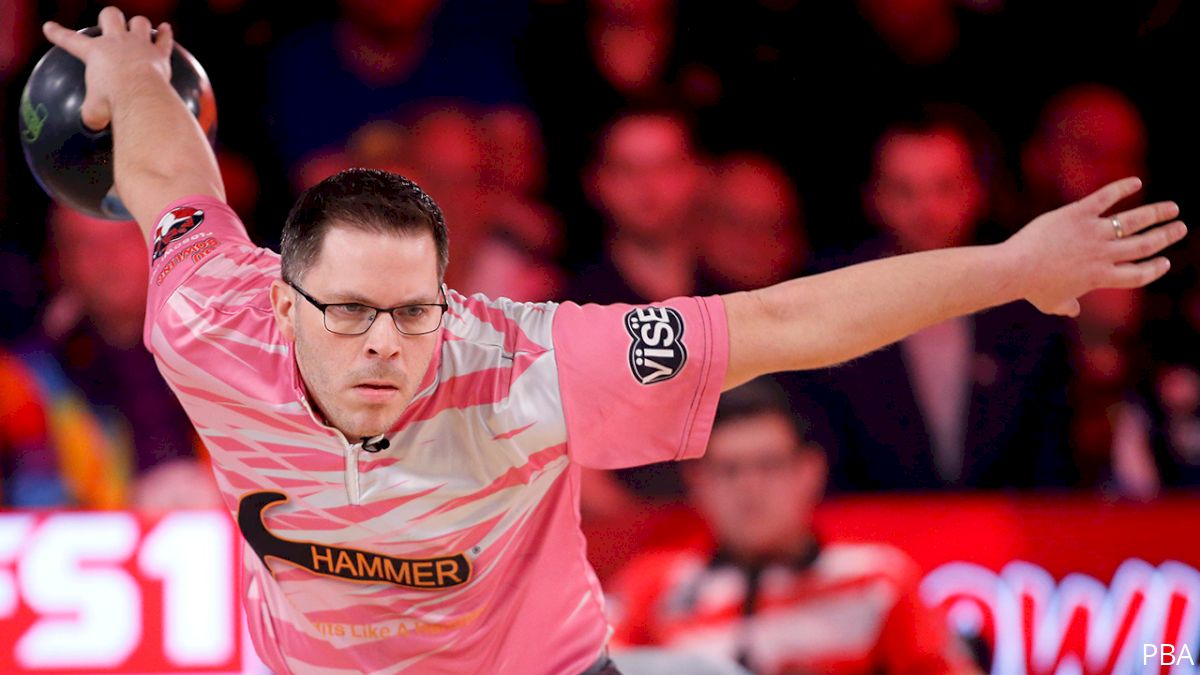 JUPITER, Fla. – After testing positive for the coronavirus Sunday morning, Bill O'Neill, the defending champion at the PBA Players Championship, will not participate in the regional stepladders currently being held at Bowlero Jupiter.
Like the rest of the field, O'Neill participated in regional qualifying last weekend and Saturday began exhibiting symptoms consistent with the coronavirus. He was tested Sunday morning and told FloBowling the test came back positive.
"I was getting congested and then right before I went to bed I got really cold," O'Neill said of the symptoms he experienced Saturday night. "I developed a fever over the night and never could get rid of the chills. Luckily my fever broke a little bit ago so hopefully it stays that way."
O'Neill's flight to Florida had been scheduled for 7:30 a.m. on Sunday but instead of heading to the airport, he went and received a rapid test. That test came back positive, forcing him to officially cancel his plans to compete in the event.
"I'm obviously disappointed in the timing but many people have lost way more because of this pandemic," O'Neill said. "So, hopefully I'm OK, and if that's the worst thing to happen to me then I'm good. I'm just concerned about my family being OK at the moment."
At the East Region qualifying event in Richmond, Virginia, last weekend, O'Neill said he took precautions to avoid contracting the coronavirus. He said he could not specifically pinpoint that he contracted it at the event but said he hasn't gone many places since.
Asked if he wore his mask the entire time at the regional qualifying site, O'Neill said he did.
"I recently got contacts specifically so I could bowl without having to remove it at any point," O'Neill said. "The only time I lowered it was to eat and drink."
O'Neill advanced out of the East Region as the No. 5 seed and his stepladder was scheduled to be recorded Monday for future broadcast, leaving time for the PBA to identify a replacement for the show.
Next in line to replace O'Neill in the event is Tim Foy Jr., who finished sixth in the region. Foy had experienced heartbreak in the final frame of regional qualifying, leaving the Big Four and allowing O'Neill to advance.
The 2021 PBA Players Championship is the biggest PBA Tour event in years with a $1 million prize fund and a $250,000 first-place prize. O'Neill won the event last year and picked up a $100,000 payday.
The first of the regional stepladders, the West, was broadcast live Sunday. The others are being recorded between now and Tuesday to air over the coming weeks. The winner of each regional stepladder will return to Jupiter for the live finals on Feb. 21