2021 PBA Players Championship - West Regional
Simonsen Ends Koeltzow's Cinderella Run At 2021 PBA Players Championship
Simonsen Ends Koeltzow's Cinderella Run At 2021 PBA Players Championship
Anthony Simonsen defeated Kris Koeltzow to advance to the finals of the 2020 PBA Players Championship.
Jan 24, 2021
by Lucas Wiseman
JUPITER, Fla. – After sitting backstage watching Kris Koeltzow make his Cinderella run to the final match in the West Region stepladder finals of the 2021 PBA Players Championship, Anthony Simonsen stepped in and put an end to it.
Simonsen posted the highest game of the day as he defeated Koeltzow, 279-205, and will bowl in the Players Championship finals on Feb. 21 at Bowlero Jupiter. The winner of the event gets $250,000.
Koeltzow's run was the story of the show up until that point as the Colorado bowler put up big score after big score in climbing the ladder from the fifth seed.
Simonsen, however, came in with a game plan of playing the lanes straighter, essentially playing the hold to near perfection, to come away with the victory.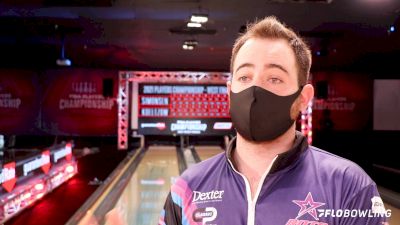 The only miss Simonsen had was in the third frame when he left and converted the 10 pin. Otherwise, it was a perfect day for the 2019 PBA Players Championship winner.
On Saturday, Koeltzow told FloBowling he had "nowhere to go but up" heading into the show. Playing with nothing to lose, he looked strong early on and surely gained some fans along the way.
Koeltzow started his run with a 269-245 opening-match win over Darren Tang before taking on a pair of left-handers. He took down Jakob Butturff, 268-213, and defeated Wesley Low, 254-226, to move into the final match against Simonsen.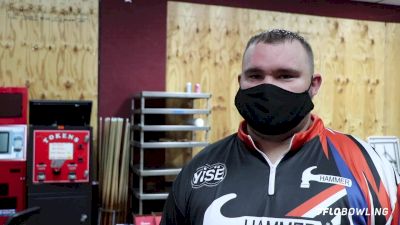 The remainder fo the PBA Players Championship regional stepladders will air in the coming weeks with the Southwest Region show airing Jan. 31 on FS1 (U.S.) and FloBowling (international) at 2 p.m. Eastern.