2021 PBA Tournament of Champions
Bowling's First Black PBA Champion George Branham III Was 'A Natural'
Bowling's First Black PBA Champion George Branham III Was 'A Natural'
George Branham III talks about being the first Black PBA champion, winning the PBA Tournament of Champions and why there isn't more diversity in the sport.
Feb 15, 2021
by Jill Winters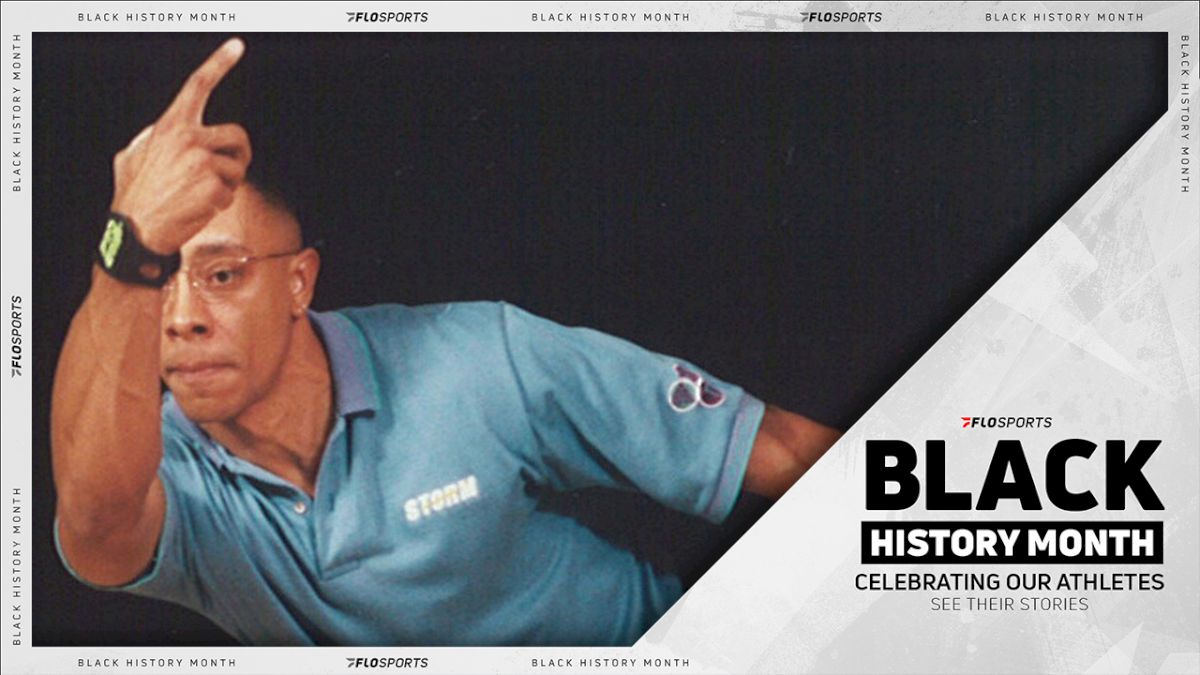 The PBA Tournament of Champions is filled with history. From Don Johnson's memorable 299 game in the title match in 1970 to when Kelly Kulick became the first woman to ever win a title on the PBA Tour in 2010.
For 30 years, Firestone sponsored this crown jewel of bowling, and in that final year in 1993, another historic moment took place when George Branham III became the first Black bowler to win a major title on the PBA Tour.
His dad, George Branham II, introduced him to the sport at age 6 in Detroit, Michigan. A few years later, the family moved to California and the junior programs provided Branham III more competition. At age 13, his dad began to teach him even more about the game.
"Bowling seemed to keep my attention a little bit more (than other sports) because it was individual," he said. "You had to have skill and be repetitive. I felt that was what I was good at. I was a natural at it at the beginning, averaging 200 at age 14."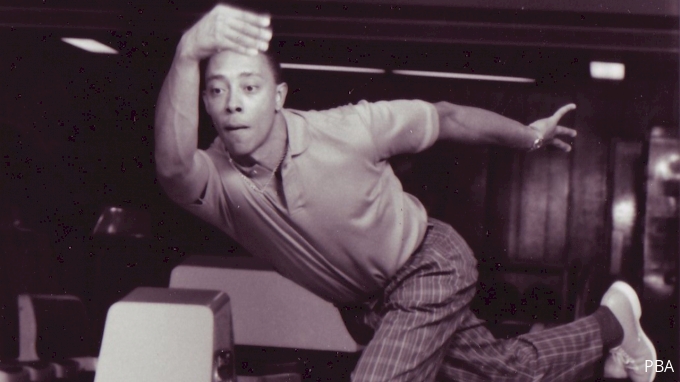 He competed in his first PBA Tour event in 1985 and quickly learned his game was good enough finishing in 18th place.
"I entered three tournaments, that is how much money I had to bowl," Branham said about that first experience. "I made the cut the first week, so I entered three more tournaments. For my first year, I ended up bowling 27 tournaments, and I never stopped bowling. I sponsored myself for my whole career."
For many, having the pressure to cash each week to allow you to bowl for another week could be too much, but for Branham that is the way he wanted to do it. He learned how to be competitive and patient.
"I believed enough in myself that I knew I was going to make it," he said.
He was now bowling alongside guys that he had watched on TV every Saturday and seeing those men competing while bowling for a living attracted him to the sport. He surrounded himself with a support system of positive people like his dad, and former roommates, Amleto Monacelli, Randy Pedersen and Rod Pasteur. Also, his first roommate ever on tour was Walter Ray Williams Jr.
He fell short in the Rookie of Year voting having not made a TV show appearance, but in year two, he made history. The then 24-year-old, climbed the ladder to earn his first title, defeating his bowling hero, Mark Roth, 195-191, at the 1986 Brunswick Memorial World Open in Glendale Heights, Illinois.
"It was my first TV appearance, my first title and being the first Black to win," he said. "None of those things I thought about until way after the show was over."
While growing up, Branham admits he was pretty much the only Black junior bowler, and while on Tour, there were about four other men with him at the same time.
Since the PBA's inception in 1959, there have only been a few other Black bowlers to compete regularly on Tour. The list includes Charlie Venable who had two top-five finishes between 1977 and 1978, Willie Willis who finished 13th at the 1980 Firestone Tournament of Champions, and lefty Gary Faulkner Jr., who is the second Black bowler to win a major. He did that at the 2015 PBA World Championship in Reno, Nevada.
Branham relates his 18-year PBA career to a roller coaster ride. He had highs and lows, and many of his highs came after some struggles where he worked on his game. From 1988 to 1992, he was winless. He turned to Pedersen for some help prior to the 1993 Flagship City Open in Erie, Pennsylvania.
They went to a bowling center to practice and Pedersen noticed Branham's swing and slide were crossing into each other, so they worked to fix that. Branham bowled well at that event and decided to bowl the next tournament, the 1993 Baltimore Open, because he was feeling confident.

George Branham III and Randy Pedersen
He led the tournament and went on to collect his third PBA title. It had been seven years since he had bowled in the Firestone Tournament of Champions but since he was bowling well, he felt ready. In an event with a field of all champions and Branham's game improving, he earned his way to the No. 1 seed.
During the practice session before the televised stepladder finals, lane 27 was presenting a major challenge for the players because balls were hooking early. The field included No. 4 Dave Husted, No. 3 Parker Bohn III and No. 2 Dave Ferraro.
"It was almost impossible because it was hooking way more," Branham recalled. "My Brunswick ball rep had drilled up this ball setup for a left-hander and it made the ball skid. I had one more practice shot left. I tried the ball on the left lane, and I hit the pocket. I said, 'I'm going to win that tournament.'"
Branham felt relaxed from that moment on and knew he could play his game. He did just that defeating Bohn, 227-214, to become the first Black bowler to win a major PBA title.
"It makes me emotional just thinking about it," he said. "I knew I was going to win, and nothing was going to stop me. That solidified to me that I made it to the top of being a professional bowler."
He earned the $60,000 check then defeated Del Ballard Jr. in the King of the Lanes match, 244-226, to earn another $5,000. The trophy from the final Firestone PBA Tournament of Champions sits on his mantel today.
Branham had five top-24 finishes in 1993. He won five PBA titles, earned more than $747,000 during his career and retired at the end of 2002. The last time he bowled at the Tournament of Champions was about 10 years ago.
"I was visible for 18 years, and at one point, I had led at all major tournaments," he recalled proudly. "I got to the top spot at each of the majors."
After he retired, Branham went to an interview to be a truck driver for Pepsi in Indianapolis. To his surprise, his bowling career helped him get the job. When a worker recognized him as a PBA player he was hired.
He has been working for Pepsi for 18 years and for the first time, his work decided to celebrate his bowling achievements this year.
"For the first time, they are recognizing me for Black History Month, which is pretty cool," Branham said.
Branham said they put up poster boards with pictures from his bowling days and included a baseball-style bowling card with his picture on it, which he appreciated.
When it comes to the topic of diversity in bowling, Branham recalls talking to other Black bowlers on Tour and they agreed money is a factor.
"I always thought that money was the issue; the prize fund," he said. "The expense it takes to be a pro bowler. It cost a lot of money and you do not see enough of us out there. Bowling is a blue-collared sport. You would have thought there was a lot more diversity."
Branham's wife Donna, who is also a bowler and former high school bowling coach, believes a way to see more diversity in bowling would be to include individuals like her husband in PBA television broadcasts.
"Having him involved in the PBA in commentating, they have got to get somebody involved to attract attention to the sport," she said. "Our Black youth do not even know him because he is not being seen. It is history, and he should be accounted for and included."
Donna does see positive signs in youth bowling.
"They are moving forward to create more opportunities for youth as they say, 'a future for the sport,'" Donna said. "I think it is going to change. It might be a way down the road, but I see it coming."
Branham enjoyed every minute of his career and he feels that bowling and its athletes do not get the respect they rightfully deserve.
"To me, it is the toughest sport to be great at, because it is all about timing and technique," he said. "In other sports, you can see the obstacles, but in bowling, it is the foul line, it's the gutters and the pins. Between the line and the pins, it is a maze. You cannot see where the oil is. It is all about trial and error."
The now 58-year-old no longer has his PBA card. He has considered bowling PBA50 events, but since he only bowls league once a week, and works full-time, he does not have the time to dedicate himself to his game. Instead, he bowls league with Donna, and he averages 232.
As he reflects on his career, it was a dream he wanted to pursue, and he loved it.
"I believed in myself," he said. "If you believe hard enough and you dedicate yourself, work ethic and all that stuff, put all of that stuff together; it all lines up for you."