2021 PBA World Series of Bowling XII
Sam Cooley Realizes Dream In Winning 2021 PBA Cheetah Championship
Sam Cooley Realizes Dream In Winning 2021 PBA Cheetah Championship
After chasing the dream for six years, Sam Cooley finally found the winner's circle as he claimed his first PBA Tour title at the Cheetah Championship.
Mar 16, 2021
by Lucas Wiseman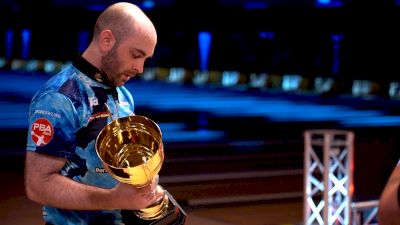 TAMPA, Fla. – After chasing the dream for six years, Australia's Sam Cooley finally found the winner's circle Monday as he claimed his first PBA Tour title at the 2021 PBA Cheetah Championship.
Cooley easily defeated Kris Prather, 247-185, at AMF University Lanes to become the first bowler to win his first title on the PBA Tour in over a year and a half.
Carsten Hansen was the last first-time champion when he won the Storm Lucky Larsen Masters on Sept. 8, 2019. Every champion since had previously won a title.
The win was an emotional win on multiple fronts for Cooley. Not only was it is first title but he also dedicated his win to his mother, who passed away last year after a battle with cancer.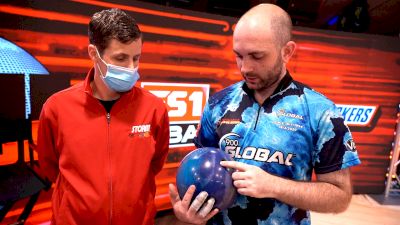 Unlock this video, live events, and more with a subscription!
Get Started
Already a subscriber? Log In
Cooley took the lead early against Prather and never looked back. After starting by going high and leaving a three pin in the first frame, he rattled off four consecutive strikes to take a 42-pin lead.
The match got off to a tough start for Prather as he was called for a rare foul when shooting the 3-6 spare in the first frame.
The loss of 12 pins in count wasn't the difference in the match but he was really unable to get anything going, never tossing more than a double.
Cooley and Prather were able to advance into the championship match by eliminating Marshall Kent in the second match of the night.
Kent was down by 40 pins after six frames after he failed to double and finished with a 225 game. Cooley led the round with 258, while Prather had 236.
In the opening match of the eliminator, Cooley tossed a couple clutch strikes to eliminate Anthony Simonsen.
Cooley needed a strike and nine pins to advance, and he did so easily as he finished with 225 to Simonsen's 214. Prather won the opening round with 257 and was followed by Kent with 256.
The PBA World Series of Bowling resumes Tuesday at Noon Eastern with the Round of 16 for the PBA Chameleon Championship live on FloBowling.