2021 PBA Scorpion Championship
Tom Daugherty Wins Scorpion, Doubles His Career Titles In Five Days
Tom Daugherty Wins Scorpion, Doubles His Career Titles In Five Days
Coming into the World Series of Bowling everyone expected Tom Daugherty to have some level of home-field edge. Turns out it was a really big advantage.
Mar 18, 2021
by Lucas Wiseman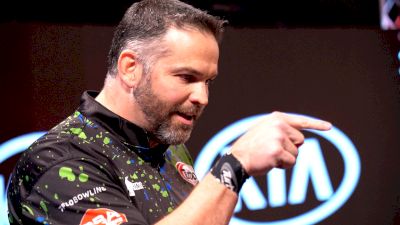 TAMPA, Fla. – Coming into the 2021 PBA World Series of Bowling XII everyone expected Tom Daugherty to have some level of home-field edge. Turns out it was a really, really big advantage.
Daugherty, who grew up competing at host AMF University Lanes, made the most of his knowledge of the center and experience there as he won his second title in five days at the 2021 PBA Scorpion Championship.
And he made it very clear he knew he had an advantage, shouting "this is my house" after he clinched the title with a 266-254 win over Kyle Troup.
Just days removed from winning his first career major at the 2021 PBA World Championship, Daugherty was able to double his career title count in the span of five days. He has now won four times on the PBA Tour.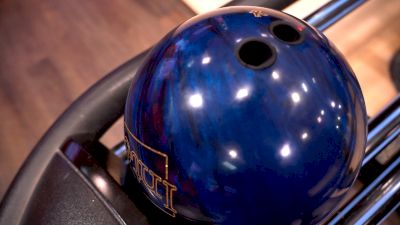 Unlock this video, live events, and more with a subscription!
Get Started
Already a subscriber? Log In
Daugherty was actually down a couple marks at the halfway point of the match after Troup opened with the front four. Daugherty started with a double before leaving a 10 pin and then a 4-7, both of which he converted.
Troup ran into trouble coming out of the commercial break, however, as he left a 2-8-10 split for an open and saw his lead disappear. He went from a 21-pin lead, to a three-pin deficit in one frame and could never recover.
Daugherty clinched the title with a pair of clutch strikes in the final frame to close out a big day on the PBA Tour, which also saw legends Pete Weber and Walter Ray Williams Jr. announce their retirements.
On the way to winning the title, Daugherty had to beat both Weber and Williams with both best-of-five matches going the distance.
After that emotional run earlier in the day, he then had to take on three young stars of the game on the show.
In the opening match of the show, Daugherty shot 244, Troup had 213 and Michael Tang and Kris Prather tied at 182. In the sudden death rolloff, Prather defeated Tang on the second shot 10-9.
Daugherty and Troup then put up a ton of strikes in the second match to advance. Troup had 279, Daugherty had 276 and Prather had 237 to be eliminated.