2021 USBC Masters
Lifestyle Changes Have Jakob Butturff Finding Success Again
Lifestyle Changes Have Jakob Butturff Finding Success Again
After dealing with some personal struggles, Jakob Butturff has made some lifestyle changes that are starting to pay off.
Mar 22, 2021
by Jill Winters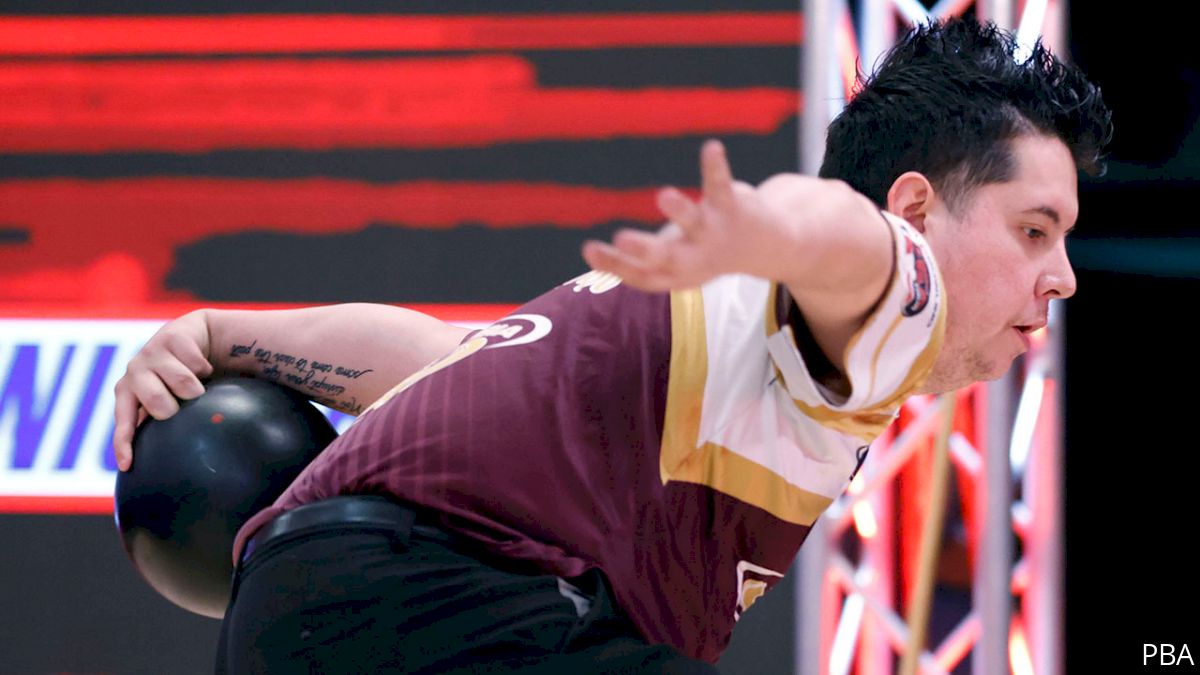 Unorthodox but effective. That might just be the best way to describe Jakob Butturff's unconventional bowling style.
The 26-year-old lefty has gotten off to a quick start in 2021 and his confidence is high heading into the USBC Masters, which begins March 30 live on FloBowling. He is coming in as the defending champion, and his uniqueness always stands out.
He admits no one has ever tried to alter his bowling delivery, and while at Arizona State University it became more about enhancing his ability.
"It does not matter how you throw it; it matters how you execute," the seven-time PBA champion said. "Coach Jordan Nassberg never wanted to change my game because he said it was definitely something special. We never used the word change. We always use the phrase 'we want to add to your game not change it.'"
Brunswick Pro Staff Manager Chuck Gardner raves about Butturff's aptitude to do something with a bowling ball that really nobody else on tour can. Butturff is double-jointed in his hand and wrist and he can create a unique roll by putting his thumb in the ball while using a conventionally drilled bowling ball.
"His release and how he goes through a bowling ball, it creates a lot of rev rate and a lot of reaction down lane without the quick hand like some of the two-handers have," Gardner said.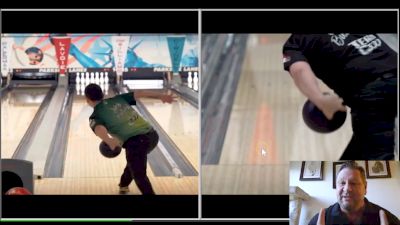 Unlock this video, live events, and more with a subscription!
Get Started
Already a subscriber? Log In
The only other players Gardner could even slightly compare Butturff to are former PBA and double-jointed players, Bob Vespi and Jimmy Keeth. Yet Gardner has not seen anyone else since those two that have even come close to Butturff.
"His wrist is really in an uncomfortable position, and it's so unique that we do not know how long his body could hold up," Gardner said. "It's a repetition sport that takes a beating on your body. If you do not take care of it and you do not strengthen the core and your legs especially, you are not going to last a long time."
Butturff has recently made some important lifestyle changes to not only make him healthier but also to stay competitive. He credits a recent low point in his life with getting him on track.
After losing to Kris Koeltzow in the second match of the 2021 PBA Players Championship West Region stepladder, Butturff admits he took the loss extra hard and experienced a personal wake-up call.
"I pretty much woke up knowing that at the rate I was going with my personal issues, I would not be going too much further with my life," he said.
While battling through grueling blocks of qualifying rounds and match play for every tournament, paired with bowling late into the night, players struggle to eat healthy while trying to keep their energy up.
"I will be straight forward, you either say, I need a drink, or I need something to kind of get me off that mindset," he said. "I feel like I was taking advantage of that too much. I had to realize my body is not going to be able to handle this 20 years down the road, and I told myself I have do something."
He started focusing more on his health. He is working out and has cut back on drinking alcohol. He has also been practicing nonstop since the Players Championship while helping coach the ASU bowling team when he is not competing. He shares updates on his social media pages with pictures of Chef Jakob's meals and the weight he is losing. All of that has increased his energy and stamina, which he credits with his two second-place finishes at this year's World Series of Bowling.
"Even though those were not wins, I felt like 2019 Jakob when I bowled on TV the last couple of shows," he said.
In 2019, he won three titles, which included his first major at the USBC Masters, and he was runner-up for Player of Year.
He has a strong support system around him, which has pushed him on and off the lanes. From Coach Nassberg to former tour roommate Josh Blanchard and Andres Gomez.
"They were just kind of telling me you can't take for granted the gift you have because it is not always going to be there," he said. "I feel like that was pretty much what I was doing and now it has been paying off."
You are no longer in pain mom. ❤️
I love you

— Jakob Butturff (@JButturff) November 2, 2020
Coming into 2021, Butturff is also bowling with a heavy heart after the loss of his mom in November. When she passed away, he was once again surrounded by his bowling family. Marshall Kent, Anthony Simonsen and Darren Tang, who all live in Las Vegas, were quick to get to him when they learned the news and the ASU bowling team drove to Las Vegas to be at his mom's funeral.
"A handful of us have always been super close," he said. "The support from them means the world."
His mom is with him in many ways. He has some of her ashes in a keychain that is always with him. When he is not bowling, he wears a bracelet she gave him. And he has a tattoo on his back of a mother holding her newborn son along with a pink cancer ribbon around it, so she is always watching over him.
"Losing her was one of the hardest things," he said. "She is always going to be by my side no matter what happens. Ever since my mom's passing, I feel like my success has come back in bowling. Here I am at 26, and I am top five in the world right now."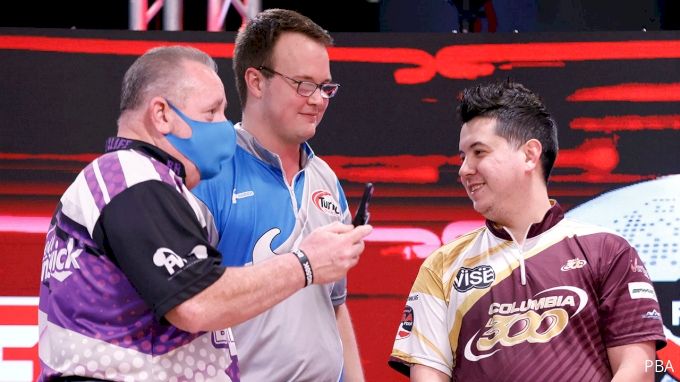 "The last year, his growth has been enormous," Gardner said. "With his mom's passing, it really changed everything about his demeanor and how much more dedicated he is. He is such a natural talent."
Gardner has been extremely impressed with Butturff's progression, but even more so by the person he truly is. After every tournament, Butturff shows appreciation for those who helped him.
"He is one of those guys that every time he competes, he sends me and Eric (Krauss) who works with us a message: 'Thank you for everything that you did for me this week,'" Gardner said. "He is just so genuine and such a good kid.
"Most athletes who are on the edge of super stardom they are just not always that way," Gardner said. "There have always been special athletes in every sport and in ours, but he is just so humble and happy to be competing. He loves the sport so much it is really refreshing."
Gardner credits Butturff's parents with how he was raised with the man he has become. Butturff admits watching the legendary Parker Bohn III and Norm Duke also had a big impact on the person he is today.
"Everybody talks about them and supports them because of how genuine they are," he said. "That was the mindset that I was raised on. To be one of the best on and off the lanes, you've got to be the most respectful you can."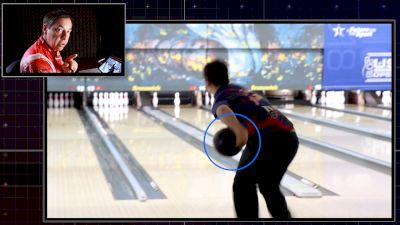 Unlock this video, live events, and more with a subscription!
Get Started
Already a subscriber? Log In
Butturff's idol Bohn III gave him an introduction to the PBA Tour and now he is paying it forward by sharing his experiences with the ASU bowling team.
"After game one of the World Championships, I was in dead last place," he said. "Game 59, I ended up finishing second. I always share everything I can with them because you always want to follow the people who have been successful. Listening to somebody who has been successful I think is a big motivation for them."
There is no doubt when Butturff takes to the lanes March 30 at the 2021 USBC Masters at the National Bowling Stadium in Reno, Nevada, he will have a lot of support behind him and his mom watching over him, too.