2021 USBC Masters
After Tough WSOB, Jason Belmonte Looks To Rebound At Masters, U.S. Open
After Tough WSOB, Jason Belmonte Looks To Rebound At Masters, U.S. Open
Jason Belmonte hasn't won a title so far in 2021 but he hopes to change his fortunes at the upcoming USBC Masters and U.S. Open.
Mar 24, 2021
by Jill Winters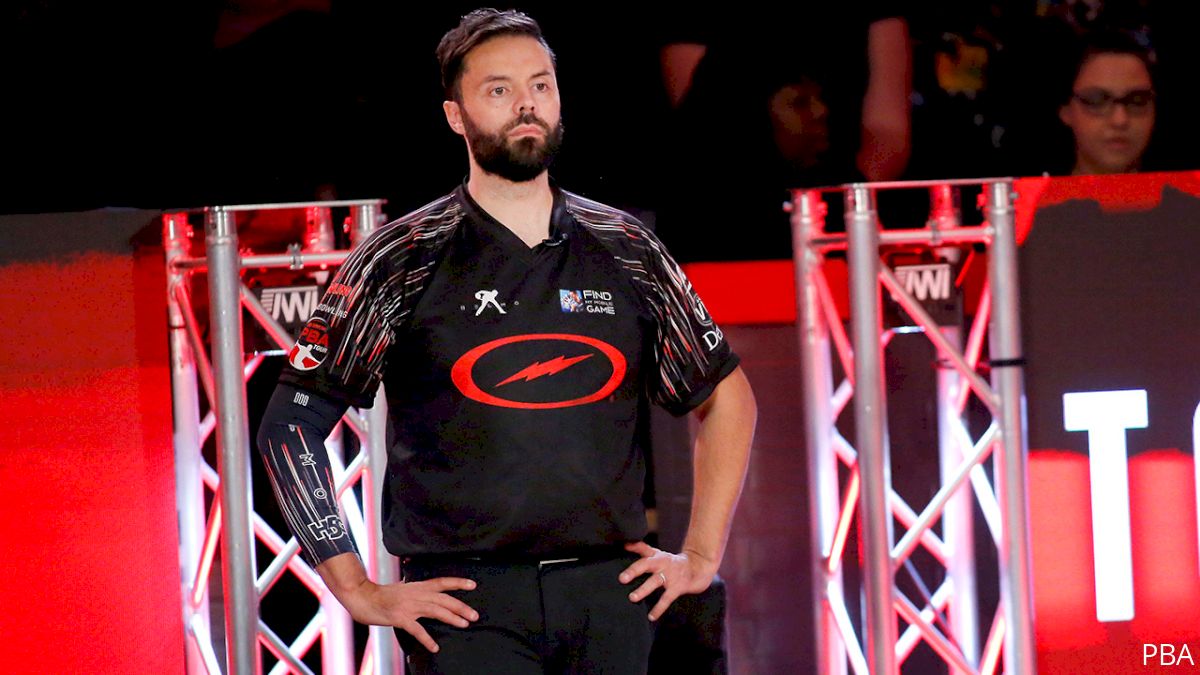 As it turns out, Jason Belmonte is human after all.
The most successful major event player in the history of the PBA Tour has gone 0-3 for wins in majors this season and was shutout of the titles at the 2021 PBA World Series of Bowling. For most players, that wouldn't be unusual. Not for Belmonte.
Belmonte, who holds the record for career major wins with 13, has been a dominant force on the PBA Tour since 2008 and has won 26 times.
When the 2021 USBC Masters and 2021 U.S. Open are held in back-to-back weeks starting Tuesday live on FloBowling, Belmonte will have a chance to turn his season around.
"People are freaking out that he hasn't won two of the last three majors," Storm Bowling PBA Tour Representative Tim Mack said. "You look at his record, it's unparalleled. He has set the bar so high he hasn't allowed himself wiggle room."
That high bar had fans asking during the recently concluded PBA World Series of Bowling at AMF University Lanes in Tampa, Florida, what has happened to Belmonte?
"I am already thinking about how it is going to feel when I conquer University Lanes," Belmonte said thinking back on what turned out to be a difficult WSOB. "I want nothing more than to give myself an opportunity to conquer a place that really conquered me."
It was the first time Belmonte bowled at University Lanes, and he admits the center beat him up. He knew going in it was an older bowling center which typically plays a little tougher. Usually that would benefit him, but it didn't happen that way.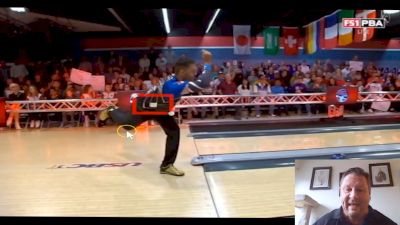 Unlock this video, live events, and more with a subscription!
Get Started
Already a subscriber? Log In
Belmonte prides himself in making the right decisions when choosing equipment and creating the right shape on the lanes. That has been a huge reason for his success. He tends to play the right part of a lane and manipulates his ball to be able shape the way he wants to strike. But this venue had other ideas for him.
"I was too busy trying to tell it how I am going to strike, and it beat me up," he said. "University Lanes had other ideas and I never listened to it. I never took a moment and said, 'well, how do you want me to strike?' I fought that for 30 games pretty much.
"I sure learned my lesson," he said. "Two or three very stubborn corner pins in very bad moments seemed to happen regularly. It was not fun or ideal. That doesn't happen to me as often as it does many other players."
It just so happened that one of Belmonte's toughest weeks of bowling came during an event that he has had a lot of success. He had won the last three World Championships. And now he is fielding questions about what's wrong with him since he has not won a title so far in 2021.
"Just like every other bowler in the history of our game, I had a bad week," he said. "The expectation is just so high from other people that sometimes they forget that this is part of our game. As much as I would like to think that I would win or make the show every week is not realistic."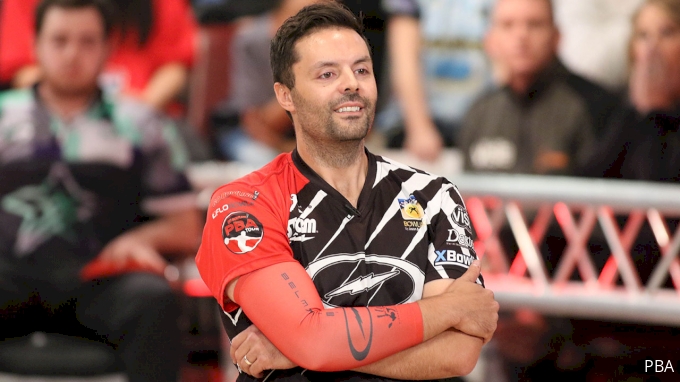 With as much success as Belmonte has experienced, we should be appreciating his dominance and celebrate what we have been able to witness. He has extremely high expectations for himself and somehow it feels like almost everyone else has unattainable expectations for him.
A lot of it likely has to do with the fact that Belmonte burst onto the PBA scene with his never-before-seen two-handed style that delivered vicious pin reaction and a new focus on high rev rates. He has since changed the game and Mack remembers seeing a young and raw Belmonte for the first time.
"He was 16, and I didn't know he would go on to win 13 majors before he was 38," Mack said. "That was the day bowling changed. I came back (to the U.S.) and told guys, 'you have no idea what's coming, watch out.'"
Belmonte openly strives to be the best to ever lace up a pair of bowling shoes. But to do that he has to sacrifice more than his fellow professional bowlers.
This family man has three young children at home and his wife, Kimberly is pregnant and due in June. To start off 2021, he had to leave his family for at least four months to compete on tour.
He does not get to fly back home between tournaments or sleep in his own bed. Instead, he stays with fellow bowlers that will put him up for a month or two and he calls home as often as he can.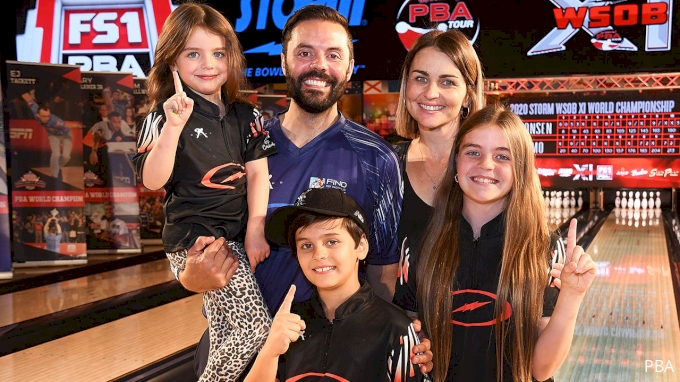 After finishing off a tub of vanilla ice cream after the World Series of Bowling, Belmonte has turned his focus to the USBC Masters. He is the only person to win the event four times. Both he and Mack are ready for the challenge ahead.
"When I walk into the building at the Masters, it is going to be that everybody is here to beat you," he said. "You know how to win it better than anyone and they know that. I feel really good.
"If you are going to be a champion you have to have a short-term memory when the bad is going bad," he said. "You have to be able to let it go. You have to draw on the confidence that makes you one of the best in the world. I am going to continue to focus on the major championships."
He thrives in the head-to-head formats and looks forward to bowling in the National Bowling Stadium in Reno, Nevada, which he said is a venue he would love to be competing in week-in and week-out.
"Jason has an internal drive to be the greatest to ever live and he is not going to stop until he is comfortable," Mack said. "He is the greatest major champion in the sport."
It feels like another one of those special moments in Belmonte's already historic career is coming at the next two majors.