2021 U.S. Open
Anthony Simonsen Withdraws From 2021 U.S. Open
Anthony Simonsen Withdraws From 2021 U.S. Open
PBA star Anthony Simonsen has withdrawn from the 2021 U.S. Open.
Apr 4, 2021
by Lucas Wiseman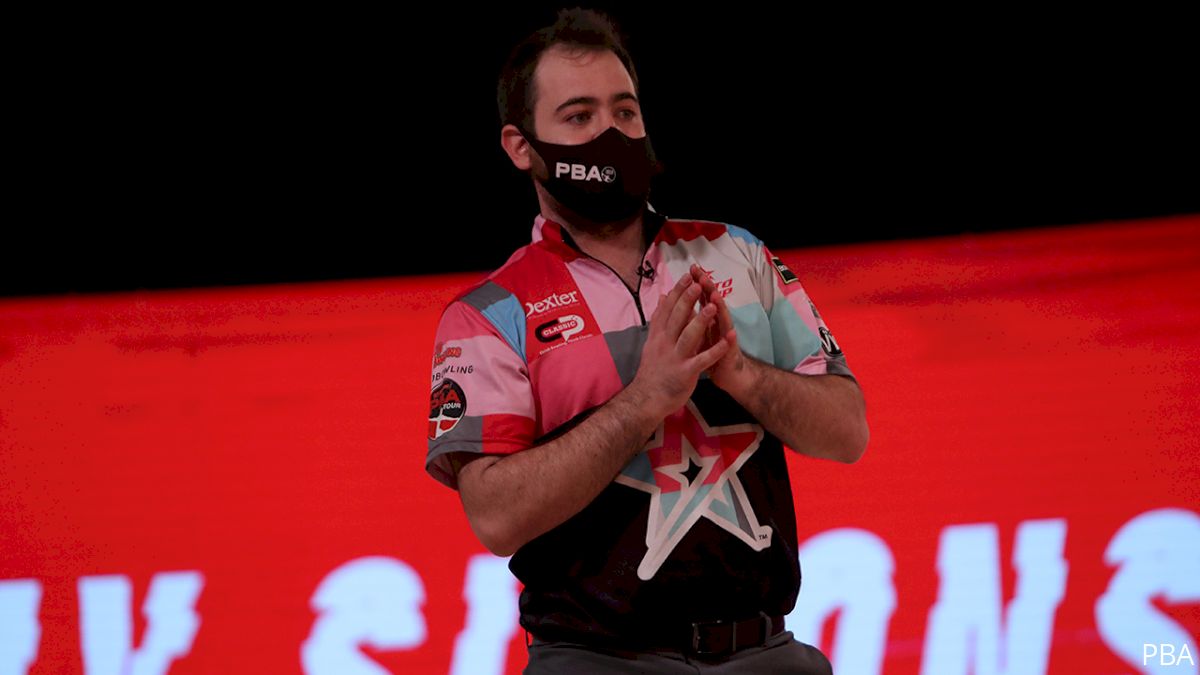 RENO, Nev. – PBA star Anthony Simonsen has withdrawn from the 2021 U.S. Open.
JOIN NOW to watch the 2021 U.S. Open live on FloBowling
Simonsen couldn't be reached for comment and multiple people FloBowling asked wouldn't say why he withdrew from the season's final major. The event gets underway Sunday night with the PTQ and qualifying for the main event starts Tuesday live on FloBowling.
Simonsen made a deep run at the 2021 USBC Masters, which just wrapped up Sunday, as he finished in the top 12. His run ended with a loss in the losers bracket to Chris Barnes on Saturday afternoon.
USBC has strict coronavirus testing rules in place for competitors at the USBC Masters and U.S. Open. All players competing in both events were required to undergo testing between events.
It's possible that's one reason why Simonsen would withdraw, though FloBowling was told he withdrew prior to the USBC Masters telecast.
With his high finish at the Masters, he should be in good position on the PBA Tour points list to qualify for the upcoming PBA Playoffs despite not competing at the U.S. Open, though that won't official until after the event concludes.
A seven-time PBA Tour champion, Simonsen has won two career major titles including the 2016 USBC Masters and 2019 PBA Players Championship.
This story will be updated if more information becomes available.