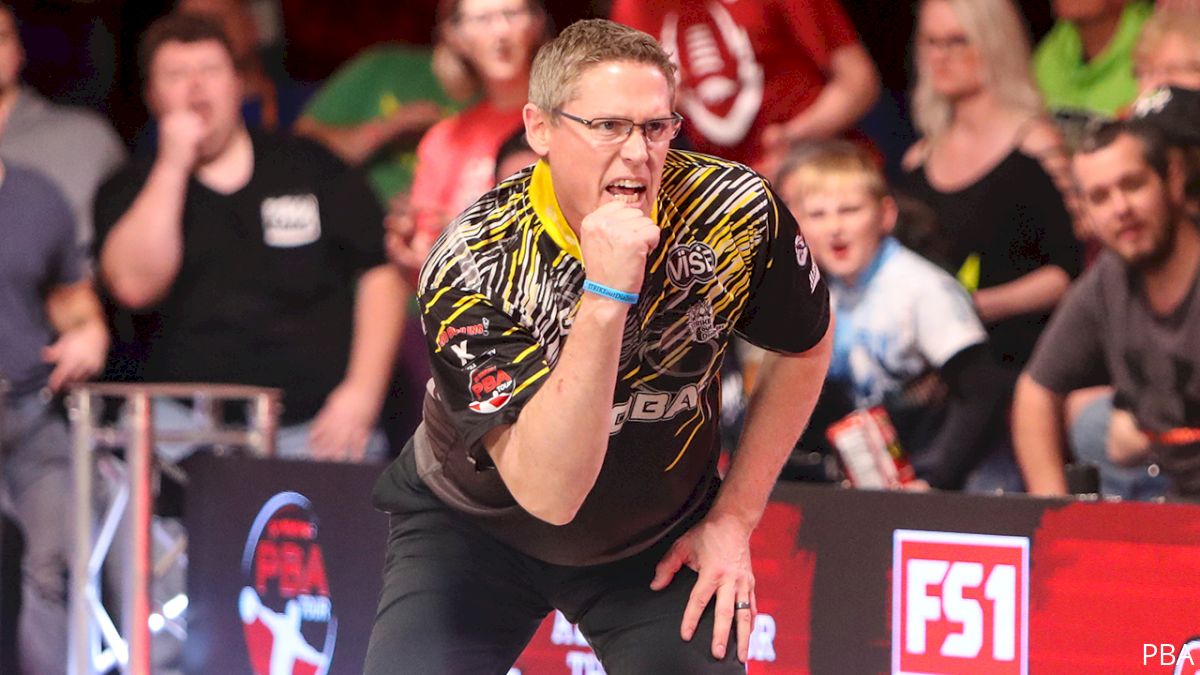 Chris Barnes has been named Collegiate Bowler of the Year, PBA Rookie of the Year and PBA Player of Year. This year, he is trying to add another prestigious title to his decorated bowling career, PBA50 Rookie of the Year.
Through the first five tournaments on the schedule, he has competed in three, finishing in third, sixth and seventh. That's a solid start, but this year's rookie class also includes a few other players who have come out of the gate strong.
Tom Hess has bowled in all five tournaments and earned top-32 finishes all but once. Brad Angelo has had back-to-back second-place finishes along with finishes of sixth, seventh and 76th. And southpaw Jason Couch is also still in the discussion being the only rookie with a win on the young season, but in his other two tournaments he finished 109th and 28th.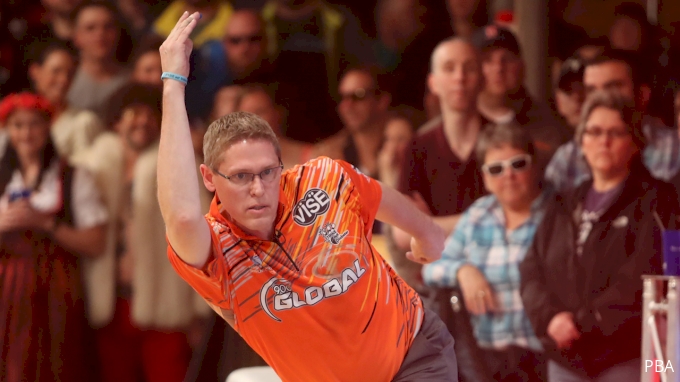 The PBA50 Rookie of the Year race will continue to play out when the PBA50 Tour resumes Monday with the PBA50 Cup in Lubbock, Texas, and from July 3-5 in Odessa, Texas. Every PBA50 Tour event is broadcast live from start to finish exclusively on FloBowling.
Being one of the highest rev rate players on the PBA50 Tour, Barnes feels like everything is a bit backwards compared to competing on the regular tour, where he is one of the middle-to-low rev rates players. He is trying to use that to his advantage where he can while also adapting to different patterns. It's a new playing field for him and he quickly noticed the learning curve.
"I am a rookie now, so it is my inexperience I have to overcome," the 51-year-old said. "It is taking me a little longer to figure it out than I would like it to, but we will try to move that forward."
In his first tournament of the season at the PBA50 Johnny Petraglia BVL Open in Clearwater, Florida, he earned the No. 3 seed in the stepladder finals. He easily defeated Dennis Rakauskas, 252-203, to face Michael Haugen Jr. Barnes was nearly perfect and Haugen was perfect as he beat Barnes, 300-289. Haugen then went on to lose to Couch, 278-260.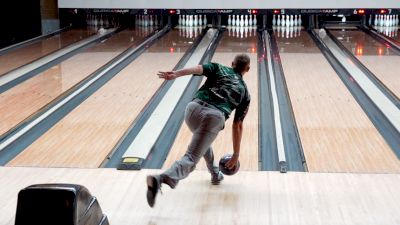 Unlock this video, live events, and more with a subscription!
Get Started
Already a subscriber? Log In
Barnes carried his positive momentum forward the following week to the 2021 Florida Blue Medicare PBA50 National Championship in The Villages, Florida. After three rounds of qualifying, he made his second cut, coming in 12th place. He averaged almost 230 while going 10-5 in match play. He had an outside shot of making it into the top five but finished 38 pins behind Walter Ray Williams Jr. for the final stepladder spot.
A trend he noticed during the first two tournaments was a lot of oil in the middle of the lane which forced players to stay close to the dry part of the lane. With his rev rate that made things a little tricky for him. Once he was able to get some speed with his 900 Global Zen bowling ball he felt he matched up well with the conditions but by that point he was behind the eight ball and chasing the rest of the field.
"Had I done that a couple of games earlier, I probably could've caught Walter," he said after match play. "I was a little late to the party and that has been a common theme the first few weeks. I have got to be faster with moves."
He does see a difference in the moves he would make on the regular tour versus the PBA50 and needs to change his mindset a little bit to match those up in a different way. There have been moves that haven't worked out consistently and those that have, so he is confident that he is close to putting the right combination together as he prepares for the rest of the season.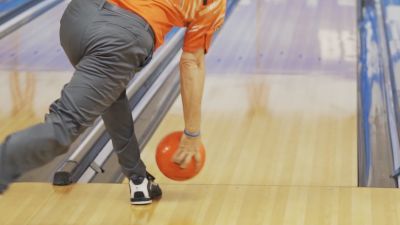 Unlock this video, live events, and more with a subscription!
Get Started
Already a subscriber? Log In
"Pete, Norm, Walter and Haugen are seeing things they have seen before and they are making all of the right moves and shooting monster scores," he said. "As the tournament goes on, they keep getting better. I am getting better, but I am just starting too far behind."
This is just a new challenge for Barnes, who has won 19 PBA Titles. It's also a chance for him to do things different from how he did when he first came out on tour in 1998.
"I am going after this tour in a much different way," he admits. "I didn't enjoy the ride a lot the first time around. It's fun to win and it's fun to be in the hunt, but I went at it in a very workman like mode and was pretty tough on myself."
Despite the success, as he looks back on his career now, there were times he wasn't having much fun, when he thinks he should have been having a great time.
Clearly there is a significant difference between the two tours as the regular tour is filled with those who are trying to make a living while the PBA50 is mainly for those who have already made a living bowling or doing something else, and they just want to do what they love.
Now it's about having more fun, enjoying the experience and getting to be competitive with some of the best bowlers in the world that are closer to his age.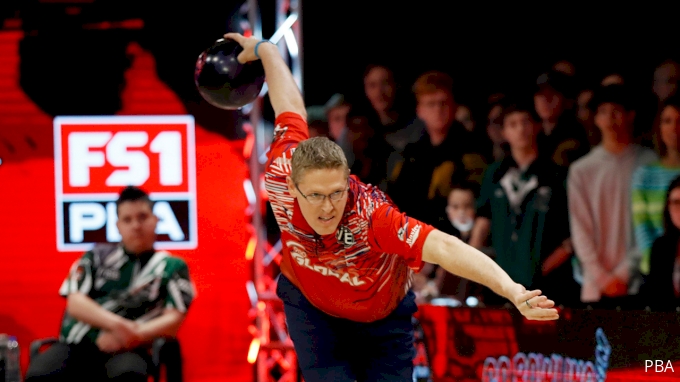 "The scoring conditions are a little softer, so the scores are higher," he said. "I have to adjust my mentality that way a little quicker as well, but for the most part, it has been a lot of fun."
Fans have been present at every PBA50 tournament so far, which was a welcoming site to Barnes and all bowlers on tour. For Barnes, the energy the fans bring into a bowling center matters to him. That feeling has been missed and he is excited that fans are now also coming back to the regular tour.
"Having them is 100 times more fun than what we have been doing, and I love it," he said.
There will be a bit of an overlap in schedules between the two tours the rest of the year which will make it even more challenging for Barnes to be in the PBA50 Rookie of the Year conversation since "the regular tour is still going to take priority."
"To be honest, it is a bucket list thing at this point," he said about being named PBA50 Rookie of the Year. "There is a lot of talent, and I am going to have to win two or three times somewhere. So, I have a little work to do."