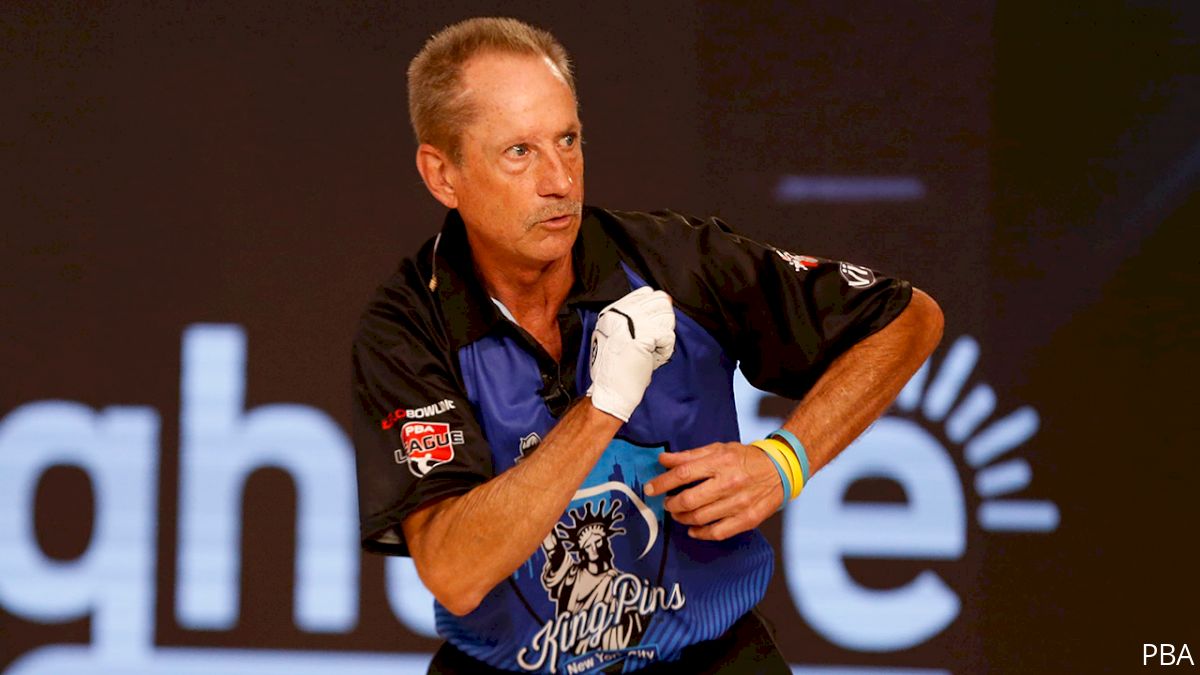 Pete Weber, who has already won two titles this season, will look for a third tonight as the top seed for the finals at the PBA50 Cup presented by South Plains Lanes & Lubbock Sports Authority.
Weber earned the top seed in each of his titles earlier this season and went on to win the final match of the stepladder finals. He'll face a tough field in tonight's finals, which starts at 7:30 p.m. Eastern live on FloBowling.
Joining Weber on the show is No. 2 Chris Barnes, No. 3 John Marsala, No. 4 Steven Smith and No. 5 Bob Learn Jr.
Weber earned the top seed by finishing match play with a 9-7 record, totaling 7,754 for 31 total games and averaging 241.42.
Barnes, who is in the midst of his rookie season on the PBA50 Tour, is seeking his first career title and has a chance to shake up the PBA50 Rookie of the Year race with a win. He earned the No. 2 seed with a 10-6 record and 7,601 total.
Marsala, who won the PBA50 Bud Moore Classic a few weeks ago, took the third sed with a 9-7 record and 7,574 total.
Smith and Learn will meet in the opening match of the stepladder finals. Both players posted 10-6 records but Smith edged Learn by 14 pins in the standings.
Mitch Beasley finished in sixth place and was the first player out of the show by 33 pins.