2022 U.S. Open
Ryan Ciminelli's Unique History With The U.S. Open
Ryan Ciminelli's Unique History With The U.S. Open
After retiring, and returning, Ciminelli will look to make new memories at this year's U.S. Open.
Jan 25, 2022
by Jill Winters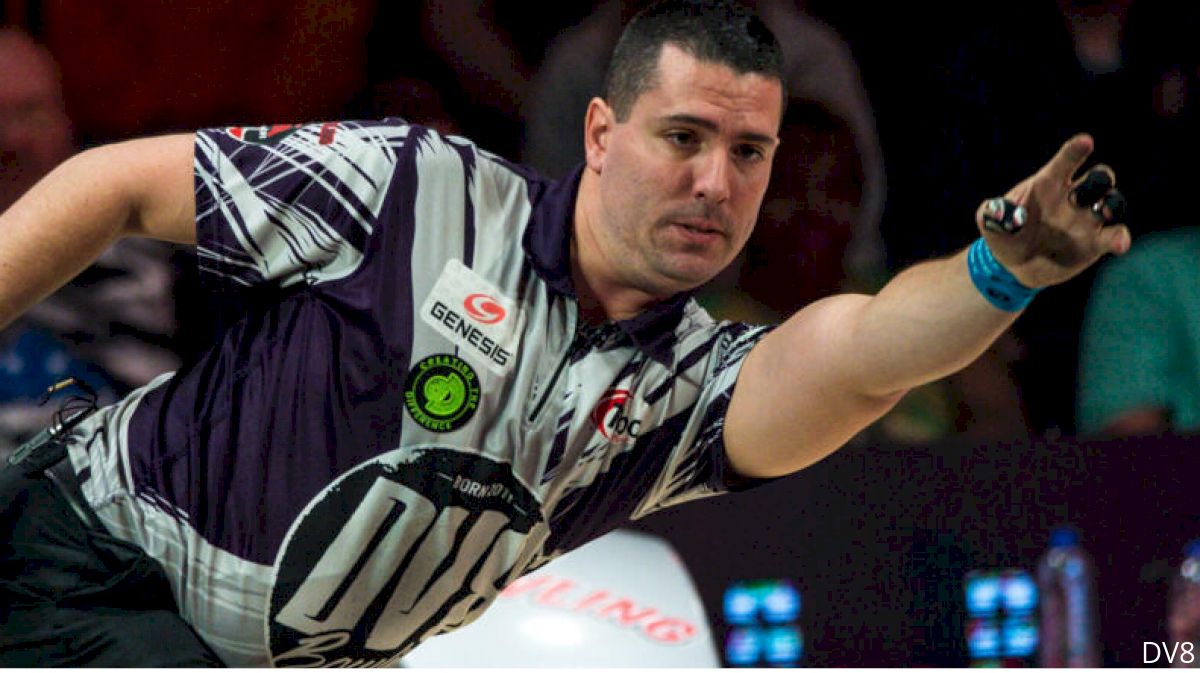 From the thrill of victory to resenting the sport he loved, Ryan Ciminelli's connection with the U.S. Open is complicated.
With the 2022 U.S. Open set to begin Feb. 1 at 9 a.m. EST, live on FloBowling, Ciminelli will look to make some new memories.
The lefty always pictured himself winning the USBC Masters or the Tournament of Champions but not the most prestigious tournament in the game. He knew history was not on his side, and for that matter, he never intended to bowl at the 2015 Bowlmor AMF U.S. Open.
He wasn't happy with the way he had been bowling, but he'd bowled the Las Vegas Invitational that year, just the week before the U.S. Open, and won his third of eight PBA Tour titles.
Before getting on a plane to head home after the Las Vegas tournament, he received a call from Brian Graham with Brunswick. Graham congratulated Ciminelli on winning the tournament and for sticking in there through the slumps Ciminelli endured.
"He told me you are going to bowl the U.S. Open," Ciminelli recalled. "I was not entered in the tournament. I had no interest in bowling because I had never done good. We had a little argument. I flew home, woke up a few hours later and headed to Texas. So the only reason I was there was because of Brunswick."
Ciminelli dominated the field at the U.S. Open held in Garland, Texas. He posted a 19-5 match play record while leading by more than 300 pins to earn the No. 1 seed. Dom Barrett climbed the ladder from the No. 4 seed averaging 232 to face Ciminelli. In the championship match, Ciminelli earned his first major title winning, 236-223.
"I expected jubilation but all I felt was relief," he said. "I was so glad it was over. When you lead by over 300 pins there is a lot of added pressure."
After winning his first title in 2011, it took two years to reach his third title. Then Ciminelli went on an improbable run, winning five titles in 14 months. The stars aligned for him.
Come 2017, many were shocked when Ciminelli announced he was leaving Brunswick to sign a contract with MOTIV.
"He made a decision that he thought was best for his family," said Brunswick Pro Staff Manager Chuck Gardner. "I told him at the time that I thought it was the wrong decision, that he just needed to stick it out and stay with the company that has been behind him."
Soon after that decision, struggles on the lanes began to fester then at the 2020 U.S. Open Ciminelli's mind was on a lot more than just bowling. After helping to finance his wife, Chelsie's schooling to earn her master's degree and then beginning her career as a psychotherapist, the family relied on him collecting a paycheck to keep a roof over their heads, make car payments and keep food on the table.
He admits he has always struggled to believe in himself, and was starting to find himself in some "really dark places." On the final day of qualifying, Ciminelli felt he had his best opportunity yet to cash, but his ability to carry would put a damper on his plans.
"That whole day I pretty much could not get the 7 out no matter what I did," he remembered. "It was literally the last frame, and it was just everything accumulating to that moment."
Yet again, Ciminelli left a 7-pin and he ripped his jersey down the middle.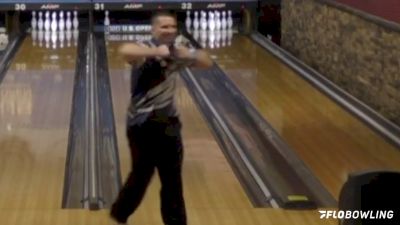 Unlock this video, live events, and more with a subscription!
Get Started
Already a subscriber? Log In
"It is not even anger at that point, that is depression," he said. "It is just a total defeat. That was the defining moment. I knew what I had to do going forward."
He had already been talking to Chelsie openly about retiring from competing on tour full-time because he needed a steady income. He cashed at the World Championship, but he felt the ball contract was not going well and he had to make a quick change.
He began to resent the sport he loved.
"That is where the ripped jersey comes into play," he said. "When enough is enough you just know. You can't tell me people in other occupations haven't had those moments. They are just not on camera."
"When you are a competitor and you are a guy who is eventually going to be in the Hall of Fame," Gardner said, "Having zero success for two or three years is just not OK."
On June 6, 2020, he posted on social media that he was retiring. He got a job as a project manager for a family-owned construction company and just a couple of weeks after that, Chelsie also made a big change. She switched to a different practice and her career began to take off.
Six months later, he started talking to her about making a return. But since he'd already committed to his new job, he stuck it out for a year to make sure he finished two projects. (He still has an open invitation to return to the construction company in the future.)
Then came the next social media post that he was returning to the PBA Tour full-time—exactly one year later.
Throughout Ciminelli's journey, he continued to remain close to Gardner, whom he sees as a second father. With his return, he also hoped to bring some familiarity back to his game—he signed with Brunswick as part of the DV8 Brand.
"In my gut, I don't think I am back with Brunswick if it is not for him (Gardner)," Ciminelli said.
"I think that he went to bat for me day-in and day-out to convince these guys that I have grown. I left them a few years ago and I shouldn't have. To know that someone is in your corner and believes in you this far down the road even after all of the ups and downs, there is not really anything else like it."
"He won every one of his titles with one of our brands," Gardner said. "I think he is going to go into the Hall of Fame wearing a DV8 shirt. At least I certainly hope so."
After strong performances at the 2022 PBA Regional Players Invitational and cashing out of the East Region in the 2022 PBA Players Championship, Ciminelli sent Chelsie a text explaining his results at these tournaments were in part thanks to the success she is having in her own career.
Heading into the 2022 U.S. Open, which begins live on FloBowling Feb. 1 from Woodland Bowl in Indianapolis, his swing is loose, the anxiety and stress are gone, plus, he is returning to a bowling center he has had lots of success striking in and hopes to see that happen once again.
"I have made a TOC show there so I have been on TV in that building," Ciminelli said. "Honestly, it is just nice to be back competing and not be stressed out about it. When you are just competing your ability can shine through."
To Gardner's point, Ciminelli is two more PBA Tour titles or one major victory away from becoming Hall of Fame eligible, which is one of his career goals.
"I refuse to go down," he said about his mindset. "Maybe that is part of why I have gone through what I have gone through, and I am still out here plugging along. Sacrificing a lot of things on the road to accomplish the bucket list dreams I've had since I was eight years old."