2019 PBA Oklahoma Open/PBA Doubles Championship
Barrett Charges But Butturff Leads Oklahoma Open
Barrett Charges But Butturff Leads Oklahoma Open
Dom Barrett made a charge for the lead but Jakob Butturff holds on to keep the top spot at the PBA Oklahoma Open.
Jan 11, 2019
by Lucas Wiseman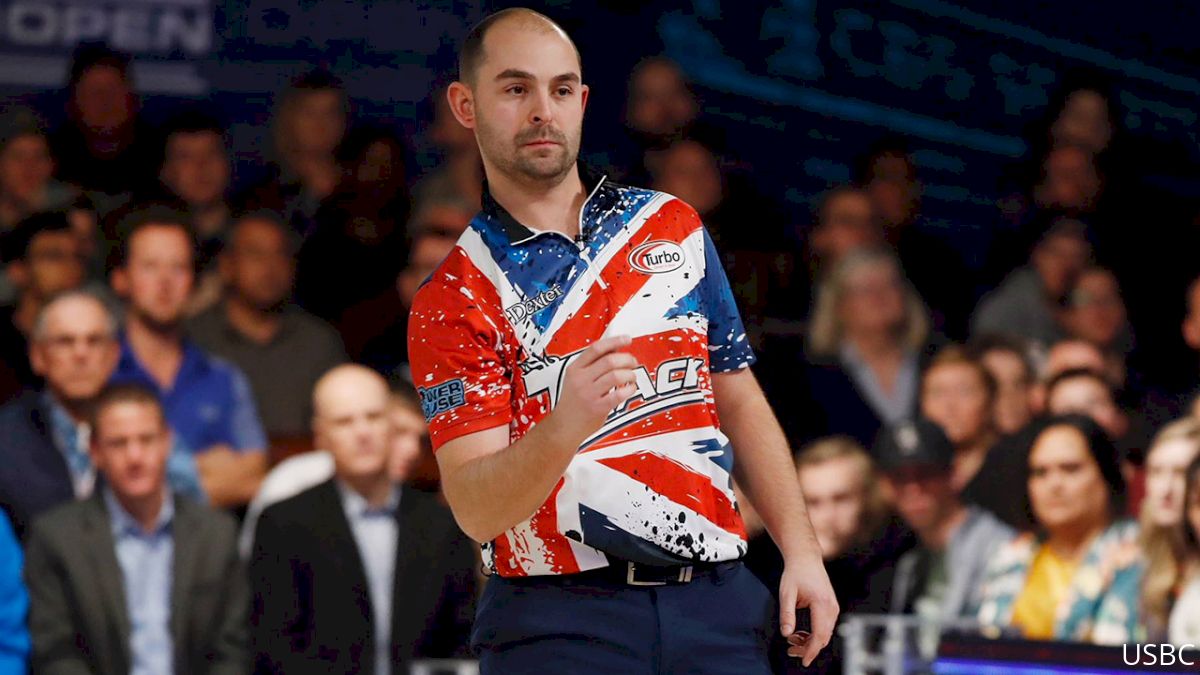 After giving up the lead to Dom Barrett for a stretch in the first round of match play, Jakob Butturff found his way back into the top spot Thursday night at the PBA Oklahoma Open.
Butturff posted a 5-3 record in eight games of match play at FireLake Bowling Center in Shawnee, Oklahoma, and has a 29-game total of 7,252 including bonus pins, an average of 244.90. Barrett, who went 6-2 in match play, sits in second with 7,210.
The Top 16 field will return for eight final games of round robin match play at 11 a.m. Central on Friday live on FloBowling. The top five after 16 games of match play will advance to Sunday's stepladder finals.
Results: PBA Oklahoma Open Round 1 Match Play
Barrett got off to a stunning start to match play, winning his first six matches to surge into the top spot. Among his victories was a 300-276 win over Sean Rash.
However, Barrett lost his final two matches of the night, 235-212 to Patrick Girard and 228-224 to EJ Tackett, to settle for second place heading into the final round Friday.
Jesper Svensson, who led the first two rounds of qualifying, dropped to third place after going 4-4 in matches and finishing with a total of 7,161. Kris Prather had a 5-2-1 record and sits in fourth place with 7,148.
Nick Pate, who is fifth at 7,142 after posting a 6-2 record, has a chance to get into the record books this week if he can fire one more 300 game. Pate had perfect games in each of the first two rounds of qualifying and in Thursday morning's cashers round.
If Pate can throw a fourth perfect game, he will tie the all-time PBA Tour record for 300s in a single tournament by an individual. Three players in PBA Tour history have accomplished the feat, including Walter Ray Williams Jr. in 1993, Dave D'Entremont in 1995 and John Bauerle Jr. in 1999.
To see all 12 shots of Pate's third 300 game, click here.