2019 PBA Playoffs
Barnes: Why Playoffs Shouldn't Count As A Title
Barnes: Why Playoffs Shouldn't Count As A Title
FloBowling spoke to Chris Barnes to get his insight as to why he thinks the PBA Playoffs should not have counted as a title.
Jun 4, 2019
by Lucas Wiseman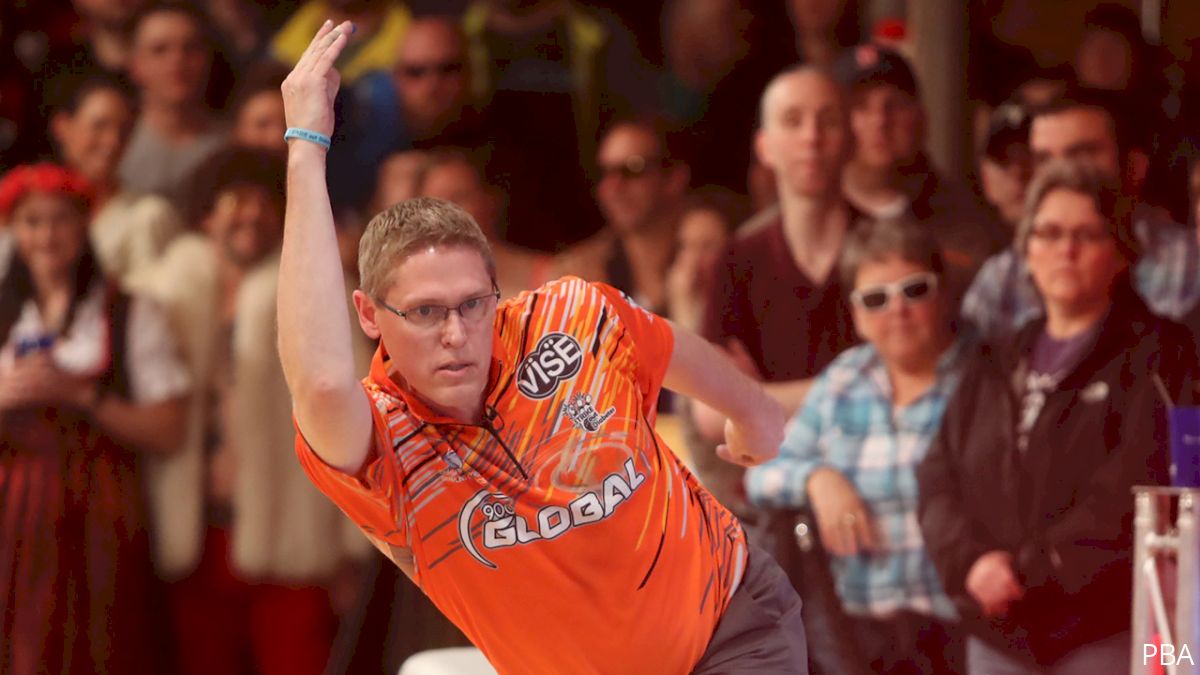 Unlock this article, live events, and more with a subscription!
Get Started
Already a subscriber? Log In
When Kris Prather won the PBA Playoffs over the weekend, it was the biggest win of his young career. He earned a career-high payday of $100,000, however, he was not credited with a PBA Tour title.
In this story, PBA Commissioner and CEO Tom Clark detailed to FloBowling how that decision was made. Long story short, Clark said he put it to the PBA Players Committee. They recommended it not count as a title and Clark accepted that recommendation.
On Tuesday, FloBowling spoke to one of the members of that committee, PBA Hall of Famer Chris Barnes, to get his insight as to why the committee made that recommendation.
He said it was a tough recommendation for the committee to make. In addition to Barnes, members of the committee include Brad Miller, Rhino Page, Andrew Cain and Dom Barrett.
"It was well discussed," Barnes said. "I think our committee holds a lot of different viewpoints and that was on purpose. We try to get as well-rounded a group as possible."
Barnes said the goal is to try to have equality across all eras of the PBA Tour so a title today has the same significance as a title decades ago, although he admits it's a difficult task as things have evolved, especially in recent years.
"From a historical standpoint for about 50 years, 42 games of competition equaled a regular title and 56 or more equaled a major championship," Barnes said. "In this particular event, the four finalists bowled 25 games combined."
Barnes admits as the Playoffs moved along, the event gained momentum and became more significant. When the committee made its recommendation, it had nothing to base it on as this was the inaugural Playoffs.
"I think a lot of what made this event was the atmosphere that gets provided at Bayside, which certainly contributes to the popularity of the PBA League and now this," Barnes said. "I also think what FOX has done, ramping up the production of the show, made it felt like a big-time event. It was probably the best event that I've seen the PBA put together since I've been around."
The reality, Barnes said, is that whether or not the PBA Playoffs count as a title only matters to a handful of players.
"This is only important to the guys chasing the hall of fame, and the guys chasing historical relevance, for lack of a better term," Barnes said. "Other than that, the greatness of the shows had nothing to do with whether there was an official PBA title or not."
As for next year, Barnes said he thinks there's a "good chance it could be" a title when the 2020 PBA Playoffs roll around. Though he admits the decision is not actually up to the committee.
The committee simply makes a recommendation to Clark, who has the ultimate say. And Clark told FloBowling he personally believes it should count as a title but respected the wishes of the players committee for the first year.
Ultimately, Barnes said he thought the Playoffs were extremely positive for the PBA.
"In the end, whether it's a title or not didn't affect that it was good bowling and it was, most importantly, a very well-produced show that I think will help FOX bring on more sponsorship," Barnes said. "If you watched that show, I have a hard time believing you aren't at least somewhat interested in bowling and it will not be our father's bowling. We seem to have some momentum here with the crowd and how the crowd behaves and basically participates in the shows versus just watching. I anticipate more of that in the future as well."