Unlock this article, live events, and more with a subscription!
Get Started
Already a subscriber? Log In
Jason Belmonte has been struggling on television. That feels like a weird sentence to write, but it's probably just as weird to read.
The greatest bowler of his generation isn't getting it done when it matters most. The question is why? The answer, it turns out, isn't so simple, and Belmonte said he wouldn't describe it as a slump.
"I think it's actually deeper than that," said Belmonte, who has gone winless on television this season. "I think I need to understand from a very fundamental aspect what is happening to me when I get on television. The last, in particular, three times, I can't remember the game. And it's very unlike me.
"Usually when it comes to my bowling, I'm very aware of what I was hitting, where I was aiming, where my feet were and just making a mental note after each match," he said. "That tells me that something has changed on the inside when I'm on TV."
Watch the U.S. Open LIVE on FloBowling
Belmonte has made the show the past three weeks but has gone 0-3 so far in 2020. At the PBA Jonesboro Open, he lost to Chris Barnes, 248-207, and followed it up with a 252-179 loss to Kris Prather at the PBA Tournament of Champions, finishing fourth in both events. On Saturday, Belmonte fell to Bill O'Neill, 236-185, to finish third at the PBA Players Championship.
The 11-time major champion said the issue isn't preparation or focus leading up to the match and he isn't experiencing the difficulty during other parts of competition, only on television.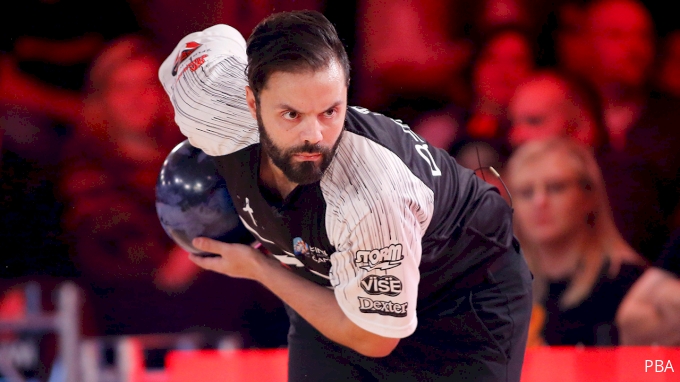 "I feel very prepared," Belmonte said. "I get my equipment sorted, and I have a strategy on the lanes. It's really as soon as I go to bowl for score, this sounds a little bit odd, but it's one of the reasons I'm concerned. I am no longer there. It's scary because I'm usually very aware of what I'm doing. When I come off a pair of lanes, and I look back and I look around and I go, 'did we start. It's over?' That's a very unusual feeling for me."
Belmonte has won 22 titles since joining the PBA in 2008, including four last season, so winning on television hasn't been an issue for him in the past. In fact, he has a winning record on television in his career, going 54-44 in 67 appearances.
The trouble started brewing, however, at the U.S. Open in October when he shot 148 in the second match of the stepladder. That was the lowest score he's ever bowled on television.
But Belmonte said he didn't really worry about it until this season and was left even more concerned after his performance at the PBA Players Championship on Saturday.
Although he came in with a renewed focus on being aware and following his process, he said once the match was over he couldn't even remember if he followed his process or not.
"That's a very scary thing to come off a pair of lanes and feel like you've just lost a half an hour of your life somewhere and you don't remember," he said.
So, what's next? How does he solve this problem? It's an answer Belmonte's still searching for.
"I think I need to take a step back, evaluate what is happening to me, rectify it and carry on winning," he said. "I'm going to have to do some really interesting research and maybe talk to some people who have experienced this."
In the meantime, he said it might sound a little silly, but he's actually enjoying the challenge of trying to sort out a solution
"I kinda like this," Belmonte said. "I kinda like that it's not easy, that I have to find a way to fix it. It's just going to make me a better player. When I get older, If I ever feel like this again, it's something I can look back on and say 'you've experienced this and know how to get out of it.'"