2022 Devil's Lair Tasmania
World-Class Bowlers Set To Take On Belmonte At 2022 Devil's Lair Tasmania
World-Class Bowlers Set To Take On Belmonte At 2022 Devil's Lair Tasmania
Jason Belmonte looks to experience what it feels like to compete against the sport's best as they travel to his homeland for the 2022 Devil's Lair Tasmania.
Jul 4, 2022
by Jill Winters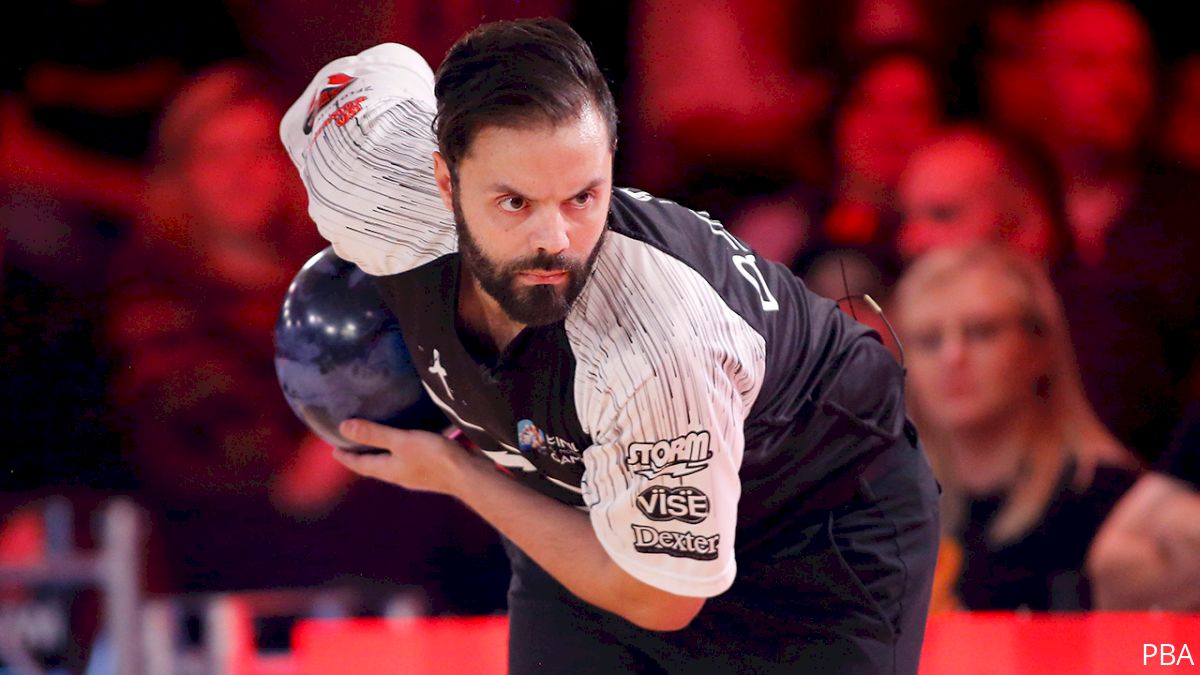 World-class bowlers set to take on Jason Belmonte down under at 2022 Devil's Lair Tasmania
Jason Belmonte is a game changer. He single-handedly, revolutionized the sport of bowling with his unique two-handed style, and he has brought more attention to this international sport.
For more than a decade, Belmonte has sacrificed time away from his family to compete against the best bowlers in the world on the Professional Bowlers Association Tour.
Now, the 30-time PBA Tour titlist looks to experience what it feels like to compete against some of the sport's biggest names as they travel to his homeland for the inaugural 2022 Devil's Lair Tasmania, which will be broadcast live on FloBowling.com from July 28-30.
"I would like to hope and think being an Australian competing in Australia, it will definitely feel like I have got that home-court advantage," Belmonte said. "The way we Australians are is that we are so respectful to other nations when it comes to sports, so the same will happen to these pros. I do hope I get a little louder cheer at home, but Kyle will definitely feel at home because the Aussies will make him feel that way."
With Belmonte being the biggest name in bowling, he was approached by Ashlee and Mark Perry with Strike 3 Bowling, who also are passionate about the sport and have a desire to bring a mainstream focus to bowling in Australia.
Their idea was to bring world-class bowlers to Australia to introduce the sport to the next generation of young aspiring Australian bowlers, put on a really awesome show and build a tournament around that exhibition. Ultimately, it would create positive energy for bowling in Australia.
"Mark and Ashlee Perry and Tenpin Bowling Australia have worked really hard at acquiring government sponsorships, sponsorships on their own and also inviting some of the world's best players to start this Devil's Lair event," Belmonte said. "I hope that the sport itself gets a little more recognition back home with mainstream media and the public of what we do for a living, rather than the recreational side of bowling."
Devil's Lair Tasmania will bring in top talent for the chance to bowl against Belmonte.
His competitors will be 11-time PBA titlist Jesper Svensson from Sweden, nine-time winner Kyle Troup, 2017 PWBA Rookie of the Year Daria Pajak of Poland, seven-time PWBA winner Danielle McEwan and four-time Australian Masters winner Ashley Riley. Norm Duke had been scheduled to participate but has dropped out. The event will be held at Zone Bowling Moonah in Hobart, Tasmania.
"It is a really great range of personalities, styles, men and women," Belmonte said. "I think they have done a great job in the recruitment of the pros. I am looking forward to seeing how it all looks."
Troup for one is excited to go down under and bowl. He admits some of the field is used to losing to Belmonte, but they never turn down a challenge.
"It kind of seems like Belmo's turf is the United States right now," said Troup, the 2021 Chris Schenkel PBA Player of the Year. "He is the hottest bowler on the planet."
Troup also is looking forward to immersing himself in a new culture and environment. He has never been to Australia and can't wait to see what is in store for all of them.
"I don't get to do a ton of adventuring when I go overseas," Troup said. "The wildlife in Australia is probably like nothing I have ever seen. They have a bunch of things planned for us to check out in between bowling days, so it is going to be a fun experience."
Don't be fooled though, when it comes to lacing up his bowling shoes, Troup will be ready when the lights come on. He has some extra motivation after losing to Belmonte at the 2022 PBA Tour Finals.
"I left a few too many 9 pins against a bowler who leaves more than anybody," Troup said. "I am a little salty about that, so I will probably be bringing a little extra heat to Australia."
Troup, who just picked up the 2022 Dick Weber Bowling Ambassador Award, always is focused on the task at hand, while looking at the bigger picture, too. With bowling being the No. 1 participation sport in the world, he's always up for an opportunity aimed at drawing even more attention to sport.
"To be able to show the diversity and the different cultures and countries that compete in the sport, and to do it all under the eye in Australia, is pretty exciting," Troup said. "All of us pros in the game right now, we want it to grow. The more it grows, the more opportunity we have, and the more opportunity our youth and the future have."
With news that the International Bowling Federation World Cup and the Para Bowling World Cup heading to Australia from Nov. 3-16, this event is happening at a perfect time.
"The people with Devil's Lair and Strike 3 Bowling want to bring the eyes to bowling in Australia more," Troup said. "They are really trying to make it a special event. Obviously, we are all competitive, but the goal is to put on a show and entertain the fans, because they are really committed to this event."
Belmonte is hoping the diversity of the field will appeal to a wide audience.
"I would like to hope it will inspire another generation of future players to see the likes of Kyle, Jesper, Norm and the girls competing and make the fans want to be part of this event or want to follow in their footsteps or my footsteps in joining the pro tours," Belmonte said. "I would love to see it grow to where we are not just inviting a handful of pros, but we might even have a full PBA event a part of it."
This year, Belmonte dominated the PBA Tour, winning five times, bringing the boom to every tournament he competed in.
He was relentless against his competition after missing the majority of the 2021 season. He referred to it as the year of distractions from the COVID-19 pandemic impacting tournaments and travel, to the birth of his fourth child.
With all of the distractions gone, Belmonte, who is one step closer to tying Walter Ray Williams Jr. with seven PBA Player of the Year Awards, wants to continue to build on his memorable year much closer to home.
"It is a bit weird having two big events in Australia for me to compete in," Belmonte said. "The World Cup is a prestigious event, so to have it hosted in my home country and have the Aussies come out and support us again will be incredible. I am really keen to represent my country in Australia. That will be fantastic."
As for the inaugural 2022 Devil's Lair Tasmania, Belmonte's motivation is the same as always.
Every time he laces up his shoes, he aims to knock over 10 pins on the way to striking as much as possible. Regardless of the format, he knows it will be fun, and he can't wait to experience bowling in front of his homeland crowd.
See if Belmonte's dominance on the lanes will continue. Devil's Lair Tasmania will get underway at 3:30 a.m. Eastern, each day from July 28-30, live on FloBowling.com.