2020 U.S. Open
Pattern Breakdown: What You Need To Know About The U.S. Open Patterns
Pattern Breakdown: What You Need To Know About The U.S. Open Patterns
The 2020 U.S. Open will be contested on four different patterns this week ranging from 37 feet to 44 feet.
Feb 18, 2020
by Matt Wozney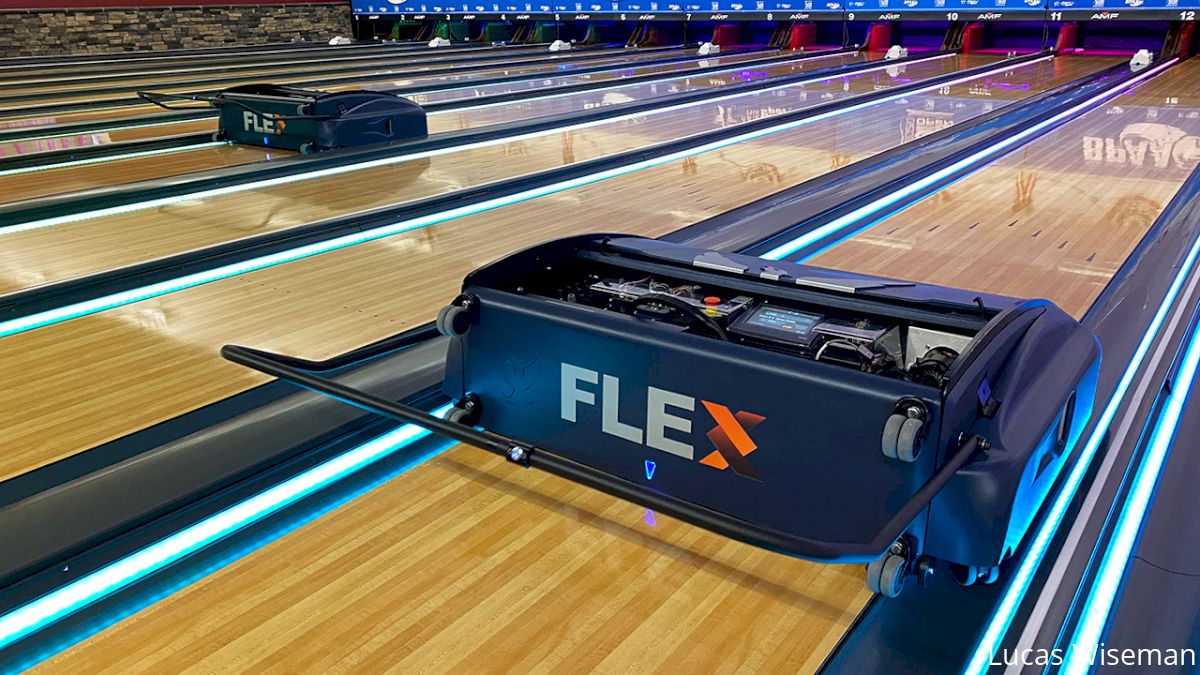 Unlock this article, live events, and more with a subscription!
Get Started
Already a subscriber? Log In
It's another week in February, and it's another major. The 2020 U.S. Open will be contested on four different patterns this week ranging from 37 feet to 44 feet.
But before we dig deep into the patterns individually, we should focus on the lane surface here at Sun Valley Lanes.
Lane surface is a big factor when bowlers consider their strategy at any tournament, either local or major. This week, the lanes are constructed of AMF SPL panels at the heads and AMF HPL panels on the backend.
This combination means a lot of friction will be seen by the players this week. You should see bowling balls fly off the backend here, which will force players to focus on their releases to get the right amount of touch off of their shots.
This house has been lefty friendly in the past and the pin action on the pin deck can see those pins bounce around a bit more with better carry than normal. Scores can be high but with these patterns, the always challenging transition and the lane topography pair to pair that can also affect scores, don't expect them to be too high. The best bowlers in the world should face a true test of their skills, agility, and experience.
Let's dive deeper into the patterns and see what the bowlers are battling against this week.
Pattern 1 - 39 Feet
Pattern 1 clocks in at 39 feet with a heavy concentration of oil at 30.285 mL in volume. The ratio is between 1.9 (left) and 1.72 (right) to 1 depending on which side of the lane you bowl on. Off the sheet, this pattern shouts out urethane because of the heavy and flat heads up front.
"A lot of guys are going to start with urethane on this pattern," said Stu Williams, a two-time PBA Tour titlist. "I think you'll see a lot more people who wouldn't start with urethane start with urethane because we don't get any practice on the lanes. If you start with urethane, it's a little safer to control the pocket and see how the lanes play."
With six loads of oil being applied from gutter to gutter across the front part of the lane, look for some surface being used on both urethane and resin bowling balls to start digging through the pattern early on to create the shape they want.
Once transition happens, deeper angles will occur as well as cleaner covers and predictable symmetric cores to help get the ball to the pocket. This pattern will only be used on the first day of qualifying on Tuesday.
Pattern 2 - 44 Feet
The second pattern features a heavy concentration of oil between boards 15 and 15 up to 36 feet of the pattern creating almost a pool of oil in the middle of lane. This means you'll see a lot of traffic on the outside as bowlers stay outside of the middle of the lane. They will really have to finesse their ball motion to get their ball back to the pocket when transition occurs after digging deep through the midlane.
"There were a lot of straighter angles (in practice)," said Kyle Troup, who won the PBA Jonesboro Open a few weeks ago. "A lot of guys were playing to the right (on this pattern). Not very many times where we can bowl a practice session and you see the whole bowling center playing 5-10 boards of each other. It's going to be a higher scoring pattern."
The oil volume is at 28.85 mL and the ratio is 1.46 (left) / 1.95 (right) to 1. A pattern on the longer end like this with heavy volume and a near flat ratio means you should see those surface pads making dust in full force to get that predictable ball motion and gain traction through the heavy oil.
This pattern can trap players but the best ones will figure out what's needed to get around the pool of oil in the middle of the lane and continue to strike in their qualifying round on this pattern on Wednesday.
Pattern 3 - 37 Feet
When you first look at this pattern, the first word that comes to mind is FLAT. The 1:1 ratio and 27.25 mL of oil volume means urethane will definitely be in play to start for the bowlers to keep their ball motion and angles as predictable as possible. Add in that this is the shortest pattern of the four patterns and on a high friction lane surface, Pattern 3 can play tricky.
"This pattern played very tough in the middle part of the lane," said Kris Prather, the 2020 PBA Tournament Of Champions winner. "The ball did not want to come off the gutter. I think it's probably tougher of the three patterns today in practice. But it can play totally different in a few days."
What makes flat patterns tricky like this is how they break down through the eight-game block each bowler will face when they bowl on this pattern on Thursday. Urethane can push oil down to the head pin and cause weak pocket hits and lower scores. It highly depends who is on your pair and who has been on the pairs after you for your next game.
Some questions you have to think about when moving pair to pair on flat patterns would be: Is there a lot of surface being used? Is the rev rate high or low from the bowlers on that pair? Are there more left handers vs. right handers? Is urethane being used? What part of the lane are they playing? How is the lane topography? All of those factors come into play for bowlers and their ball reps that can either drop or raise their score throughout the block when playing on 1:1 ratio patterns.
For a bowler, especially if you are close to making the match play cut after two days, it's "go time" to either make up ground or stay above water on this pattern.
Pattern 4 - 41 Feet
This pattern will be bowled on for the duration of match play and the televised stepladder finals. This pattern has a similar look to Pattern 1 with about the same volume (29.835 mL) and ratio (1.92 / Left & 1.83 / Right to 1) just with two more feet added. The fronts are very heavy with nine loads of oil applied from gutter to gutter making the pattern virtually flat the first 14 feet.
With more oil to the right side of the lane to counter the more traffic that will be bowled on that side, the left handers can carve their lines faster and more predictably which could lead to better scores especially in a smaller field for match play. But there isn't much room for error out there.
After that, there isn't much help for the bowler when it comes to the pattern breaking down. Predictable ball motion and bowling balls with cleaner covers and cores will be looked at to attack the pocket precisely. Urethane can certainly be in play to start as with most patterns this week so bowlers can find their strike line without jeopardizing their scores.
The first three patterns will be used for each of the three days of qualifying rounds starting on Tuesday, Wednesday and Thursday. The fourth pattern will be used during the cashers round, match play and stepladder finals.