Unlock this article, live events, and more with a subscription!
Get Started
Already a subscriber? Log In
This the seventh in a 10-part series by PBA Commissioner Tom Clark.
---
As PBA Commissioner, my greatest privilege has been having a front row seat to PBA history.
I've worked more than 250 PBA finals since 2008. One thing has been guaranteed: Our events and our players always deliver compelling drama. Every time.
But as last decade came to a close, I singled out my 10 most memorable shows from 2010-19, with some personal notes:
No. 4: 2010 PBA Tournament of Champions, Red Rock Lanes, Las Vegas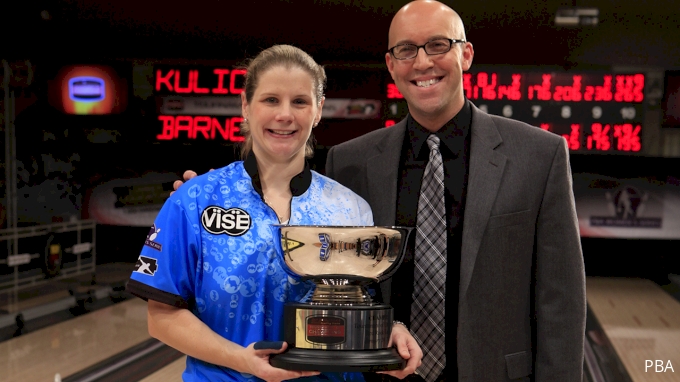 Kelly Kulick shocked the sports world by becoming the first woman to win a PBA title. It was a surreal run, Kulick's level of focus otherworldly. One fan at the show held a sign that read, "Girl Power," and whatever that is, Kulick had it.
During the ESPN show, esteemed Sports Illustrated writer Michael Farber was sitting to my right. Farber had come to Las Vegas to do a feature story on 2009 PBA World Championship winner Tom Smallwood, whose inspiring story of, "laid off autoworker to PBA champion," had captured national media attention.
Smallwood didn't make the finals, so Farber had been set to go home the day before, but when Kulick made her inspiring run during the last block of match play and advanced to the show, Farber smartly decided to stay an extra day. He witnessed history and wrote a nice piece for the magazine.
A few seats down to my left, PBA founding member and legend Carmen Salvino had tears in his eyes, having witnessed something in his sport he hadn't imagined.
Naysayers have said, "She didn't deserve to be there in the first place, she hadn't won a PBA title."
It's a lame line. Not only had other non-PBA title winning players been given bids into the PBA TOC in previous years, but Kulick did win an event, the PBA Women's World Championship, that was announced as awarding a berth into the TOC before it was held.
There was no PWBA at the time, and we at the PBA were striving to give women professionals opportunities. We gave them their own World Championship event at the WSOB, and Kulick won it, earning the berth into the TOC. And then she started from the exact same place as every other champion entrant in the TOC. From scratch. She didn't receive any handicap. She bowled the same amount of qualifying games, she made the cut, she bowled 24 games of round-robin match play and made the show, then she won the stepladder, beating two hall-of-famers along the way.
The show was the highest rated of the decade, as an average of 2 million viewers on ESPN were glued to every shot, the number spiking past that during the championship match.
Announcer Rob Stone punctuated the victory with, "How about THAT, America? Stand up!"
We all did.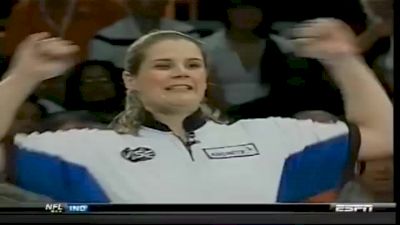 Unlock this video, live events, and more with a subscription!
Get Started
Already a subscriber? Log In
Tom Clark's Top 10 Countdown
1. To be released June 6
2. To be released May 30
3. To be released May 23
4. 2010 PBA Tournament of Champions
5. 2015 PBA League Quarterfinals
6. 2017 CP3 PBA Celebrity Invitational
7. 2019 PBA Playoffs Semifinals and Final
8. 2019 PBA Indianapolis Open
9. 2018 USBC Masters
10. 2012 PBA WSOB Scorpion Championship