Unlock this article, live events, and more with a subscription!
Get Started
Already a subscriber? Log In
This the eighth in a 10-part series by PBA Commissioner Tom Clark.
---
As PBA Commissioner, my greatest privilege has been having a front row seat to PBA history.
I've worked more than 250 PBA finals since 2008. One thing has been guaranteed: Our events and our players always deliver compelling drama. Every time.
But as last decade came to a close, I singled out my 10 most memorable shows from 2010-19, with some personal notes:
No. 3: 2019 PBA World Championship, Thunderbowl Lanes, Allen Park, Michigan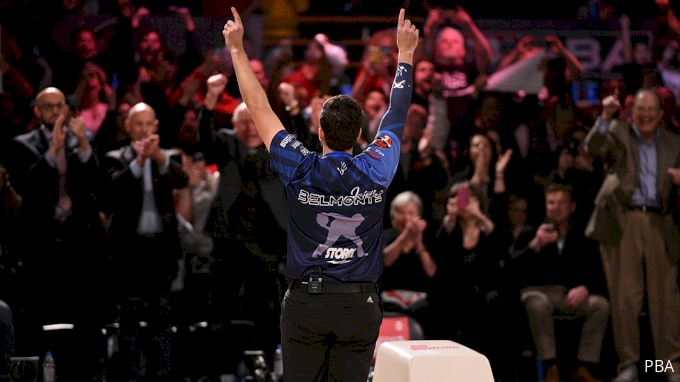 Jason Belmonte won his record 11th PBA major championship, defeating Jakob Butturff in a match between titans that came down to the final frame, in the awesome arena bay.
The show was the culmination of an unprecedented four consecutive days of live national TV WSOB finals in prime time on FOX Sports 1. It was an exhilarating week of PBA action on the lanes and in the media both digital on FloBowling and TV, with an historic finish, illustrating all that the decade-defining PBA World Series of Bowling has stood for.
Clearly the PBA's player of the decade, with five Player of the Year awards, Belmo had already redefined the way we watch bowling and the way many kids approach the game. I was also in the front row for his first title in 2009 on Long Island when he mastered a dual oil pattern and became the first player using the two-hand style to win a PBA title. He was also the first Australian.
The PBA WSOB and its opportunities are even more special to international players that have populated the PBA Tour since its inception. Belmo's career, having revolved around the event, reached a peak as he passed Earl Anthony and Pete Weber in the record books. His family and crowd of his children's classmates were watching a live feed of the show in Australia on FloBowling, and we were able to get video of their jubilant reaction back home and show it to close out the show.
Before I handed Belmo his trophy, I was moved to tell sideline reporter Kimberly Pressler that the performance by all involved illustrated that, "Bowling is the greatest sport ever invented."
I'll argue that with anyone.
Watch the full show below: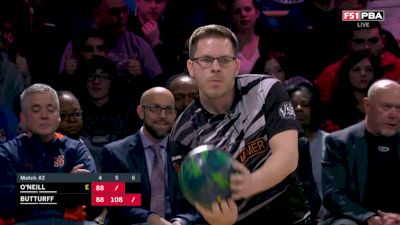 Unlock this video, live events, and more with a subscription!
Get Started
Already a subscriber? Log In
Tom Clark's Top 10 Countdown
1. To be released June 6
2. To be released May 30
3. 2019 PBA World Championship
4. 2010 PBA Tournament of Champions
5. 2015 PBA League Quarterfinals
6. 2017 CP3 PBA Celebrity Invitational
7. 2019 PBA Playoffs Semifinals and Final
8. 2019 PBA Indianapolis Open
9. 2018 USBC Masters
10. 2012 PBA WSOB Scorpion Championship