2021 PBA Players Championship
Five PBA Stars To Battle In Big Seeding Round At 2021 PBA Players
Five PBA Stars To Battle In Big Seeding Round At 2021 PBA Players
In what will be a can't-miss event for bowling fans, the five players in the finals of the PBA Players will bowl an important seeding round Saturday.
Feb 16, 2021
by Lucas Wiseman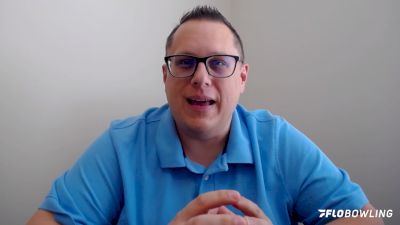 In what will be a can't-miss event for bowling fans, the five players in the finals of the 2021 PBA Players Championship will bowl an incredibly important seeding round Saturday.
Anthony Simonsen, Francois Lavoie, Tom Smallwood, Kyle Troup and Dick Allen will have huge money on the line when the seeding round takes place at 4 p.m. Eastern on Saturday. Fans will be able to watch live exclusively on FloBowling from Bowlero Jupiter in Florida.
The five players will compete in a three-game seeding round with total pinfall determining who earns which seed. The players will all bowl together on the same pair being used for Sunday's TV finals.
What's at stake is a large amount of guaranteed money. The player who earns the top seed through the seeding round is guaranteed at least second place in the event and the $130,000 prize. They are also guaranteed a shot at the top prize of $250,000.
The second-place player in the seeding round will be guaranteed at least $80,000, while the third-place finisher will earn at least $60,000.
The players who finish fourth and fifth in the seeding round are guaranteed $50,000. That means the difference between finishing first and fourth in the seeding round is a difference of $80,000.
Six-time PBA Player of the Year Jason Belmonte emphasized the importance of the seeding round in the close of the FS1 broadcast on Sunday.
"I think we are going to see an incredible five-five matchup," Belmonte said. "That seeding round, though, that is going to be one of the most intense seeding rounds I think I'll ever see."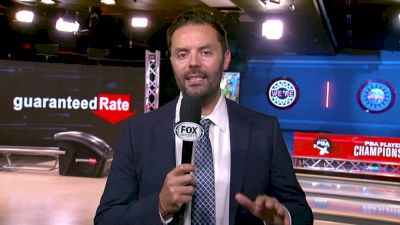 Once Saturday's seeding round is completed, the stage will be set for the finals of the PBA Players Championship. The show will air live on FOX (U.S.) and FloBowling (international) on Sunday at 12:30 p.m. Eastern.
After the PBA Players Championship is over, the focus will shift to the second major of the season as the 2021 PBA Tournament of Champions gets underway with qualifying on Tuesday.
FloBowling will provide exclusive live coverage of all qualifying and match play rounds from the PBA Tournament of Champions, which will also be conducted at Bowlero Jupiter.