2021 PBA Tournament of Champions
Kris Prather Set To Defend Title At 2021 PBA Tournament Of Champions
Kris Prather Set To Defend Title At 2021 PBA Tournament Of Champions
Kris Prather will look to make his late grandfathers proud again when the 2021 PBA Tournament of Champions starts Tuesday live on FloBowling.
Feb 17, 2021
by Jill Winters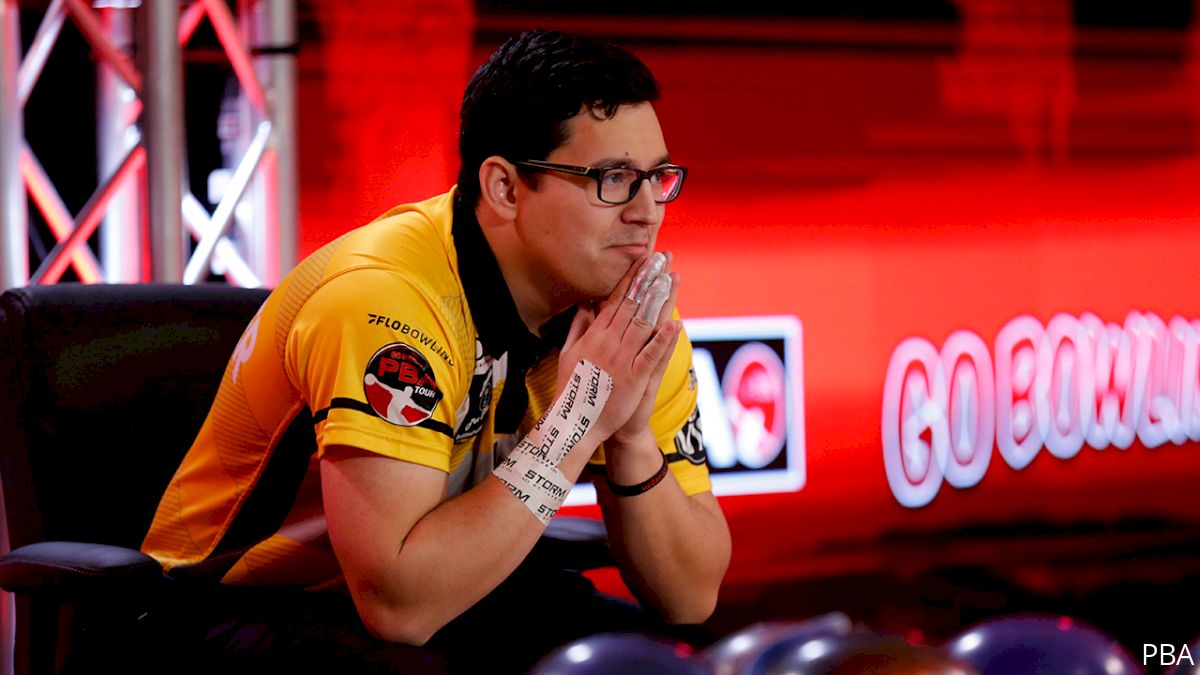 Going into last year's PBA Tournament of Champions, Kris Prather was bowling with a heavy heart and determination. He had lost both of his grandfathers just a few weeks earlier and wanted to make them proud.
"I was really focusing on performing well for them," Prather said. "The grandfather on my mom's side funded me for the first three years I was on tour. He just wanted me to go out there and have a chance at my dreams."
Prather's grandfathers were undoubtably watching as climbed the ladder as the fourth seed and defeated Sean Rash, Jason Belmonte, Anthony Simonsen and Bill O'Neill to earn his first major title at AMF Riviera Lanes.
Starting Tuesday, Prather will enter a major event as the defending champion for the first time as he looks to bring home another PBA Tournament of Champions trophy. The event begins with qualifying live exclusively on FloBowling at 11 a.m. Eastern on Tuesday from Bowlero Jupiter in Florida.
"It is one of the greatest accomplishments that anyone could really ever achieve," the now 29-year-old said about the victory. "To me it is all about winning and being a major titlist. The money is just a bonus. I don't think I could ever top that performance unless I shoot 300 this year."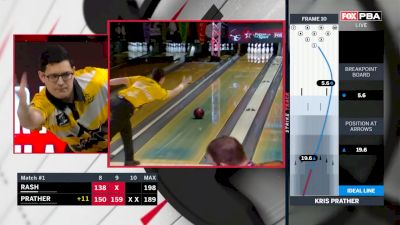 Unlock this video, live events, and more with a subscription!
Get Started
Already a subscriber? Log In
Prather, who has never been a No. 1 seed in his PBA career, was able to do what he wanted on lanes, which was slow hook it, en route to the win.
After talking to his ball reps Jim Callahan, Tim Mack and Shawn Ryan, Prather made his way into a part of the lane that he was more comfortable with against Belmonte, Simonsen and O'Neill as he won 252-179, 226-203 and 280-205, respectively. He knew what the lanes were asking him to do, he had a loose swing and he was relaxed.
After his first major, the man nicknamed "Shark" made the most of the COVID-19 shortened season. He also won the 2020 PBA Strike Derby Championship, earned the title of King of the Lanes and was a member of 2020 PBA League Champions with the Portland Lumberjacks. He was the fourth highest earner of 2020, cashing in eight out of nine events and taking home $223,285.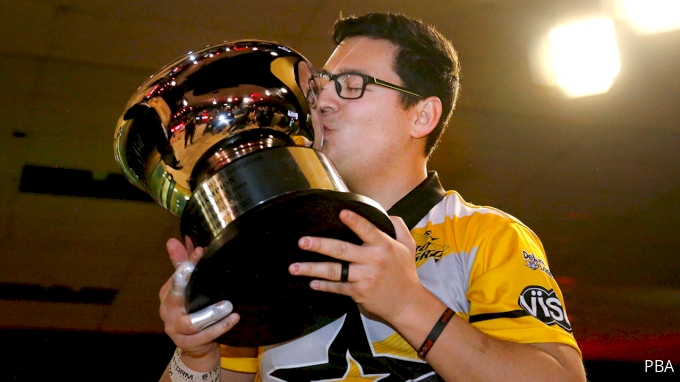 With the TOC being the second major title up for grabs already this season and many players still trying to get loose for the major-heavy start to the year, Prather expects many bowlers to migrate to Florida earlier than usual to get ready, himself included.
"I felt the effects just coming back at the Players," he said after missing the cut at the PBA Players Championship by 43 total pins. "I bowled way below my ability and was not patient at all. Some guys will struggle initially, but we are the best in the world for a reason."
To get himself in shape for the grueling season, Prather's biggest focus is on maintaining a healthier diet and cutting out fast food. He also has a workout plan that includes leg and core exercises that he can do at home or in a hotel room to help build up his stamina so he can have longevity on the lanes through long blocks of competition. And if that is not enough, he is trying to make his swing straighter and to be more consistent with his ball speed.
Prather, who is coming off a third-place finish in the 2020 PBA Player of the Year voting, admits when it is major championship time, he needs to be patient and physically take his time to allow himself to make the best possible shot. And when he is mentally and physically ready, he believes he will be one of the guys at the top of the standings.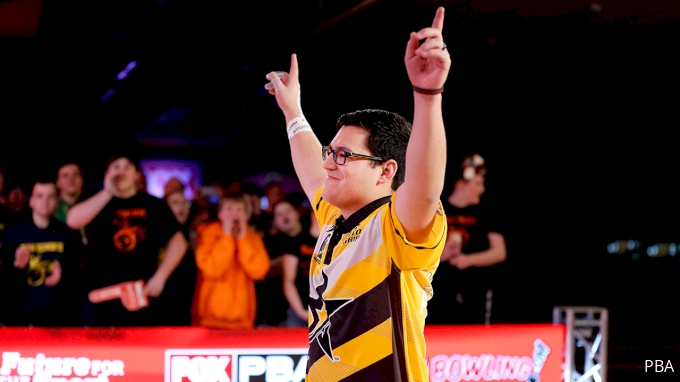 "Not everybody gets the luxury and ability to compete at the highest level," he said. "Winning just gave me that little nod to myself that all the thousands of shots I put up and commitment to the craft of bowling; shows all that work, time and effort was worth it. It fuels me more to still get better."
The Illinois resident admits he plans to continue to lean on his ball reps for help with ball motion and ball selection rather than putting that added stress on himself, which he knows is a huge advantage for him. He also knows his game continues to get stronger the more consecutive weeks he bowls.
With a strong performance at the Tournament of Champions, the U.S. Open and the USBC Masters this year, Prather believes earning two major titles will pave the way for him to eventually be inducted into the PBA Hall of Fame.
"I am still relatively new on tour, but I am a major championship bowler who is always in the competition," he said.