2020 PBA Junior National Championships
First PBA Junior Champions Will Be Crowned Sunday
First PBA Junior Champions Will Be Crowned Sunday
The first PBA Junior National Champions will be crowned when the PBA Junior Finals conclude Sunday.
Mar 4, 2021
by Jef Goodger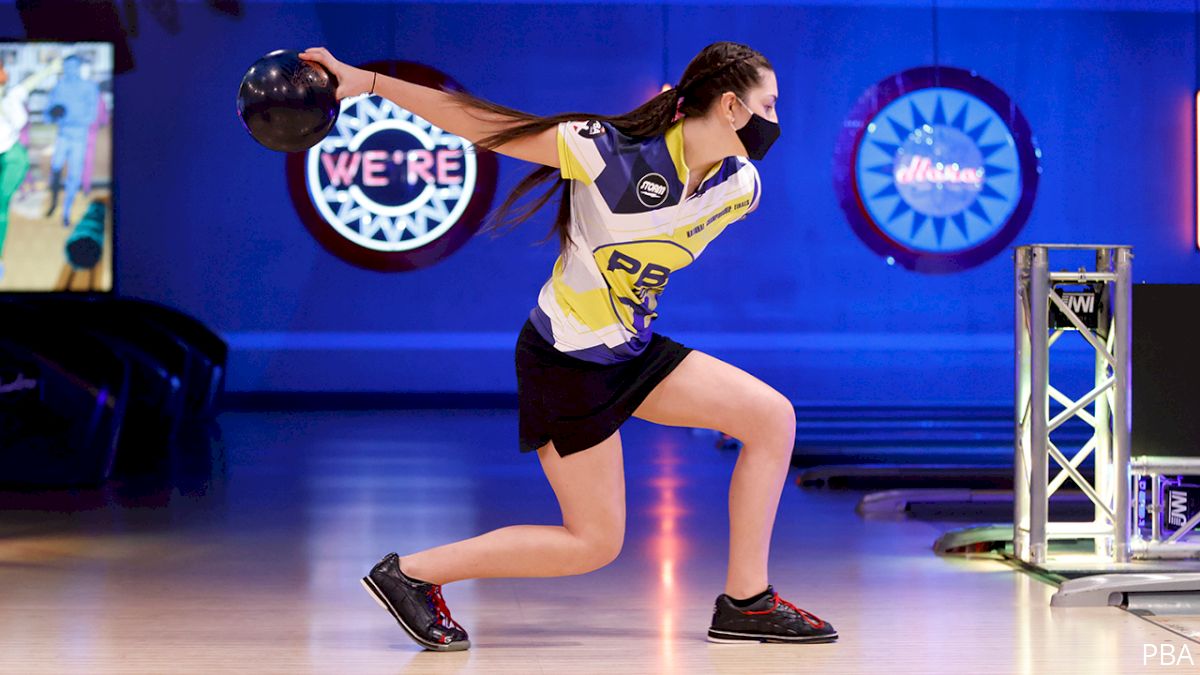 The first PBA Junior National Champions will be crowned when the PBA Junior Finals conclude Sunday at Noon Eastern on FS1 (U.S.) and FloBowling (international).
The winners of the boys and girls divisions will each earn $7,500 in SMART Scholarships for their future education.
PBA Junior competitors from around the country competed in five different regions in September, with the top 20 bowlers (two boys and two girls from each region) advancing to match play held Feb. 20 in Jupiter, Florida.
After 10 games of match play, Spencer Robarge secured the top seed in the boys division and Victoria Varano earned the No. 1 seed in the girls division, guaranteeing themselves berths in the finals.
Robarge, 18, who qualified in the Southwest Region, has bowled 41 perfect games in his young career. He posted a 7-3 record in match play and earned the top seed by 172 pins over second place.
Varano lists her sister, five-time PWBA Tour champion Danielle McEwan, as her favorite bowler. Qualifying out of the East Region, 16-year-old Varano led match play by 35 pins to earn a spot in the title match.
Their opponents - Nate Purches and Jillian Martin, respectively - earned their way into the finals through a stepladder featuring the players who qualified second, third and fourth. Both Purches and Martin were the No. 2 seeds, needing to win one match to advance to the televised finals.
Qualifying out of the Midwest Region, Purches, 17, plans to attend the University of Wisconsin-Whitewater and has a high series of 811. He defeated Randal Dunbar to get to the finals.
At age 16, Martin came close to winning a PWBA title in January, finishing second by six pins to Bryanna Coté in the PWBA ITRC Classic. Martin advanced out of the Midwest Region and beat Alyssa Ballard - daughter of Del and Carolyn Dorin-Ballard - to earn a spot in the finals.
Following the PBA Junior National Championship finals, PBA and PWBA professionals get involved in pro/junior doubles competition. Two-time Mark Roth-Marshall Holman PBA Doubles Champions Kyle Troup and Jesper Svensson will split up to battle with Troup teaming with Purches and Svensson siding with Robarge.
In the other doubles match, McEwan and Varano will take on Clara Guerrero and Martin. The winners of each match will then go head-to-head in a final pro/junior doubles match for the title.